Organic baby clothes are becoming more popular, and many parents are jumping on the bandwagon. Organic baby clothes are usually made of natural fabrics, but they can cost more than your typical store-bought clothes. Are they worth the money?
Organic baby clothing is made with 100% natural materials without harmful chemicals or dyes. Organic clothing is also more eco-friendly. It uses less energy and water and doesn't contribute to carbon emissions from manufacturing. It can also help to save animals and the planet!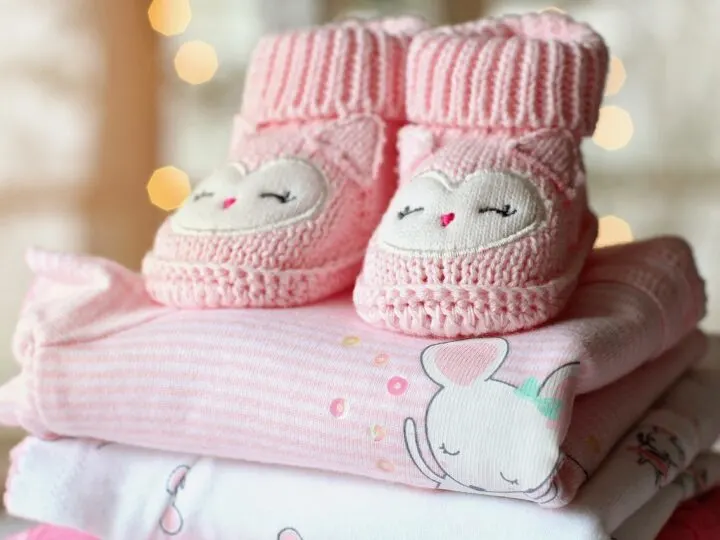 It's not just the environment that organic baby clothes benefit, though; you should also consider how safe they are for your child. Most organic products have fewer chemicals because their production is safer for workers, which means safety for your baby too! Organic baby clothes may be worth a few extra dollars with all these advantages.
Organic Baby Clothes vs. Synthetic Clothing
If you're wondering what the difference is, you should consider a few things. First of all, organic baby clothes are made of 100% natural materials, so they often cost more than their imported counterparts. With organic clothing, you can rest assured that your child isn't exposed to harmful chemicals or toxins.
Imported clothing, on the other hand, is made with synthetic materials and may contain harmful chemicals or toxins. Synthetic fibers like polyester and acetate are also likely to be petroleum-based.
While these products can be created with less energy and water than organic fabrics, they still require more power and water during manufacturing. Imported clothing also contributes to manufacturing carbon emissions, which means it's not as eco-friendly as organic apparel.
Another major difference between organic baby clothes and imported clothing is safety. You should know exactly what your baby is breathing in when they wear a typical store-bought article of clothing. Importantly, though, you may not need to worry about this with an organic outfit.
What Are the Dangers of Synthetic Clothing?
The problem with synthetic clothing is that they are not only detrimental to the environment and your child's health, but they also contain harmful chemicals. These chemicals can be found in clothes, dyes, and even plastic packaging.
These toxins can pass through your baby's skin and enter their bloodstream. Furthermore, these chemicals create a risk for cancer cells and other diseases and fertility problems. There are also concerns about how these chemicals impact children's IQ levels.
How To Avoid Chemical-Related Risks in Your Baby's Clothing
To avoid chemical-related risks in your baby's clothing, you can use a dryer sheet or wash the clothes first with vinegar and water. These methods are safe for your little one and will also keep your clothes clean.
Another way to avoid chemical-related risks is to make sure your clothes come from a reputable company. You may have to spend more money on organic baby clothes, but it could be worth it to keep your baby safe!
Conclusion
Organic baby clothes are typically more expensive than non-organic ones. However, the benefits of organic clothing are many and long-term. Organic clothing is better for your baby, the environment, and even you. It's a win-win!