Protect Your Home from These Common Disasters
As a homeowner, it's important to understand things go wrong with your house will cause you to spend money on repairs and updates. Most of the time, it's an issue such as a broken furnace, a leak in a basement, or a roof that needs to be repaired. In order to ensure you keep your investment in good standing, you must prepare yourself for home disasters. Take a look at the following ways to protect your home from harm.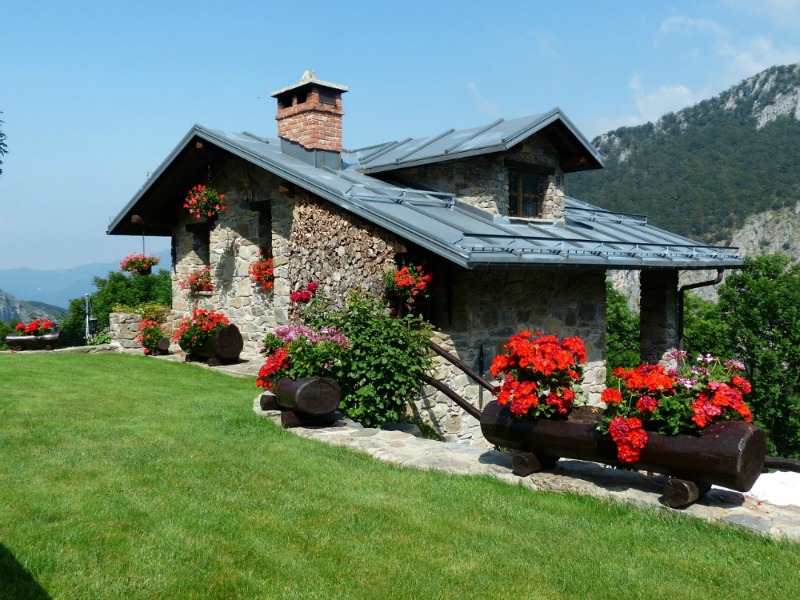 Image via Pixabay
Package Thieves
With the ease of delivery services such as Amazon, Wayfair, Peapod, and most all other stores, plenty of homeowners rely on goods being delivered right to their door. However, there are people in this world who try to get something for nothing, and they prey on these homeowners to take these goods away.
An NBC report stated that an estimated 23 million people have had a package stolen from their front porch or mailbox, which means that people are walking away with millions of dollars worth of products. If you rely on these services, it's important for you to take the necessary steps and use home delivery security tips.
Intruders
Nobody wants a stranger coming into your home, vandalizing your property, or taking things that don't belong; however, some people make it easy for intruders to get in.
Whenever you're not at home, be sure to make it seem as if your house is occupied. Put your lights on sensors, get security cameras, and be sure you have someone collecting mail or newspapers.
If you are home, be sure to lock doors, close easily accessible windows, and invest in a home security system. By taking the steps to keep people in, you'll make it more difficult for an intruder to want to.
Water Damage
Water can cause a lot of damage to a home, and while sometimes the leaks spring out of nowhere, there are certain precautions you can take. For instance, if your home has a basement, be sure to invest in leak protection by having cracks sealed or having outside trenches dug along the exterior of your home to keep water from coming in through foundation walls.
In bathrooms, be sure to have the hoses and pipes inspected for damage. Older pipes can rust out, and this can cause a slow leak that eventually turns into a waterfall. Plus, the slow leak can build up over time and cause mold, and this is another danger you don't want to worry about.
In addition to the areas inside your home, it's also a good idea to check for water damage outside your home. Be sure to inspect your roof at least once a year and replace or repair any areas that are damaged. If you leave these areas untreated, you could end up with a leak that eventually causes your roof to collapse, and this is a large unwanted expense.
Fire
Most fires happen due to negligence, so being smart about your home and your actions can help keep your home safe. The very first thing you should do is invest in smoke alarms, as these can provide a necessary warning to help you and your family escape should a fire start.
In addition, be sure to keep items away from a certain area. For instance, don't place anything inside a fireplace or near the furnace. Also, have a professional electrician come and inspect your home's wiring, and if you ever do any new electrical work in the house, be sure to have it done by a professional.
Finally, you always want to be sure you're following rules and regulations. For instance, if you have outlets in your kitchen, be sure they are GFI outlets, which will fault your breaker if they get wet instead of causing a fire. The more precautions you can take, the safer your home will be.
Your home is a valuable investment, and you want to be sure it and all your belongings stay standing for a long period of time. By following these tips, you'll help keep your home protected for years.