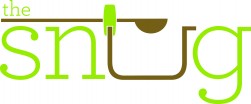 I love cooking, but some of my biggest pet peeves come from the utensils we use while cooking and the lack of places to put them. Sure, you can leave the spoon in the pot, but then it slides right down into the food. Or you can take it out after each time you stir, and either dirty the stove surface or rinse it off, lay it down and then repeat the exact routine 3 minutes later. So when I was offered the opportunity to try an innovative new kitchen tool called the Snug, there was no way I was going to turn it down!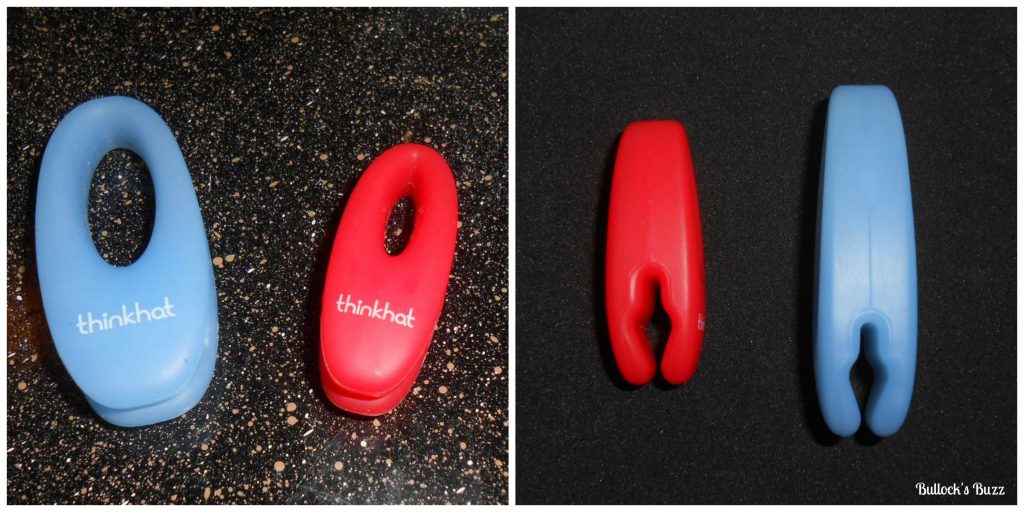 Durable and colorful, the Snug is a unique, small kitchen gadget that will put an end to messy stove tops, melted utensils, scorched wooden handles, burned fingers and more! Created by ThinkHat, the Snug is made from a FDA approved, food grade silicone material that resists temperatures up to 570°F, and provides thermal insulation and prevents utensil handles from getting too hot. The material is also anti-bacterial and anti-aging, and can easily be washed in the dishwasher. Available in two handy sizes, the Snug can help solve several common utensil issues while cooking or serving.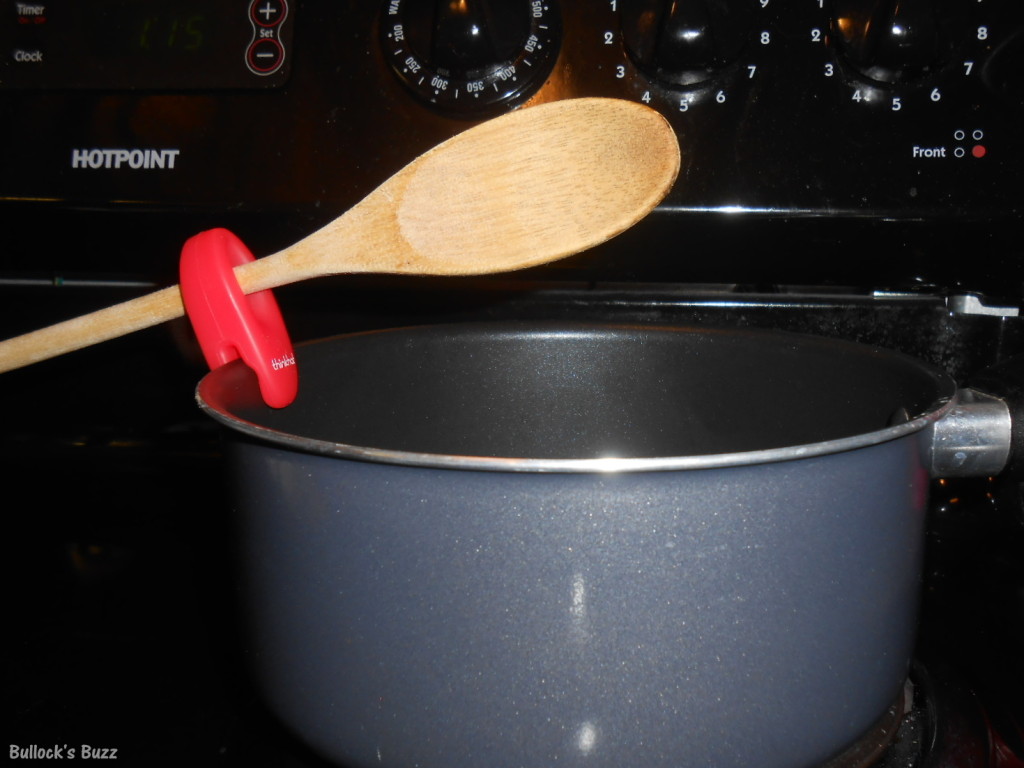 The Snug easily slides over the handle of any utensil then fits snugly on the side of the pot providing you with an ideal spot to hold the utensil when not in use. Now the food can drip right back into the pot instead of all over the stove, and there are no worries of scorched wooden handles, metal utensils too hot to handle or plastic ones melting. It will fit any size pot or pan regardless of whether it has a lip or not. The Snug solves all of this and more!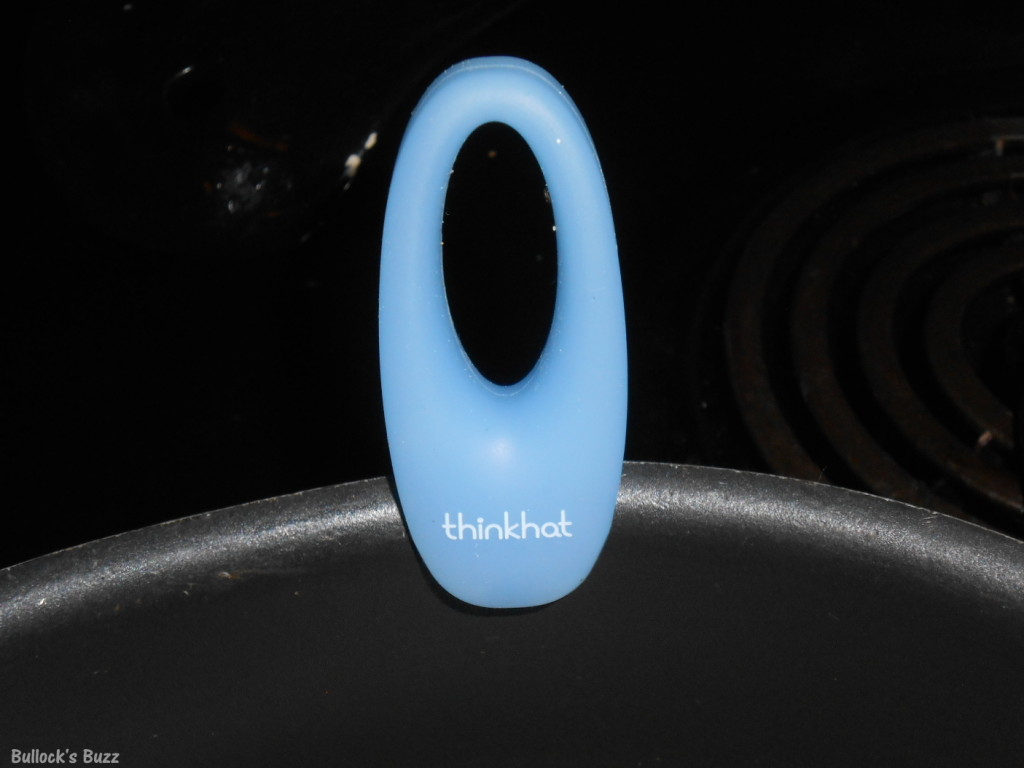 Need to prop the lid open just a bit? Just slip the Snug onto the side of the pot and prop the edge of the lid against it! Tired of the serving spoon sliding down into the food? Just slide the Snug over the handle of the utensil and clip to the side of the dish!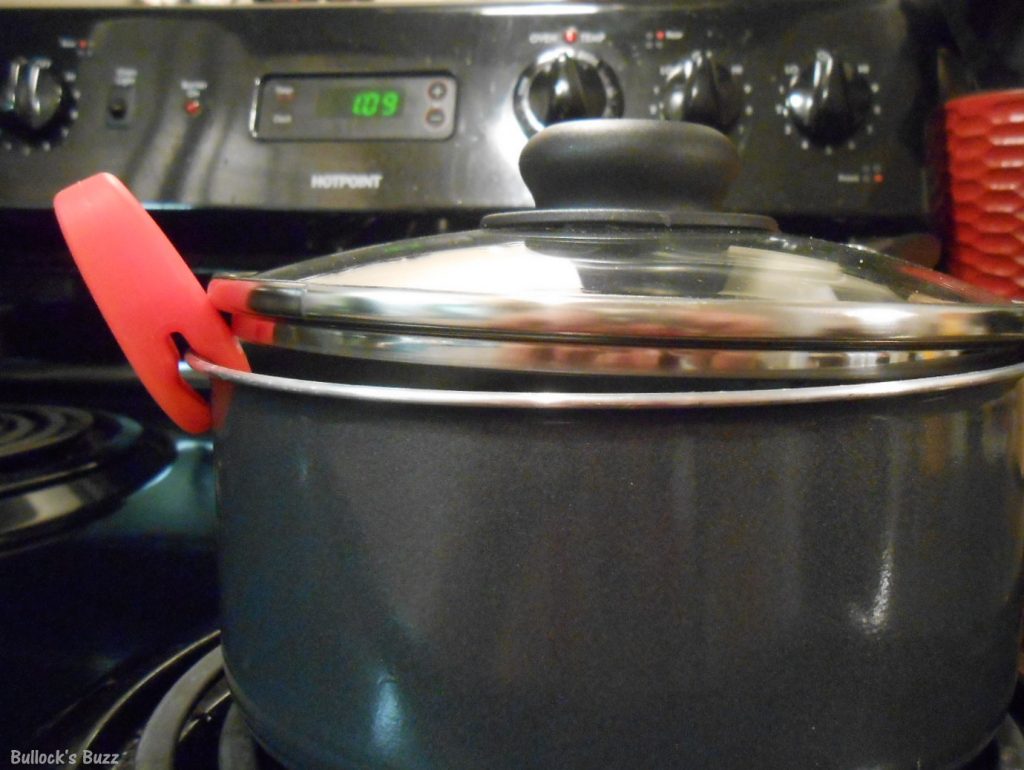 Available in a wide variety of bright and cheerful colors, the Snug can be purchased directly through the ThinkHat Online Shop and through Amazon.com. There are several sets from which to choose.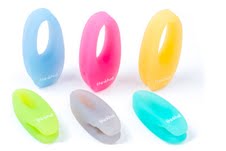 Say goodbye to burned and melted utensils and serving spoon mishaps and get your Snug today! Be sure to visit Snug online to learn even more!
Disclosure of Material Connection: I received one or more of the products or services mentioned above for free in the hope that I would mention it on my blog. Regardless, I only recommend products or services I use personally and believe will be good for my readers. I am disclosing this in accordance with the Federal Trade Commission's 16 CFR, Part 255: "Guides Concerning the Use of Endorsements and Testimonials in Advertising."