SweeTARTS Ropes: Classic SweeTARTS Taste with No Artificial Flavors or Colors
SweeTARTS have long been a favorite candy of many with their perfect blend of two opposing tastes: sweet and tart. Now, Wonka has taken that classic, mouth-watering burst of sweet and tart flavor and created something new… SweeTARTS Ropes.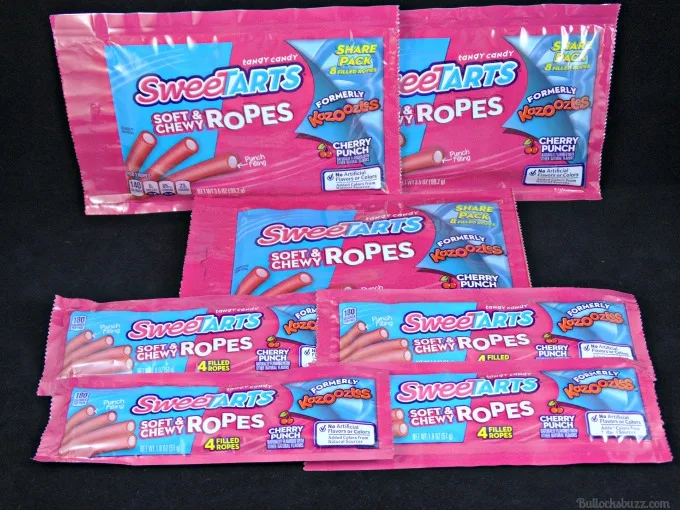 Formally known as Kazoozles, the new SweeTARTS Ropes contain no artificial flavors or colorings. All added colors coming from natural sources. In addition, according to the packaging, these flavor-filled, fun candies are completely fat-free, and one Rope contains a mere 40 calories.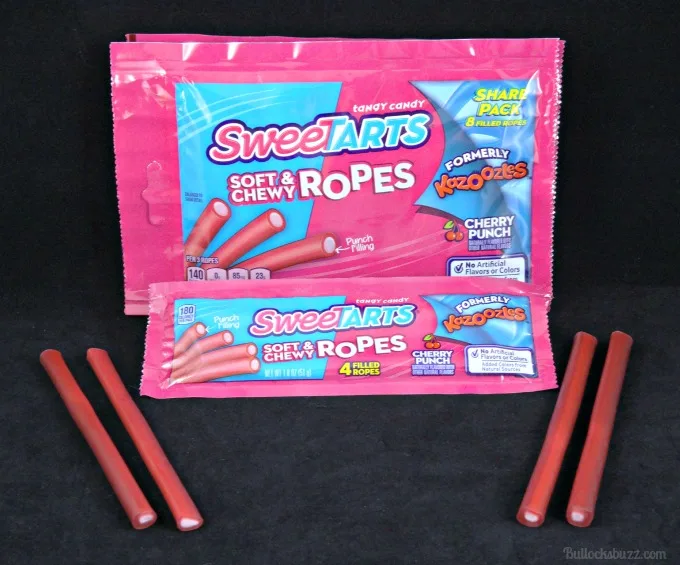 While similar to licorice in shape, that is where the comparison ends. To begin with, SweeTART Ropes are not as hard as traditional licorice, nor do they have that tough, waxy consistency.
Instead they have a nice soft, chewy consistency. In addition, they also have a much stronger flavor than licorice. And where licorice is just a solid strand of candy, the new SweeTART Ropes have a unique, tart-flavored powder in the middle that is simply bursting with flavor.
Speaking of flavor, SweeTARTS Ropes come in a deliciously sweet Cherry Punch. The outside part provides the sweet cherry and the inside provides that tart punch. It is the best of both worlds!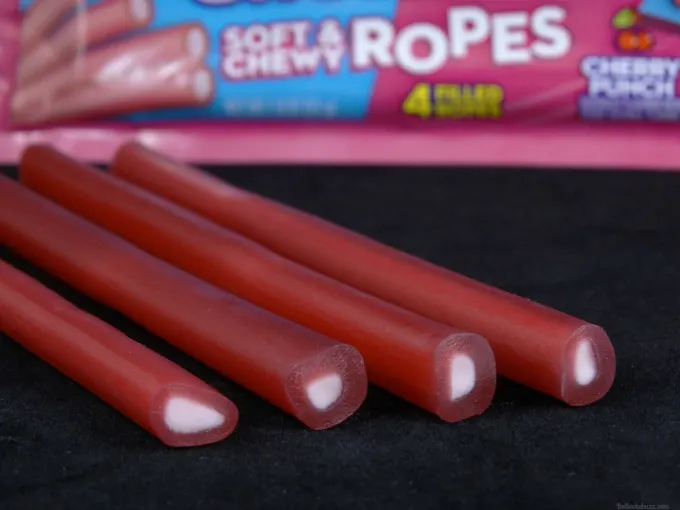 Having always been a fan of SweeTARTS – and not a fan of licorice – I wasn't sure what to expect from the new Ropes. At first I was afraid they were just going to taste like a SweeTARTS-flavored licorice with that dull, bland flavor licorice always seems to have.
Thankfully I was wrong! Instead of a dull flavor with a waxy chewiness, the SweeTART Ropes were flavor-packed softness.
In addition to their yummy taste, SweeTART Ropes are kind of fun to play with! Each rope is about 7 inches long and can be manipulated into all kinds of shapes.
Plus, since they are available in packs of 2 and packs of 8, they make the perfect sharable candy treat! Kids will love them!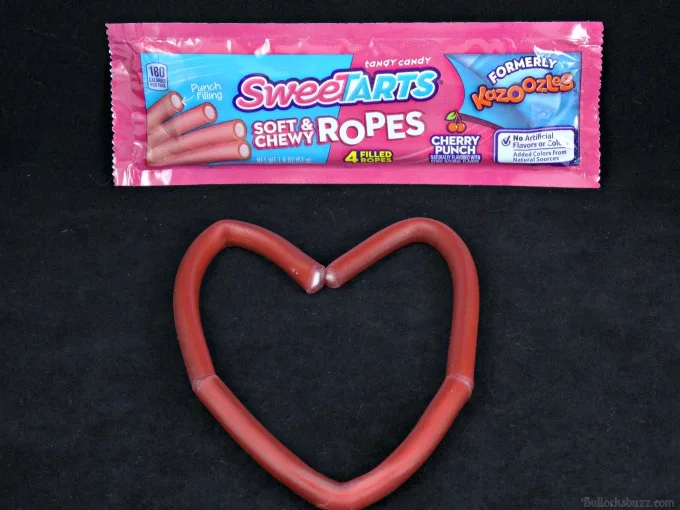 SweeTART Ropes can be purchased pretty much anywhere you buy your favorite candies. And be sure to keep an eye out as rumor has it these are the first of several new SweeTARTS candies! Give new #SweeTARTSRopes a try today!
What part of that classic SweeTARTS flavor is your favorite? Sweet or Tart?
Connect with SweeTARTS: Website | Facebook | Twitter | YouTube
I received this product for free from Smiley360 in exchange for my honest review. Regardless, all opinions are completely my own, and are truly how I feel. You can join Smiley360 here!"