Shabby chic is a home décor style that has been popular for decades. However, what makes this style so popular? Shabby chic decor brings together classic and pretty designs to create a unique style like no other. If you've never tried a shabby chic style in your home, you may be at a lost of where to begin. Here are a few tips that you can use to bring the shabby chic style into your home successfully.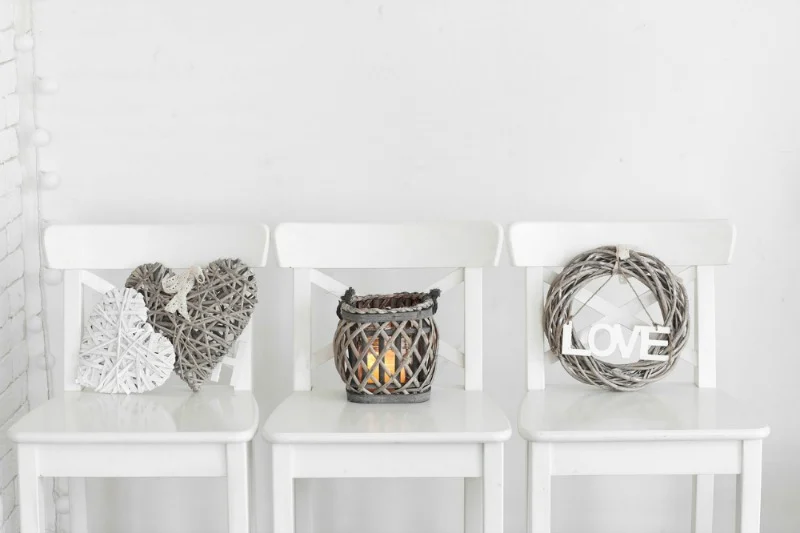 Image via Pixabay
Don't Be Afraid to Mix and Match
One of the beautiful things about the shabby chic style is the ability to mix and match furnishings. Most styles make you stick to a certain type of décor, but not shabby chic. Feel free to mix distressed wood with painted or stained pieces. You can even use metal and irons. The possibilities are endless.
Think Vintage
Nothing goes better with a shabby chic style than vintage accessories. Try incorporating vintage hardware, fixtures and accessories when possible. These types of elements typically go good when you combine them with pastel- or white-painted cabinets. This will give your home a sophisticated look, mixed with one part vintage.
Clean and White
When asked what a shabby chic home looks like, most people respond with clean. This is because, despite the vintage and cottage-like feel, these homes typically have different shades of white. This is a hallmark when it comes to shabby chic. The white helps make rooms feel more open and spacious. Also, white creates the feeling of being clean and neat, which is where the "chic" term comes from in the name.
Embrace the Built-In Look
Shabby chic embraces the cottage lifestyle. This means that it makes use of all available space. One way to do this is with built-in items such as coat hooks that are attached to the wall or cubbies that are built into your stairway. Maybe even opt for a built-in bench by your entrance door or a window. These shabby chic staples are sure to impress any guests who visit.
In the end, the shabby chic style is all about the appearance of using aged or worn items. Even items that are new are typically designed to look as if they've seen some wear and tear. Shabby chic often has a cottage-like décor with a more lavish appearance. Use the tips above to bring this style to life into your home.