If you're in the market for a new car, then you're probably well aware of the wealth of new high-tech safety features that are now available. Almost every automaker offers at least some of them, and some even include them as standard equipment. Since June is National Safety Month, there's no better time to share some of the top vehicle safety features you should consider before buying your next car.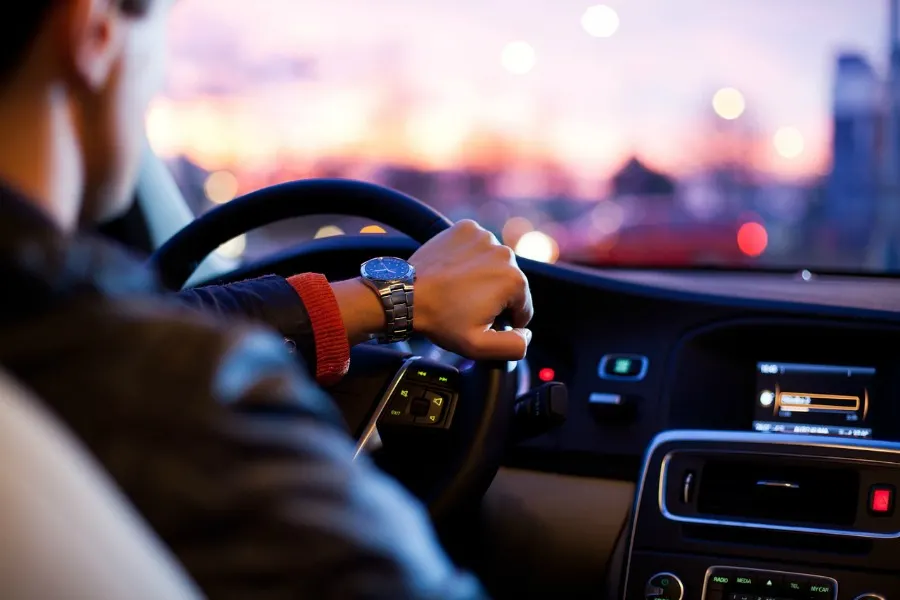 360-Degree Parking Camera
Standard Rearview Cameras on vehicles have been around for several years now, making it much easier to see what is behind your car when reversing. In fact, starting with the 2018 model year, all light-duty vehicles will be required to come equipped with standard rear-view cameras.
The 360-degree parking camera, however, takes the traditional backup camera to a completely different level by displaying a 360-degree view around the entire vehicle pretty much removing the blind spot issue when reversing.
Brake Assist
The second of our top vehicle safety features worth considering is Brake Assist. The Brake Assist System is designed to detect when a driver initiates a panic stop (as opposed to an ordinary gradual stop) and applies the brakes to maximum force. Working together with the anti-lock brake system, Brake Assist enables threshold braking without locking up the wheels allowing you to reach the shortest possible stopping distance.
Adaptive Cruise Control
The Adaptive Cruise Control System uses cameras, radars, lasers, or a combination of these systems to automatically maintain a safe following distance between you and the car ahead. Some systems will even detect if highway traffic comes to a halt, bringing the car to a complete stop and then automatically returning to speed once traffic gets going again.
Blind Spot Monitoring System
One of my biggest personal driving fears is being hit while I am in someone's blind spot, or hitting someone while they are in mine. That's where having a Blind Spot Monitoring System could really come in handy. This system monitors your blind spots and alerts you to the presence of other cars. Should you try to make a lane change, depending on the vehicle model, lights will flash or the car will provide an audible warning. Some higher-end versions even offer a large, handy camera to show you exactly what's in your blind spot.
Lane-Departure Warning and Lane-Keep Assist
We've all found ourselves getting distracted (or sleepy) behind the wheel, only to suddenly realize that our car is drifting into another lane. A Lane-Departure Warning (LDW) system is designed to alert you if you steer your car out of its lane without the turn signals being activated. Depending on the version, the system uses either a camera or lasers to monitor lane markers, and if it detects lane departure, it may sound a chime, blink a dashboard light, and/or vibrate the steering wheel or even the seat.
Lane-Keep Assist takes the Lane Departure Warning to another level by actively steering your car back into its lane if it detects that you're starting to drift out. While I'd never recommend relying on this feature entirely, it can definitely be useful if you get distracted and don't realize your car is changing lanes or crossing into oncoming traffic.
Forward collision prevention/automotive emergency braking
Rear-end collisions are extremely common which is why so many automakers are beginning to add automatic emergency braking and forward collision prevention systems – both of which are vehicle safety features worth considering.
Forward-collision prevention systems use cameras, radar or laser to scan for cars ahead and detect an impending collision. These systems are designed to alert the driver if they're approaching a vehicle or other large object in their lane too fast and a crash is imminent. Most systems will alert the driver with some type of visual and/or audible signal, allowing time for you to react.
Automotive Emergency Braking systems add to the benefits of the Forward-Collision Prevention by sensing a potential collision and, if you don't react in time, initiating automatic braking.
Top Vehicle Safety Features as Number One Priority
When shopping for a new vehicle, you'll have a handful of priorities in mind. But arguably, the most important will be how to keep yourself and your family safe. Talk to your salesperson about the safety features you prefer. Most dealerships, such as Selma Chrysler, Dodge, Jeep, RAM, can easily help you find the perfect car equipped with the latest vehicle safety features to help keep you and your family safe.