Each year it never fails. There is always that one person on your list for which you have no clue what to get for the holidays. Don't let it stress you out! Instead give the gift that lets them get exactly what they want. A Vanilla Gift Card!

Vanilla Gift Cards are accepted at any of the millions of US merchants that accept Debit VISA and Mastercard – online or off. They are available in any dollar amount from between $10 and $500, and there are no extra fees for the user! In fact, the only fee you are ever charged is the one-time purchase fee of $4.95, and that is it.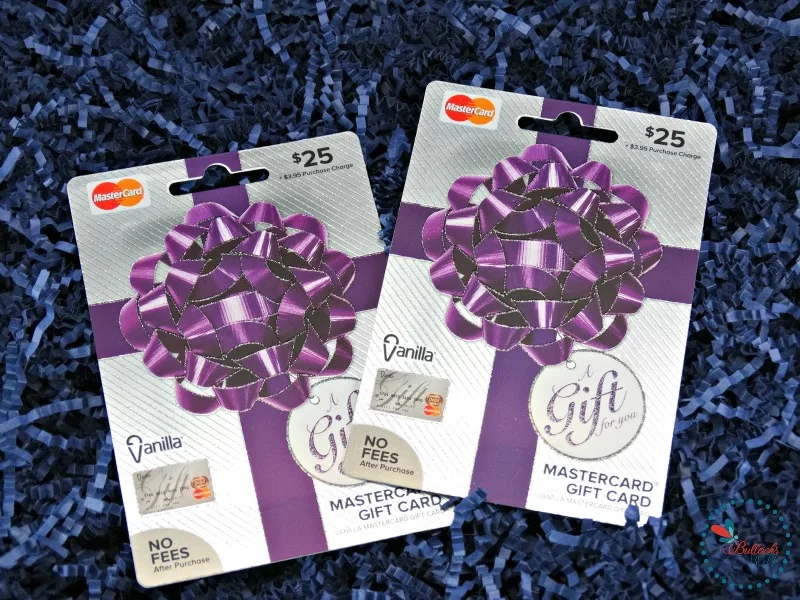 Vanilla Gift Cards are also great because the funds never expire. So even if the recipient doesn't know what they want right now, they can hold on to it until they are ready.
While no PIN number is required, if the recipient wants to add one, he or she can by entering the PIN of their choice during the very first transaction. And, if the card is accidentally lost or stolen, as long as you keep the card number written down and have provided the identifying information (we do this with every card as soon as it is opened), the account can be frozen and a replacement card sent with the remaining balance issued on it.
Vanilla VISA Gift Cards also make great last-minute gifts and stocking stuffers! There's nothing better than opening your gift to find a gift card that lets you get what you want, when you want it!
Worried a gift card isn't personal enough?
There are all sorts of creative ways to gift a Vanilla VISA Gift Card and make it more personal! You can design your own holiday card, print it up and stick the gift card inside, or even make your own gift card holder! A simple Google search for DIY gift card holders will turn up hundreds of cute and easy ideas that make your gift of a Vanilla Gift Card even more special!
Vanilla Gift Cards can be found at your local CVS, Walgreens or Walmart, as well as many other locations. For a full list, check out: https://www.vanillagift.com/en/where-to-buy.