Over time your boat's carpet can become dirty and worn. If you are looking to replace your boat carpet, there are plenty of other options. In fact, there is an array of boat flooring alternatives to choose from. Various vessels have bottoms made out of wood, fiberglass or steel. These types of flooring are made of materials such as vinyl, tiles or laminates. What's on top of these different materials is the boat carpet.
This loosely laid material holds the permanent or semi-permanent protective covering of the boat bottom. In addition, both boat carpet and boat bottom provide a fortified and durable space for standing, walking and activities across the vessel.
Here are some perfect alternatives to replace your boat carpet.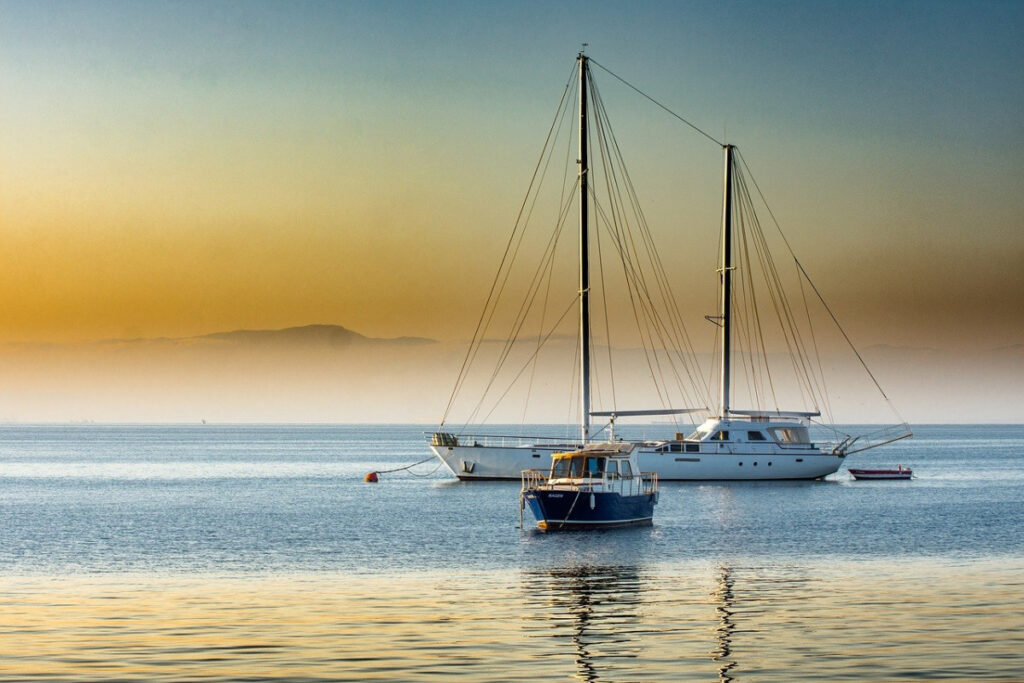 Specialty paints
Durable and water-resistant specialized marine paints are vastly available to be utilized as boat carpet replacement. A high-quality acrylic and polyurethane paint formulation for boats is skid protective, rust-proof, has a non-toxic smell, and features easy and do-it-yourself application. Although it does not flake easily, paints have a shorter life span. Regular application is needed, especially on outward deck floors, wherein it is constantly in contact with the sun and water.
Carpet
Another option is to replace your boat carpet with more boat carpet. This flooring material is a textile-based floor covering made out of nylon, wool, olefin, or polyester. This flooring material is usually for indoors. Depending on durability, aesthetics and preference, carpet classification can be looped or Berber options.
Wood
Wood is another option to consider when it comes to materials with which to replace your boat carpet. the standard material for boat flooring, most often hardwood type or oak. Provided it is maintained regularly, it remains durable and is low maintenance. On the other hand, wood can be costly and has a higher tendency to fade. Refinishing is a requirement periodically, adding to costs.
Canvas
Another material you could use to replace your boat carpet is canvas. Canvas is an old-school marine fabric. The composition is a simple weave that is durable and water-resistant.
It can withstand extreme outdoor and marine environments. Advantages for this material include high aesthetic value, water-resistant, and can last for up to ten years. Drawbacks are costly, not waterproof (treatment is needed), and they can quickly fade.
Vinyl
Linoleum or vinyl is yet another option that you can use to replace your boat carpet. Vinyl can be ideal for enclosed spaces with proper air conditioning, making it ideal for indoor areas like cabins. Vinyl planks, on the other hand, are designed to withstand a brutal and harsh marine environment. There are several advantages: It can handle perpetual wet areas, reusable, ideal for remodeling, low maintenance. Vinyl flooring maintenance is relatively easy. It entails your standard mopping and sweeping.
A pro tip in buying vinyl planks is to validate durability by selecting a UV-resistant, thick wear layer. This layer positively affects vinyl plank's long-lasting performance.
Usually, vinyl rolls have a bad rap due to their outdated reputation. In recent years, vinyl rolls in the market are now sleek and sporting a new and modern look ideal for yachts and boats. It has evolved immensely with its easy to install feature.
Final Thoughts on What to Use to Replace Your Boat Carpet
In a nutshell, factors such as cost, aesthetic value, durability, and ability to withstand the challenging and harsh outdoor environment determine the type of marine flooring a boat owner will use. Moreover, these elements can also be enhanced further by the latest technology available in the marine industry.