Life is too short to be boring. Give your plain white iDevice charger a splash of sass with Whooz? At Whooz? they make fun and creative vinyl labels for your iPad, iPhone and iPod adapters, cords and earbuds! Your charger is guaranteed to stand out from the rest! Not only will it give your iDevice accessories a unique personality, but you will never again have to figure out whose charger is whose; instead the question will become "Whose Whooz?"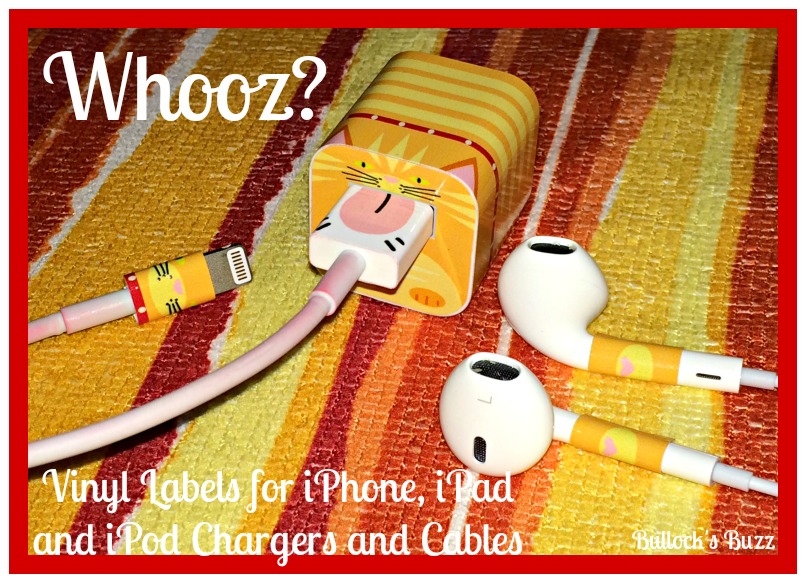 Whooz? are available in a great selection of color sets or character sets. Each set includes 4 colors or characters, and each individual sheet includes labels for the adapter, lightening cable, 30 pin USB cable, and earbuds. I received the Whooz? Domesticated set which includes four different domesticated 'pets' – Roscoe the dog, Rascal the cat, Missy the bird, and Bubba the fish. Each character comes with a sheet of their own, so I have four different characters from which to choose.
The package features clear and easy-to-follow instructions showing which label goes where, and they even include tips to help you out. It took me maybe a total of 5 minutes to have my adapter, both ends of my lightening cable and my earbuds transformed into colorful and fun characters. I will admit that the first time I was working on lining a label up with the edges, I did have to start over, but thankfully the vinyl is durable, so I was able to carefully peel it back up and reposition. You do not want to have to do this too much as it says right on the package that the vinyl can stretch and warp when unpeeled if you aren't gentle.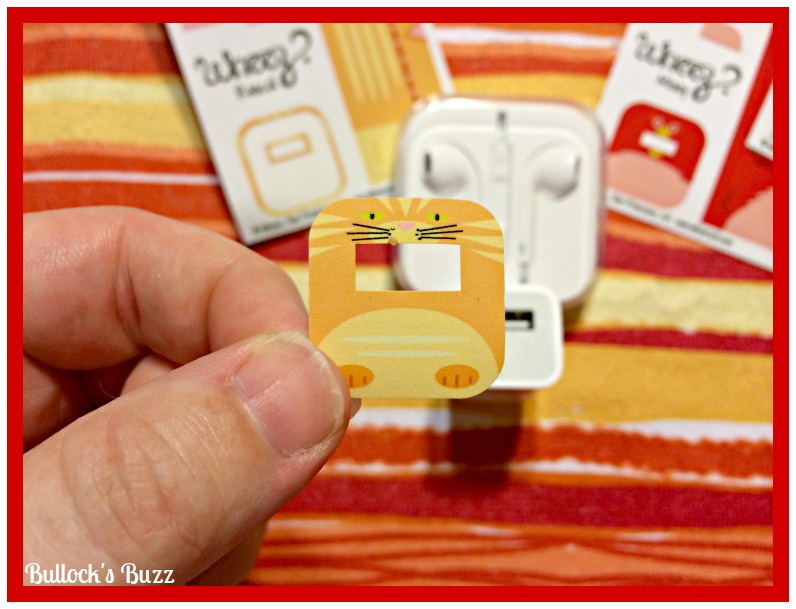 As of right now, Whooz? vinyl labels are available for iPhone, iPod and iPad chargers and cables. You will want to be sure to purchase the pack that corresponds to the charger(s) you have. Also, if your device is over 5 years old, then there might be an issue with the labels not fitting. If you don't own an iDevice but love Whooz? Keep checking back as there is talk of expanding!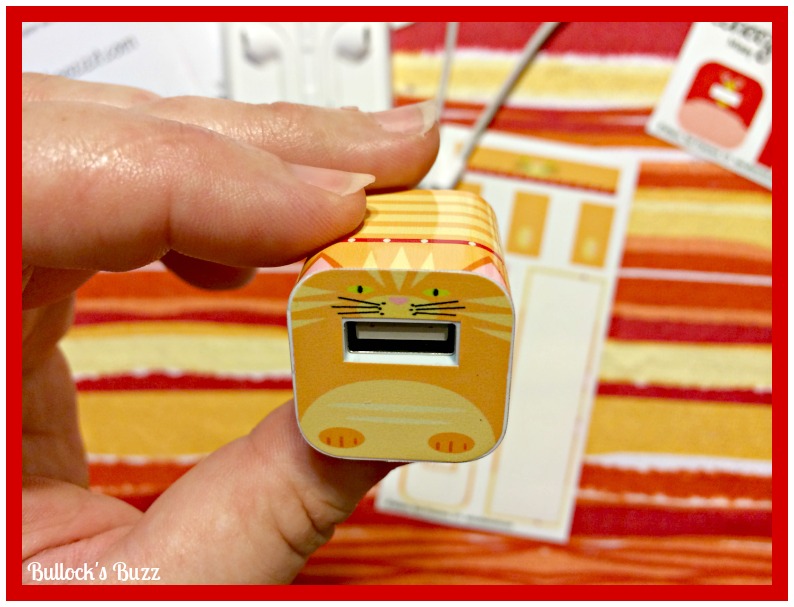 I love my Whooz?! Not only have they given my iPhone chargers and cables a cool new look, but now I no longer have to worry about getting my charger confused with others! Whooz? would be a great gift for grads and Dads!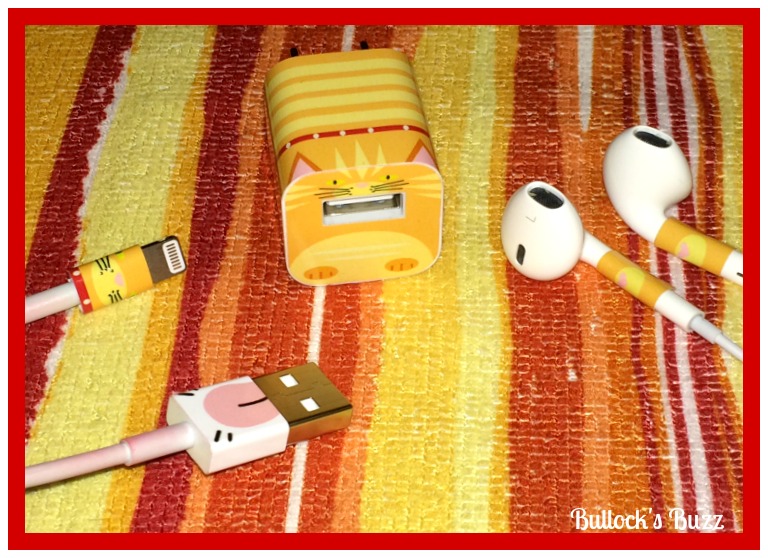 The Whooz? labels can be purchased directly through WhoozIzIt.com for $12.95 per pack.
Which is your favorite Whooz? character or color?