Women's Wellness Products RoundUp

With October being Breast Cancer Awareness Month, and the end of the year quickly approaching, there is no better time to talk about women's wellness and healthcare. As women, we often tend to put our well-being behind everyone else's. Especially our family's. But if we don't take the time to care for ourselves, we can't give everyone else our best. That's why when this month's BabbleBoxx arrived, I was thrilled to find it full of items geared towards women's wellness with products for everything from hair care to digestive issues.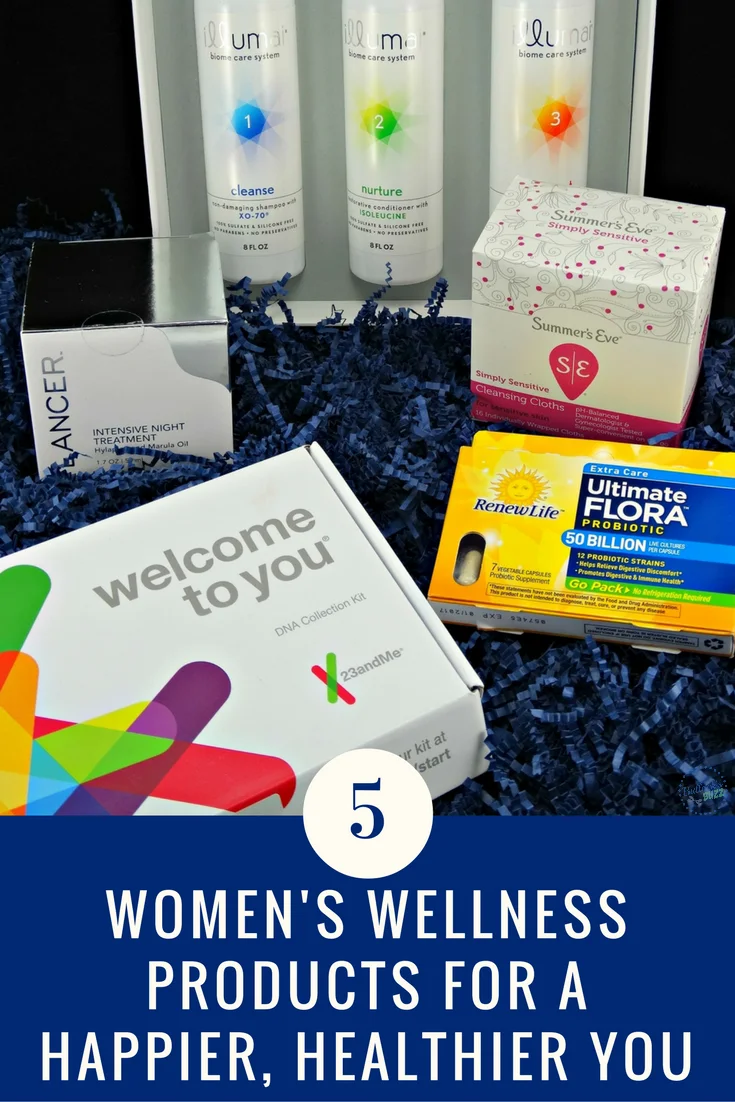 23andMe, Inc Saliva Collection Kit (DNA test)
Have you ever wondered about your ancestry? Or if you're a carrier of any genetic conditions? Or perhaps even why you prefer salty over sweet? Science has made great strides, and today your DNA can be used to tell you all of this and much more. Founded in 2006, 23andMe, Inc., the leading company in personal genetics, was created with one mission in mind: to help people access, understand and benefit from the human genome.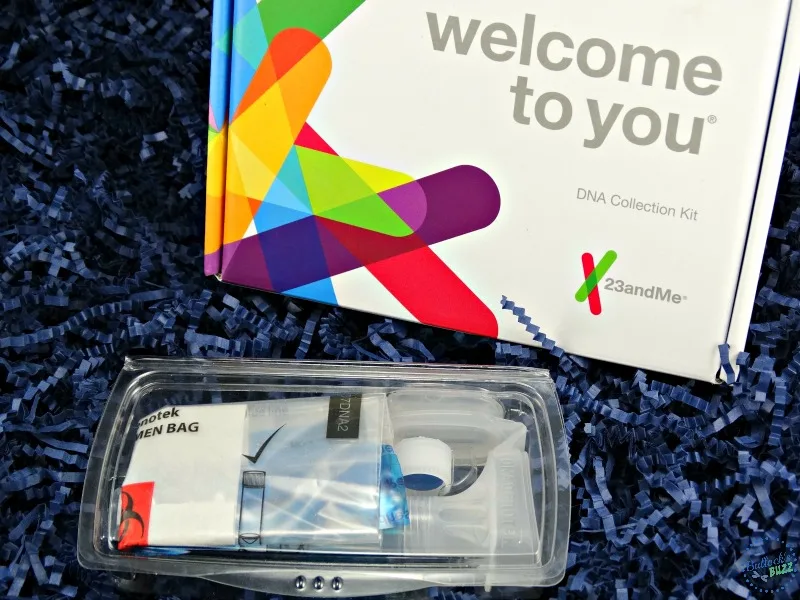 With the 23andMe DNA Collection Kit, a small saliva sample is all they need to analyze your personal DNA in their CLIA-certified lab. You simply send your sample back in the same kit it came in (postage is prepaid), and then, in six to eight weeks, you will receive 65+ online reports about your genetics. You'll be able to find out all sorts of information from your Ancestry Reports, Wellness Reports, Traits Reports and Carrier Reports.
I just sent mine in, and am looking forward to sharing the entire process and my results with you in an upcoming post!
Want to get your own DNA test kit? You can purchase one at 23andme.com.
Lancer's Intensive Night Treatment
Now that I am in my 40's, skin care has become even more important; I do not plan on growing old gracefully! Since I have sensitive skin, I have to be extra careful with the products I choose to use. Lancer, a luxury skincare line, was developed by Dr. Harold Lancer, a Beverly Hills-based and globally renowned dermatologist. Having treated over 30,000 patients, including some of the world's most recognizable faces, it's safe to say that he has an exceptional understanding of aging skin.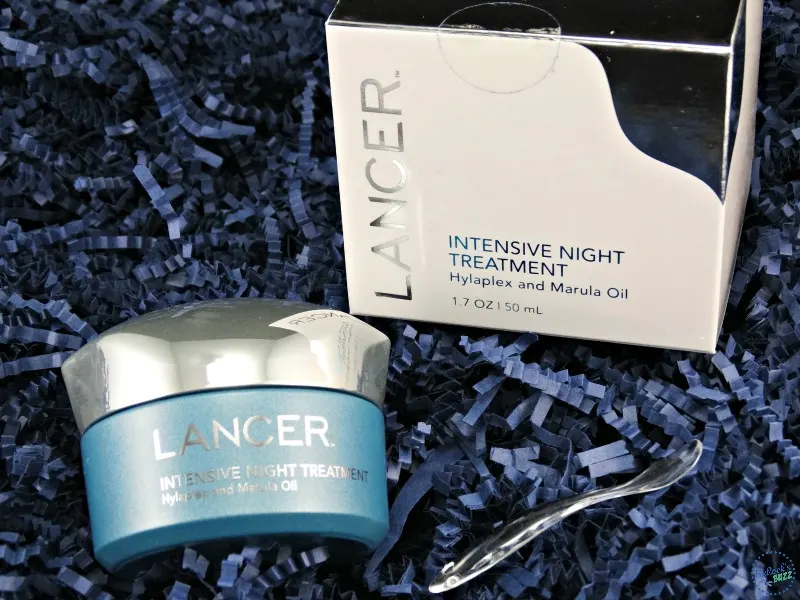 The Lancer Intensive Night Treatment is an ultra-hydrating cream that uses a proprietary skin moisturizing system to leave skin feeling softer and smoother, while looking younger. This innovative system combines a unique Hylaplex™ complex (hyaluronic acid, peptides and phytocompounds) to hydrate and plump the skin's appearance, Marula Oil to nourish the skin with high levels of fatty acids, and a bio-engineered soybean extract to reduce flakiness.
Although I've only been using it for a little over a week now, I can already see a big difference in the way my skin feels. Instead of having dry, rough spots – especially around my nose and eyebrows – my skin feels much softer and looks more radiant. Plus, just a small amount on your neck and face after cleansing each night is all you need.
Lancer Intensive Night Treatment can be purchased directly through the website at lancerskincare.com. Plus, get 10% off your 1st order (new customers only) when you use the Code: bestskin.
illumai Biome Care System for Hair
Like my sensitive skin, it's been an ongoing battle to find a hair care system that works for me. Not only do most products make my naturally curly hair dry and frizzy, the majority contain toxins I'd prefer not to use.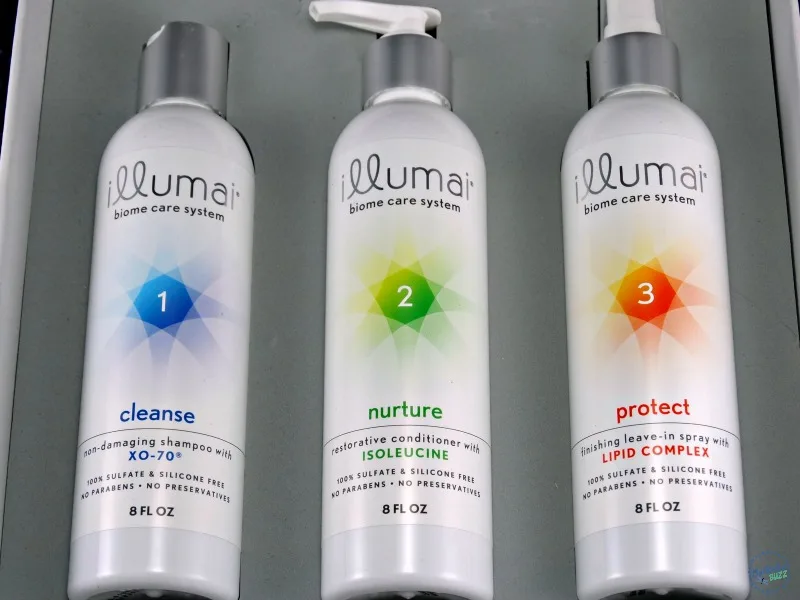 The illumai Biome Care System for hair is a patented 3-step system that uses just seven ingredients to gently cleanse and restore critical elements of the biome, the living ecosystem of the scalp, follicles and hair. It then finishes with extra protection against environmental toxins for the hair and scalp. Best of all, it contains no sulfates, parabens, silicone, preservatives, or plasticizers, and it is 100% vegan, gluten-free, and nut-free. Plus, it is certified PETA cruelty-free.
After using the system for a week, I am impressed. Not only does it cleanse and soften my hair, it keeps it from frizzing as well. It rinses easily, leaving no residue, and is color-safe so I don't have to worry about it making my color fade. Plus it smells great! Keep in mind, a little bit goes a long way!
#DetoxYourLocks by ordering the illumai Biome Hair Care System through their website at illumai.com. And if you use code 87-BULLOCKSBUZZ, you will get 40% off either size! But hurry, this offer is only good through 11/30/16.
Simply Sensitive Summer's Eve Cleansing Cloths
What discussion about women's wellness would be complete without talking about "down there"?! We've all had those moments of feeling "not so fresh"; whether it's after a workout or during that time of the month. Summer's Eve, the leader in feminine hygiene products has developed an easy and discreet way to freshen up with Summer's Eve Cleansing Cloths.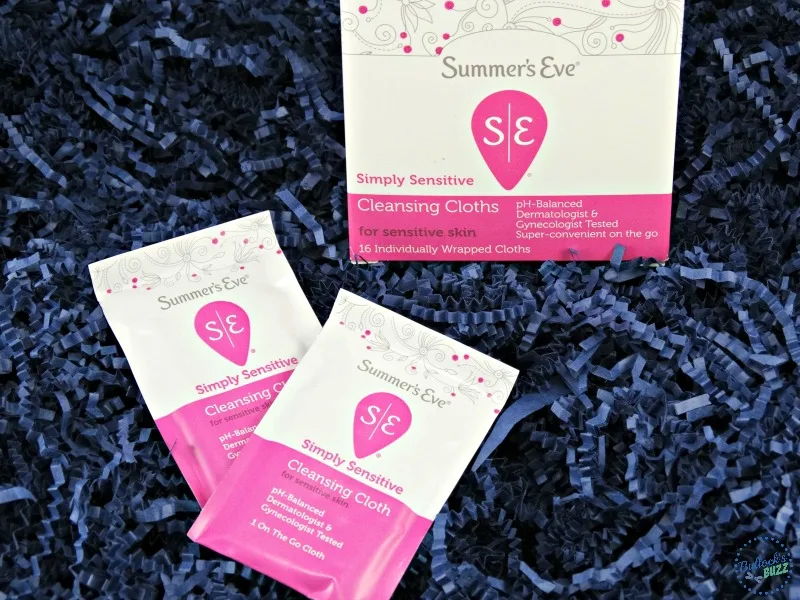 Ideal for those with sensitive skin, these hypoallergenic, alcohol-free, individually wrapped cloths are lightly scented and wipe away odor-causing bacteria quickly and easily.
To find out more about Summer's Eve Cleansing Cloths, including where you can purchase them, visit their website at summerseve.com.
Ultimate Flora Probiotics
You can't look your best on the outside if you don't take care of what's on the inside. And while eating right plays a huge role in women's wellness, I also take supplements, including probiotics for digestive health.
Ultimate Flora has quickly become the #1 high potency probiotic brand nationwide. This high-potency multi-strain formula contains both Bifidobacteria and Lactobacilli, which are two of the most prevalent and researched good bacteria found in a healthy gut. The once daily, delayed-release vegetable capsule ensures more friendly probiotics reach your intestinal tract.
Ultimate Flora has probiotics for everyone in your family, from infants to seniors to help support digestive balance and immune health everyday. Ultimate Flora probiotics can be purchased directly through their website at ultimateflora.com.*These statements have not been evaluated by the Food and Drug Administration. These products are not intended to diagnose, treat, cure, or prevent any disease.
What are some of your favorite women's wellness products?