2014 Holiday Gift Guide
The World Vision Gift Catalog Hand Carved Serving Spoons
This year, while you are out shopping for everyone on your list, stop and think about those families that won't be getting this season's hippest clothes, hottest toys and most in-demand gadgets. Those families who are struggling just to put food on the table. This year why not celebrate the true meaning of the holidays and give a gift that literally keeps on giving through World Vision.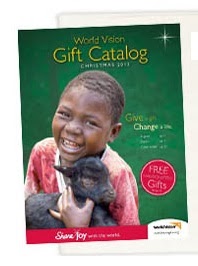 About World Vision and the World Vision Gift Catalog
World Vision is a Christian relief and development organization dedicated to serving the world's poor, and to helping children and their communities worldwide by attacking the causes of poverty. Every year since 1996, they have been sponsoring the World Vision Gift Catalog where you can give a gift to a family in need that means everything. The World Vision Gift Catalog offers more than 250 items that help fight poverty and save lives here in United States and around the world. Give a financial contribution in the name of a loved one, or select from over 30 beautiful, handcrafted gifts that can be shared with your loved one, while the proceeds go to help people in need. Gifts range in price from $16 to $39,000, but the difference they can make in just one person's life is priceless.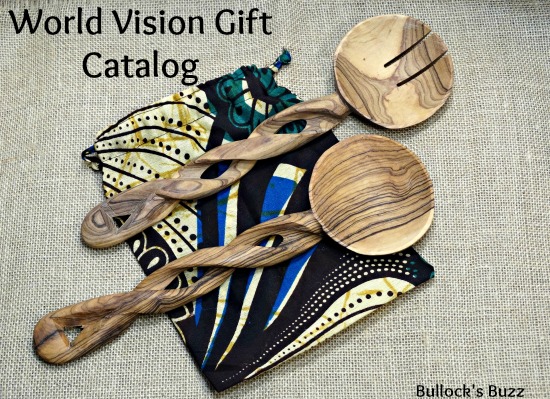 Hand Carved Wooden Serving Spoon from the World Vision Catalog
These beautiful Hand-Carved Serving Spoons are just one example of the many hand-crafted gifts you can select from the catalog. Perfect for holiday entertaining, each beautiful set of two hand-carved serving spoons is made of olive wood and comes in a gift bag of African fabric hand-sewn by local women. For the suggested cost of $65 the profits from these serving spoons go to help the growing number of orphans of the Kamba tribe in Kenya.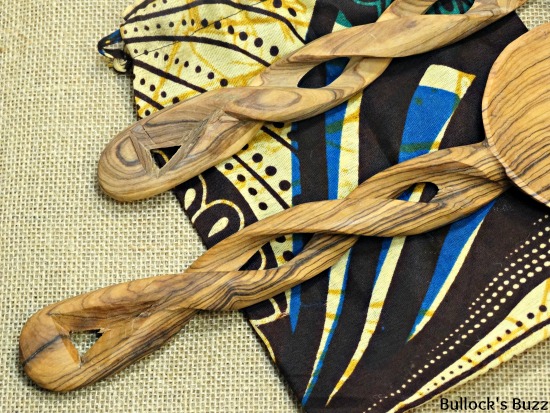 How Can You Help and Where to Find the World Vision Gift Catalog
To learn more about the various ways you can help, or to request a catalog, visit the World Vision website at https://www.worldvision.org/, and look under the Ways to Give tab. Once there you can either place your donation through the online catalog or by phone, or you can request to receive a catalog through the mail. Each gift also comes with a card you can either create yourself or select from several different choices. And remember, each gift and/or donation is tax-deductible, and you will be mailed a receipt. World Vision can also be found on Facebook and Twitter where you can learn even more about this wonderful organization and how you can help. Last year alone, more than 844,000 people helped someone through the World Vision Catalog – this year, let's make it even more!