Why blow your budget on a hotel? Have the Disney vacation you've always dreamed of by staying at one of these 10 best cheap Disney area hotels.
If you are heading to Disney World on vacation, you want to make it a memorable one. You want to make it special, and you want to be able to treat your family (and yourself) to some great gifts, souvenirs, and experiences. However, this can be hard to do when you've already spent a lot of money on your hotel!
But what if I were to tell you that you don't have to spend tons of money to have a great place to stay? What if I said there are many great, affordable hotels near Disney that will give you the vacation you dream of while leaving you with plenty of money left over? It's true; here are ten cheap Disney area hotels worth looking at.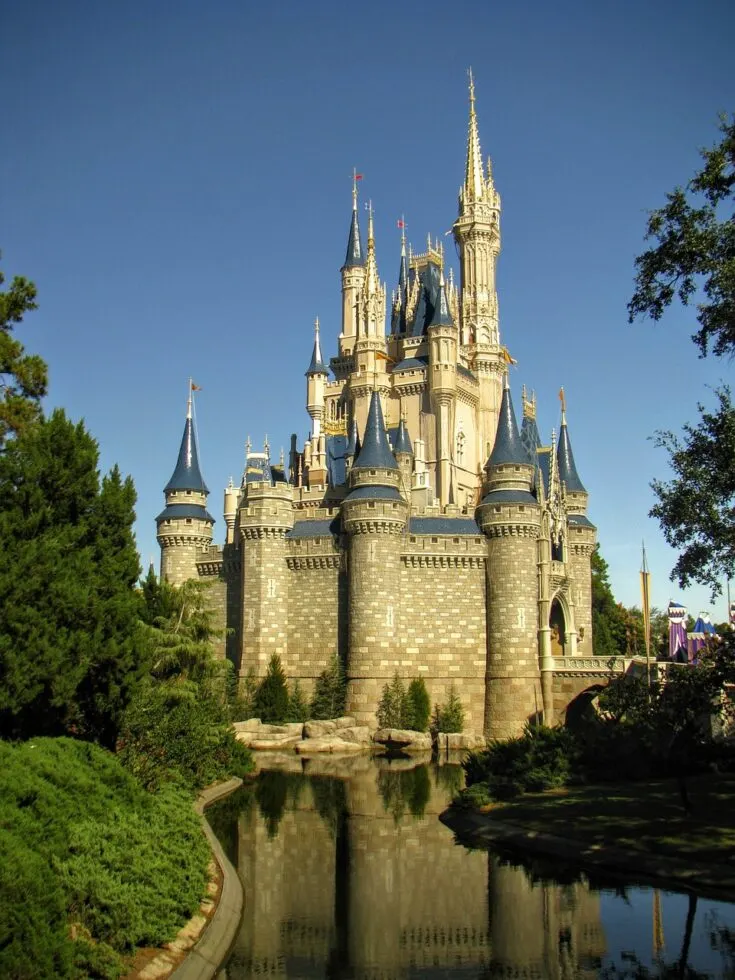 Westgate Lakes Resort & Spa
Offers great value for the money in a great location.
You need to be careful when you're looking for budget hotels. Sometimes cheap can mean nasty. With the Westgate Lakes Resort & Spa, that's not the case at all. When it comes to cheap hotels near Disney, this resort is of incredible value and offers something for everyone in the family.
Where else are you going to find an onsite water park with a lazy river, a 41,000-gallon wave pool, and seven other pools sprinkled around the property? Not to mention a fitness center, a lakefront location, and a golf course. And did I mention that it's only a seven-minute ride to Disney World (and four minutes to Universal)?
You will find it all at the Westgate Lakes Resort & Spa.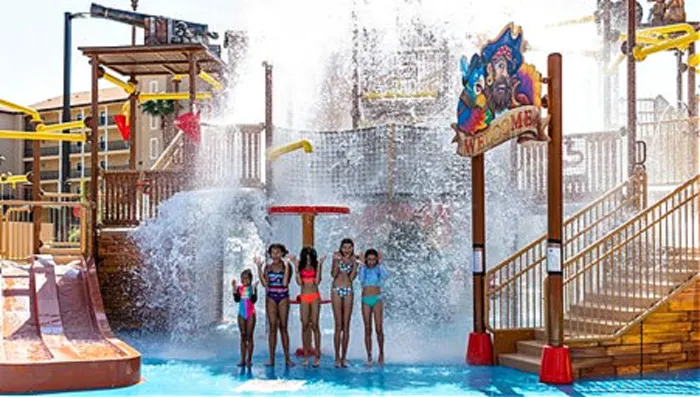 Plus, you don't have to worry that the rooms will be less than ideal either. Their rooms truly are stunningly comfortable, and they offer all the amenities you could possibly need, including air conditioning, a mini-fridge, flat-screen TVs, jetted tubs, and Wi-Fi so you can send all your friends and family your vacation photos and greetings.
Plus, the fact that you're so close to great restaurants and entertainment means you have everything that you need to make a great Orlando vacation right at your fingertips.
Destiny Palms Hotel Maingate West
A budget-friendly, independent hotel offering a lot, including a free park shuttle.
For those who want a budget hotel that feels a little bit special, the Destiny Palms Hotel Maingate West could be your perfect solution. It's right in the heart of the action, placed perfectly to give you a chance to enjoy everything that Orlando has to offer. There's even a free shuttle to the parks, including Universal Studios.
There is also free breakfast for every guest each morning which makes things even better for those on a budget. Plus, their rates are very affordable, making this a perfect cheap Disney area hotel for those who would prefer not to spend too much on accommodations.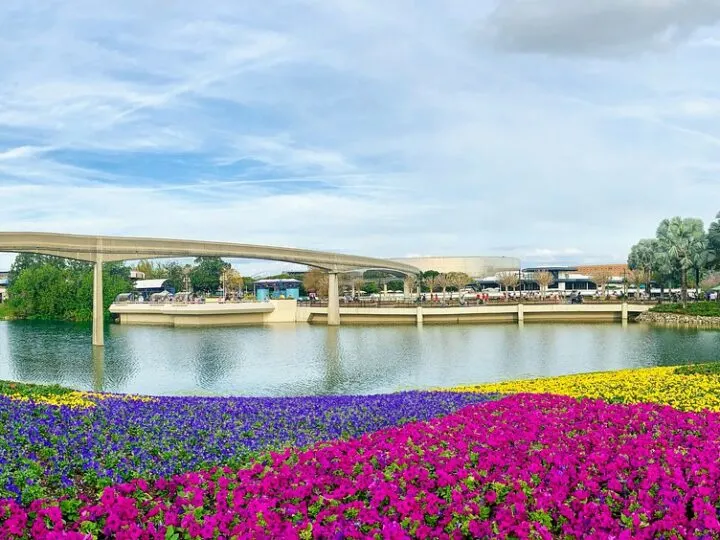 Wyndham Garden Orlando Universal
A centrally located budget-friendly hotel.
Only 17 miles from Orlando Airport and close to all the theme parks, the Wyndham Garden Orlando Universal offers fantastic value for money despite being just minutes away from everything you're going to want to see.
This modern hotel keeps the guest in mind at all times, which is why you'll find a fabulous onsite restaurant, a gym that's open 24/7, and an outdoor saltwater pool that's just perfect for cooling off before or after a day out sightseeing.
Your room won't be disappointing either; large, comfortable, and full of everything you'll need including tea and coffee making facilities, mini-fridge, and flat-screen HDTV. Why would you book anywhere else?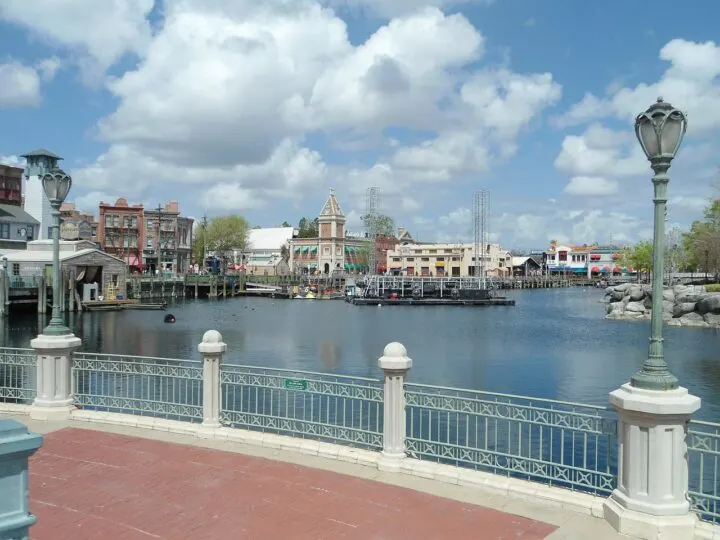 Galleria Palms Orlando
Watch Disney's amazing fireworks from the comfort of your hotel room.
Although a slightly older hotel than most of the hotels on this list, the Galleria Palms Orlando is a stylish, comfortable, and – most importantly – budget-friendly place to stay that's close to all the action. In fact, this hotel is located right by the main gate of Walt Disney World itself. It's so close you can even watch the famous fireworks from the comfort of your own room!
In terms of finding cheap Disney area hotels that suit all your requirements, the Galleria Palms certainly ticks most, if not all, of the items off your wish list. It's a charming hotel, full of quirks and unique touches that make it truly memorable.
Although there are no suites, the standard rooms are comfortable and lovely, and whether you have a king or queen room, you'll all be able to fit just right.
There is also a Disney concierge desk in the hotel itself where you can buy park tickets and get special deals, plus there's a great pool and free parking.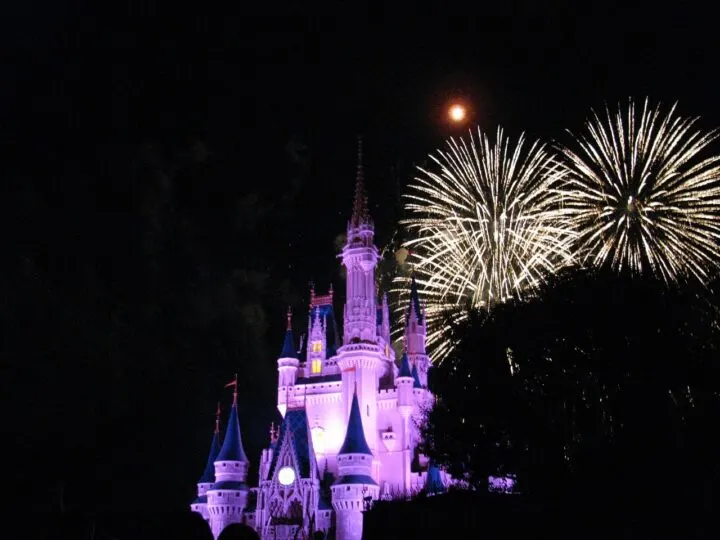 Rodeway Inn Maingate West
You don't need to spend a fortune on a hotel to have a great Orlando vacation.
So, what is on your list when searching for cheap Disney area hotels? Since you're in Orlando, you'll want a fun, refreshing outdoor pool. You'll also want a shuttle service to the main Disney parks, as well as Universal Studios (preferably one that is constantly going back and forth so you can pick any time to leave and return to your hotel).
You'll also want to save money on accommodation so you can enjoy more activities when you're out and about. Does that sound about right? If so, you'll love the Rodeway Inn.
This cheap Disney area hotel is a no-frills, pocket-pleasing, family hotel in a great spot. It's even pet-friendly, so every member of the family, even the furry ones, can have a great vacation.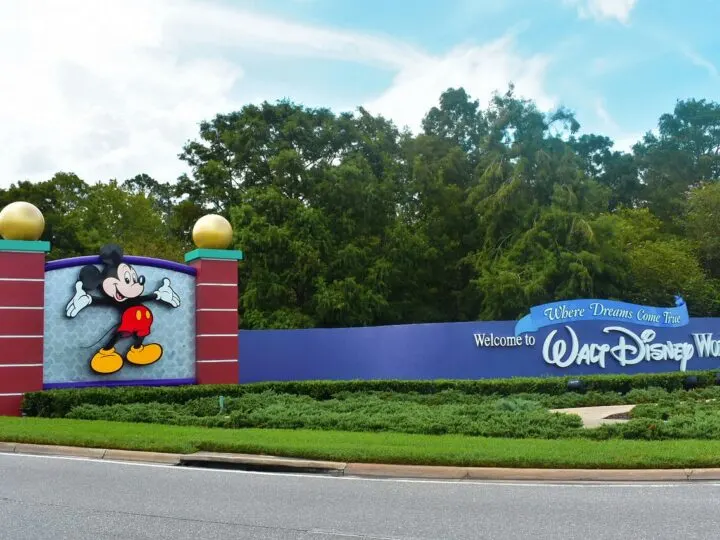 Clarion Suites Kissimmee-Orlando Maingate
New and improved and perfect for your budget.
The Clarion Suites near Disney's entrance has recently been refurbished and upgraded, but although things look stylish and contemporary, you don't have to worry about the price; compared to other hotels near Disney, this one is still great value for money – it just happens to look great at the same time.
The rooms are large and comfortable, with plenty of space for everyone to do their own thing when downtime is required. There's also a great onsite restaurant, although you are certainly close enough to a great selection of restaurants and eateries.
In the hotel, you'll love the candy store and the game room, as well as the gift shop and pool. To make things even better, before you climb aboard the hotel's free park shuttle, you can indulge in a hot – free – breakfast that's served buffet-style. It's a great choice when looking for cheap Disney area hotels!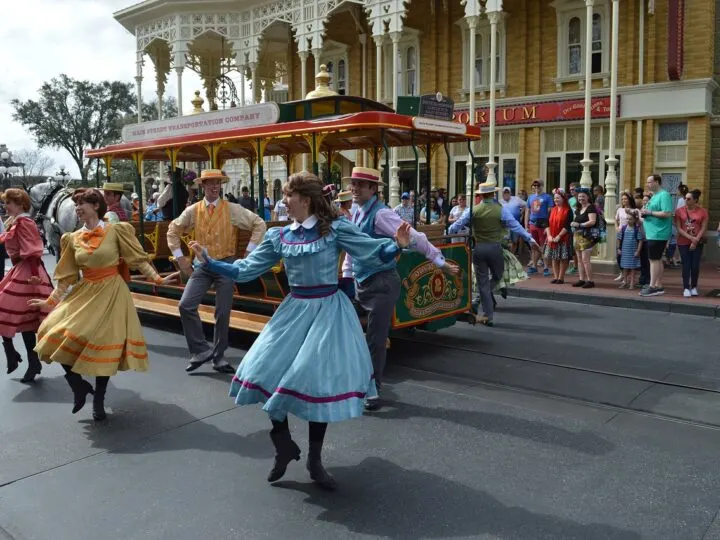 La Quinta Inn & Suites By Wyndham
From the great breakfast to the luxury bedrooms, La Quinta Inn & Suites has it all.
La Quinta Inn & Suites by Wyndham offers a friendly environment with dedicated staff and plenty to see and do while you're on your Orlando vacation. There are many cheap Disney area hotels, and it can be hard to know if you're making the right choice. However, when you opt for La Quinta, you don't have to worry about that – you've made a great choice.
You'll receive a free breakfast every morning (it can even be served to your room if you like), which is ideal for relaxing and having fun ahead of your busy day. The rooms themselves are gorgeous; they're a great space to relax, recharge, and forget about anything other than your amazing vacation, at least for a little while.
You'll sleep well on the sumptuous bedding and mattresses, and the free Wi-Fi and flat-screen TVs make everything even better. Add to this the onsite grocery store, the pool, the fitness center, and beverage centers open 24/7, and you've got your vacation sewn up.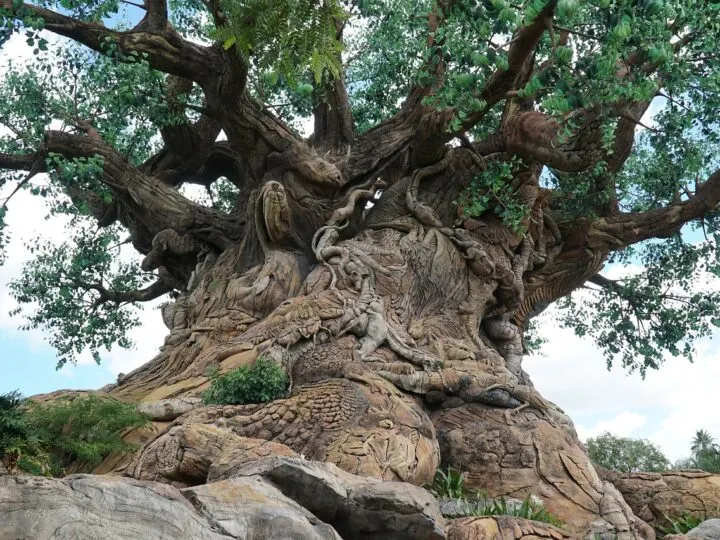 Westgate Vacation Villas Resort
A home from home with its own water park.
If you want a great deal of choice (and a great deal) when searching for cheap Disney area hotels, the Westgate Vacation Villas Resort is just right for you. The truly great thing about this hotel is that it doesn't feel like a hotel at all; it's more like a fully furnished home you'll love staying in for your time in Orlando.
You can choose from any size villa, from a studio apartment to villas for up to ten guests, complete with loft living. For those days when the parks are just too much effort (even if they are just around the corner), the onsite water park, Shipwreck Island, will keep any restless group members occupied for hours.
With seasonal games, activities including a movie theater, onsite restaurants, and so much more, your Orlando stay will be made even better when you stay at Westgate Vacation Villas.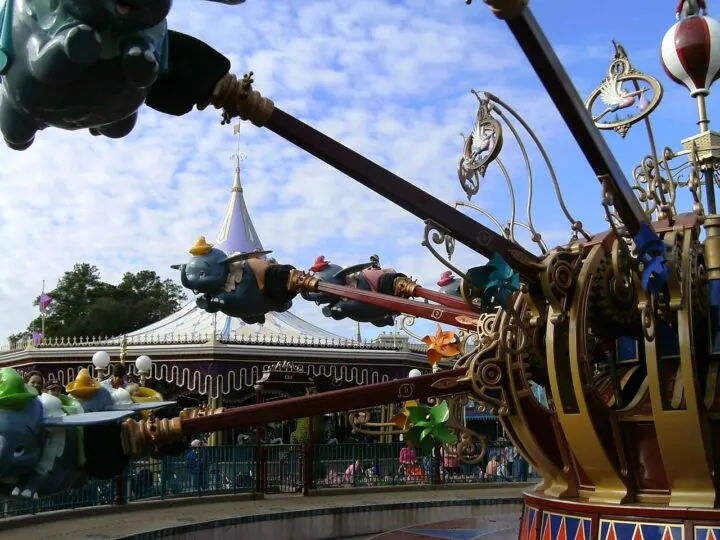 Hotel Monreale Express I-Drive Orlando
Close to everything and brand new.
Maybe your search for cheap Disney area hotels has left you wondering if there are any brand-new places to stay – places guaranteed to be gorgeously appointed and great value for money. If so, the Hotel Monreale Express will put a smile on your face.
The Hotel Monreale Express is located right next to Universal Studios, but don't assume that's the only place your stay here will give you access to.You're also close to the Disney theme parks, International Drive, and more.
There's free parking and even a shuttle bus to the parks that are all included in your room rate. With either king or queen rooms (one king bed or two queen beds), each room comes with air conditioning, a 50-inch TV, a microwave, a minibar, a laptop safe, and electronic locks for the best in up-to-date security.
Relax around the pool to truly unwind. Hotel Monreal allows you to make the most of it and enjoy the freedom of planning your own vacation in the way you want to.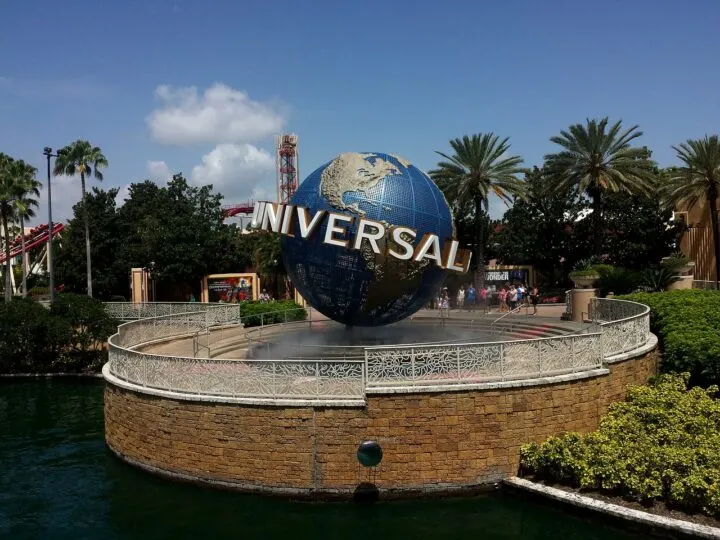 Comfort Suites Maingate East
A budget hotel with a lot to offer.
What's important to you when you book a hotel in Orlando? It is location? Comfort? Convenience? Price? How about all of these? If you want your vacation to be perfect – then you'll need to book a room at the Comfort Suites Maingate East.
At this cheap Disney area hotel, you will find yourself right by the entrance to Disney, not too far from Universal and SeaWorld, and just minutes away from the world-famous and iconic International Drive.
The outdoor pool is open 24 hours a day – a rare find in Orlando – and you get free daily breakfast and complimentary shuttles to the parks. Best of all, you can have all this without having to pay any kind of resort fee.