Wintertime vacation can be the best vacation. It is perfect for families who want to spend time together during holidays. Couples can have a small romantic getaway. Students also get some free time to have a break after finals are over, professors have graded their essays, and professional papers writing service help is no longer their top priority. Everyone deserves some rest.
What's more, winter vacation destinations are incredibly diverse: winter sports lovers and people tired of the cold can find an equally exciting country to visit. So here is a list of the ultimate countries to visit during winter for an unforgettable winter vacation.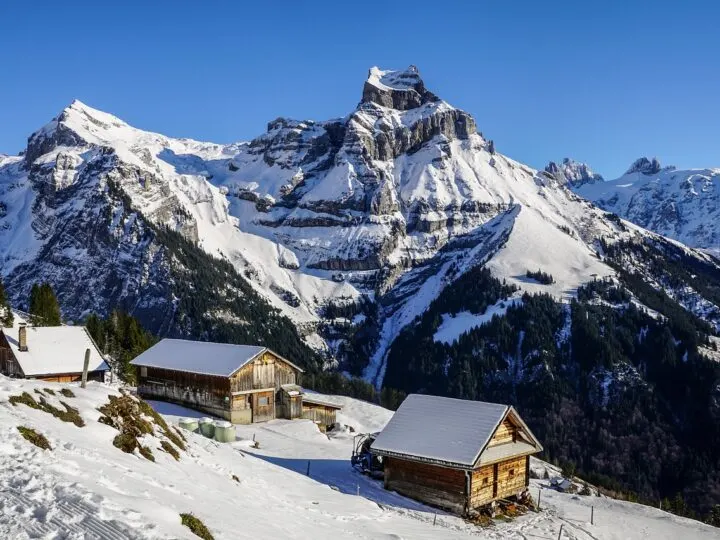 #1 For a picture-perfect winter: Finland
People who do not get to see snow in their home countries often like to visit a place that offers a traditional winter experience, with snow and all. Finland is on top of the list for sure. After all, Lapland, the region where Santa allegedly resides, is in Finland. Visit Rovaniemi to see Santa Claus Village, a true paradise for kids.
But Finland has so much more to offer besides Santa. Lake Saimaa is breathtakingly beautiful year-round. Finland's capital, Helsinki, is home to a lot of historical and contemporary sights that any culture-lover will appreciate.
So, anyone who is not afraid of cold and wants to feel what a real winter is like should definitely add Finland to their winter vacation plans. It's definitely one of the most beautiful countries to visit during winter!
#2 For a picture-perfect winter: Norway
Another country to visit for picture-perfect winter views is Norway. Sure, it is not an option for people who do not like the cold. The average temperature in January is 29°F (roughly -2°C), but it can drop much lower sometimes. Also, to say that winters are not particularly sunny in Norway would be an understatement.
But the views travelers get there are so worth it. Norway has it all. Oslo and Bergen are perfect for sightseeing and going out. A trip to fjords is a unique experience that any nature lover should add to their bucket list.
While Norway is a great vacation destination during any season, winter Norway is the most authentic Norway for sure. And tickets and hotels are cheaper, which is a major benefit, seeing as Norway is not exactly affordable.
#3 For winter sports: Austria
Another of the best countries to visit during winter is Austria. Active travelers' winter vacation of choice is somewhere where they can ski and snowboard. Austria is a popular choice, and rightly so. There are countless winter sports destinations in Austria.
Some of the best ones are Kitzbühel, Vorarlberg, and the Ski Juwel area. All of them have outstanding ski resorts and hotels full of like-minded winter sports lovers.
Everyone who wants to add a little culture and architectural delight to a sports-centered vacation should also visit Austria's beautiful capital, Vienna. It is home to such gems as St. Stephen's Cathedral, Belvedere Palace, the Vienna State Opera House, and many more. Consider adding a couple of days in Vienna to the trip to Austria's ski resort.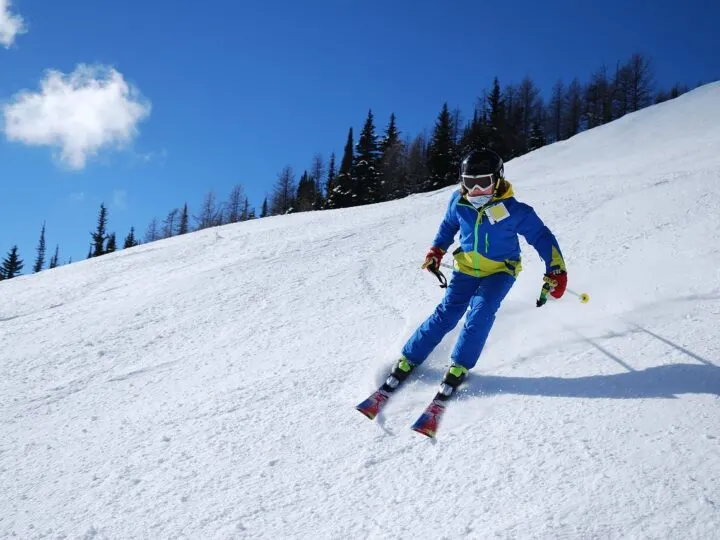 #4 For winter sports: Switzerland
Switzerland is another of the best countries to visit during winter especially for everyone who likes winter sports. Its ski resorts are smaller and usually less crowded than Austria's ones, but they are equally great. There are also a lot of them to choose from, and they cater to any taste.
For example, St. Moritz is a glamorous resort that many celebrities frequent. Being the highest one in the Alps, Zermatt is ideal for true winter sports pros, but it is also very family-friendly. Engelberg-Titlis attracts beginners, and it also has breathtaking views. No matter your preferences, Switzerland has something to offer in terms of winter sports.
#5 To get away from the cold: Thailand
But some people are not looking for snow when choosing a winter vacation destination. They are tired of seeing it back at home (or dislike the cold in general) and just want to spend time on the beach in the middle of January. Thailand should be their country of choice.
It is not warm everywhere in Thailand during the winter, but some islands and seaside destinations have perfect weather for a traditional beach vacation. With great views and top-level service, Phuket is a very popular choice, but it can get crowded. With their white sand beaches, Koh Samui and Koh Lanta are worthy alternatives.
As the capital and most populous city of Thailand, Bangkok offers all sorts of wonderful experiences. Spend some visiting popular sites such as The Grand Palace Chatuchak, and the Weekend Market, then enjoy shopping at the many stores, eating at some of the best restaurants in the country, and enjoying coffee at some of the interesting coffee shops in Bangkok.
#6 To get away from the cold: Seychelles
While Thailand is an amazing (and surprisingly affordable) destination, most beach vacation lovers have already visited it. Seychelles has a lot to offer as well. The average temperature in the winter is 81°F (about 27°C), and it does not deviate too much from this number. The water is also warm and crystal-clear, making it a favorite on our list of countries to visit during winter.
Some of the best resorts in Seychelles are those on Mahe island and Praslin island. Both are very popular among tourists from all over the world. But they never get too crowded because, unlike Thailand, Seychelles is a bit pricey. Sure, backpackers can still find deals, but travelers who appreciate comfort should be ready to splash out.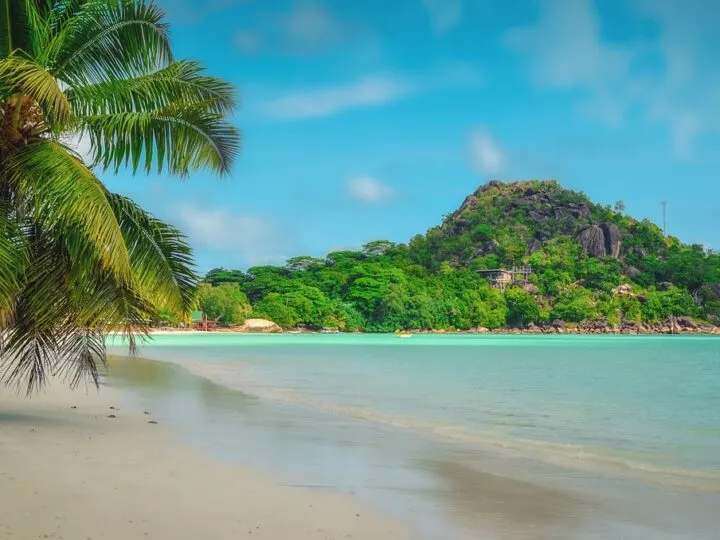 #7 For the most cinematic vacation ever: New York City
Finally, everyone who wants to feel the Christmas spirit without leaving the country should head straight to New York. Some of the best-known and adored holiday movies are set there. Think When Harry Met Sally, Home Alone 2: Lost in New York, New Year's Eve, and the likes.
It is a truly unforgettable experience to visit the same places that movie characters visited and look at the same Christmas lights they did. And, obviously, ice skating in Central Park is a must. New York's weather might not be delightful in December and January (unless it snows), but it cannot spoil the overall magic.
So, where to go for a winter vacation?
Which of these countries to visit during winter depends on travelers' preferences. Those looking for a traditional cold winter with snow should visit Finland or Norway. Austria and Switzerland are great for winter sports lovers. People looking to get away from the cold and enjoy the beach will appreciate Thailand and Seychelles. Finally, the number one choice for all cinephiles is definitely New York City.