Bathrooms – we all have them!
And yours should be a haven of relaxation, a space for bubble baths and downtime. If you're a parent, sometimes the bathroom is the only place in the house you can get any peace! So it should be a pleasant, well-decorated space with a calming ambience.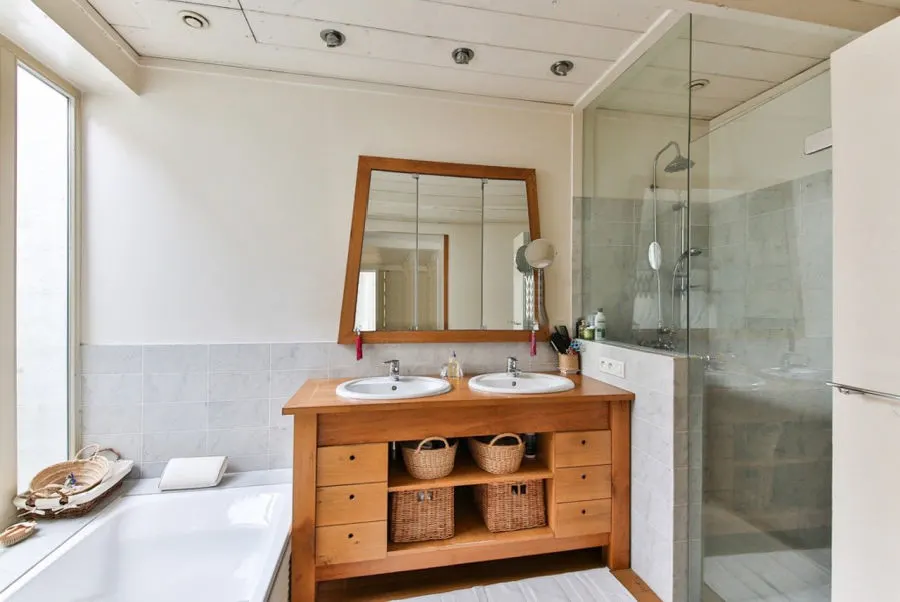 When it comes to DIY, chances are you're not going to attempt to install your own suite unless you happened to be an experienced plumber yourself. But there are a few simple tweaks you can add that will transform your bathroom into a soothing space with little effort – these are just three of the easiest DIY bathroom ideas that can make a fabulous impact on your lav!
1. Fresh as a Daisy
No one wants a bathroom full of funky smells, and there are plenty of simple DIY bathroom ideas you can do to protect it from the unpleasant lingering of natural odors.
Candles are always useful to have around, but for those who don't like the idea of leaving a flame unattended, battery-operated air fresheners are another sure-fire way to make sure your bathroom smells nice at all times. Yankee Candle also recommends a reed diffuser for this same purpose.
And a vase of flowers is yet another simple way to add a fresh scent as well as a little class in your powder room.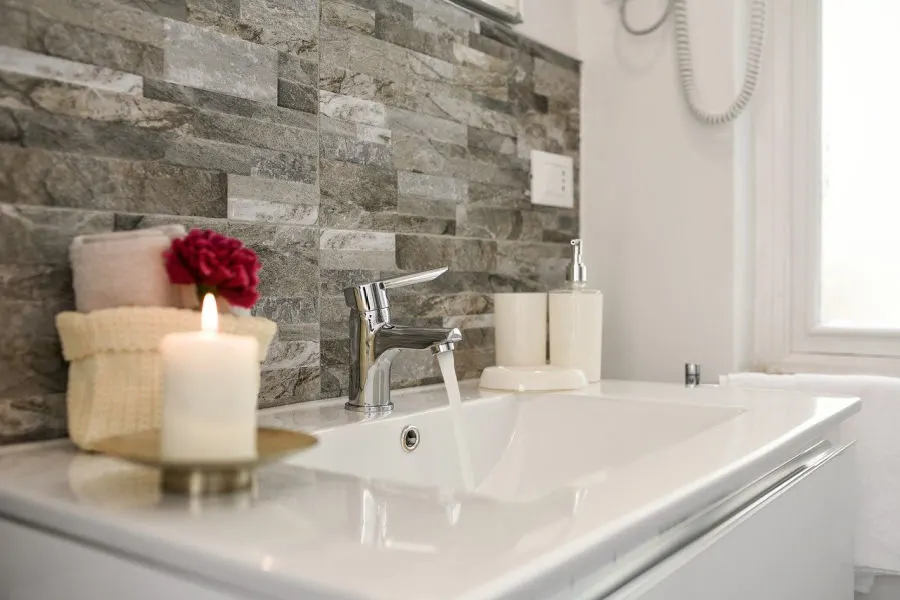 2. Shut the Door!
Another simple, yet effective DIY bathroom idea is to change the door. Doors are something that most of us don't even think about – much less, replacing them.
But they can make a significant impact on the ambience of any room, pulling together the rest of your décor and adding a cosy, classic aura or a dash of sleek modernity in an instant.
Oh, and don't forget the hardware like the lock and hinges, of course! These are another easy DIY bathroom idea that can add color and style while pulling the room together.
3. DIY Bathroom Ideas: Add Some Flair!
Some homeowners prefer a simple, minimalistic approach to their interior design, whilst others like their spaces to artfully reflect the chaos of their family home.
But in spite of the vast array of available styles, it may not come as a surprise that most decorators are pretty sparing when it comes to their bathrooms. This can give the room a clean, modern feel, but it can also make it feel uninspired, stark and plain.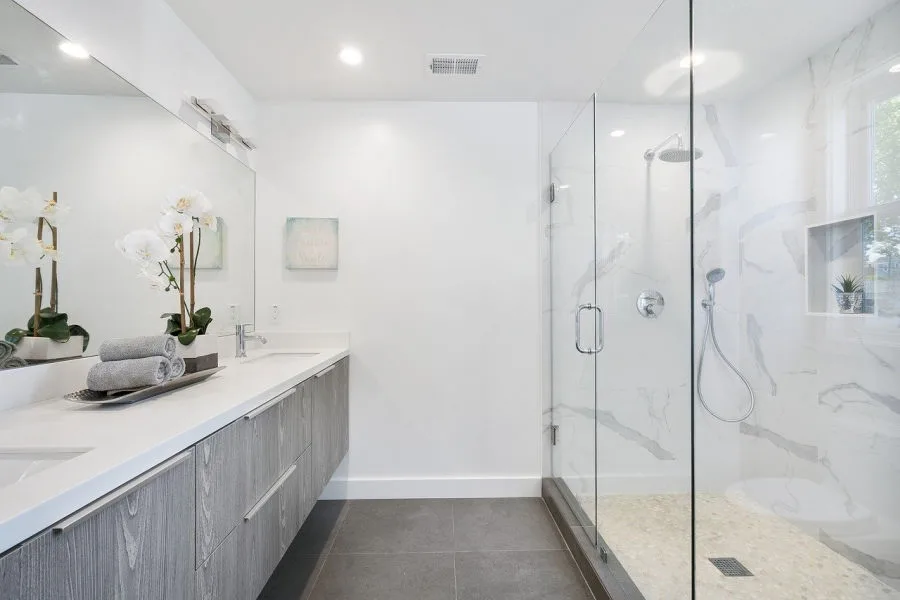 It's not too difficult to add a little imagination into your bathroom décor, and there's no need to go OTT. A single feature wall is a simple yet eye-catching addition to any room, whilst wall hangings such as pictures and photographs are great for adding a little character into the space.
Alternatively, small ornaments such as houseplants will breathe a little life into your bathroom, and for that special je ne sais quoi, carefully selected towels and luxurious soaps will add to the overall experience of the room.
Follow these three DIY bathroom ideas to spruce up your bathroom and inspire your decorative skills.
What are your must-haves for a beautiful bathroom? Let us know in the comments below!