Get your floors bona fide clean with these 3 simple tips for cleaning laminate floors and Bona Stone, Tile & Laminate Floor Cleaner. Together with the Bona Premium Spray Mop, your laminate, stone and tile floors will shine!
Before moving into our new-to-us house, one of the first things we did was pull up the old, ugly carpets. While I wanted to lay down gorgeous hard flooring (think bamboo!), the cost was way above our budget. So we laid laminate instead. At first I didn't think I'd like it, but now I do. In fact, I actually love the way they look!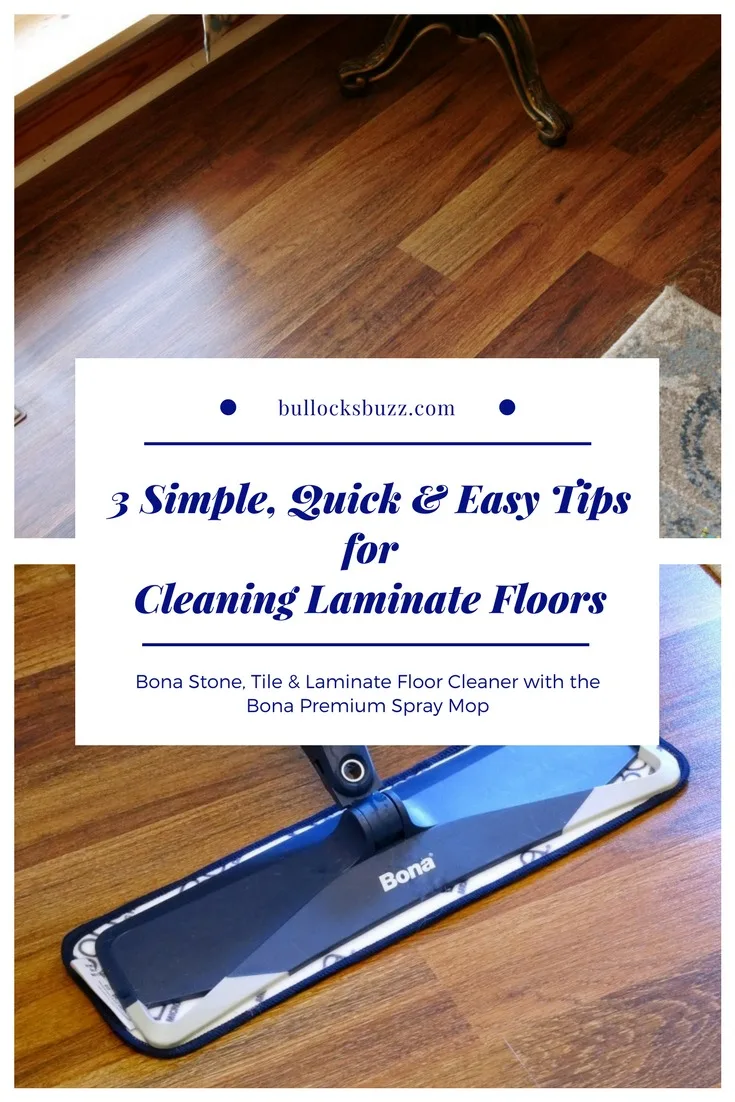 Part of loving your floors is taking care of them. And that, unfortunately, means cleaning them. I'll be the first to admit that cleaning is not my favorite thing to do – not even Spring Cleaning. In fact, the only kind of cleaning I actually like is easy cleaning. Especially when it comes to mopping laminate floors!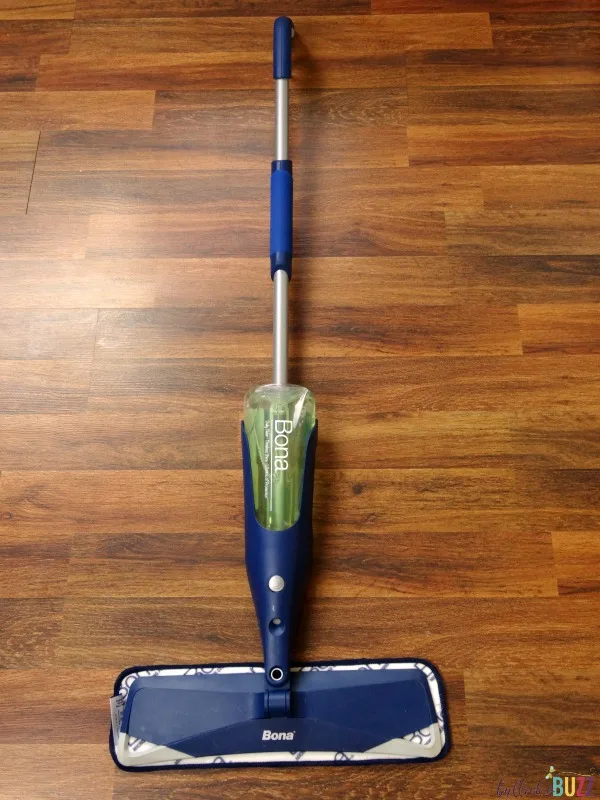 So if you, like me, want your floors to be sparkling clean, but don't enjoy mopping, check out these 3 simple tips for Spring cleaning laminate floors that will help you quickly and effectively clean your floors.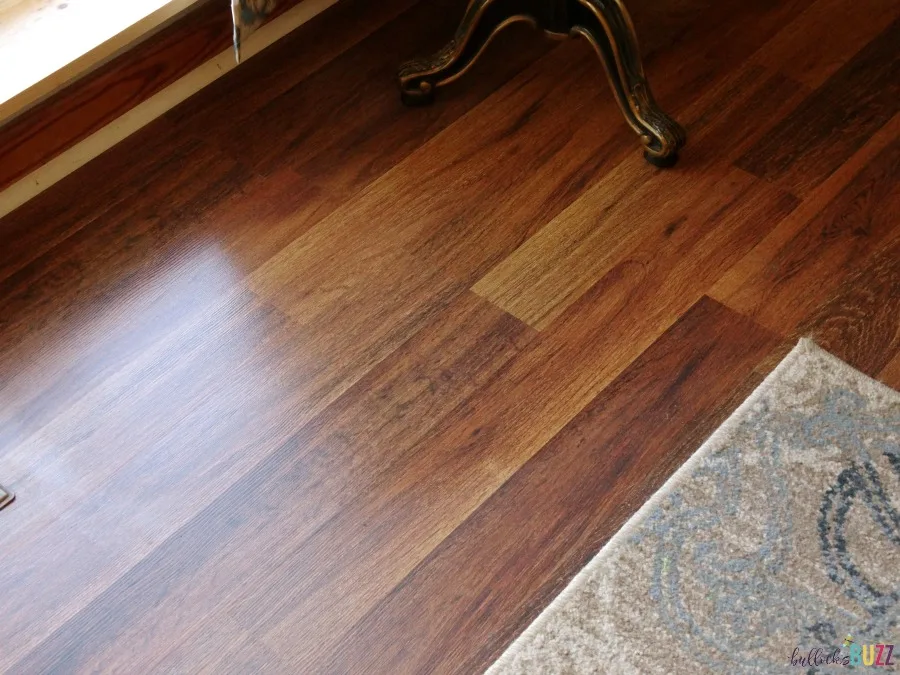 3 Tips for Spring Cleaning Your Laminate, Stone, Tile and Luxury Vinyl Floors
Sweep the floor first
This one is a no-brainer. Nothing is worse than mopping your floor and leaving wet blobs of dust, dirt and pet hair behind. Therefore, before I mop, I always sweep.
Vacuum
It doesn't matter how many times I sweep, there are bound to be a few crumbs and several cat hairs lingering around. Therefore, my second hack is to vacuum the floor. Before starting, remember to make sure your vacuum is on tile mode (as opposed to carpet) so the beater bar is raised. And be sure you get in the corners, under the fridge and under the bottoms of the cabinets!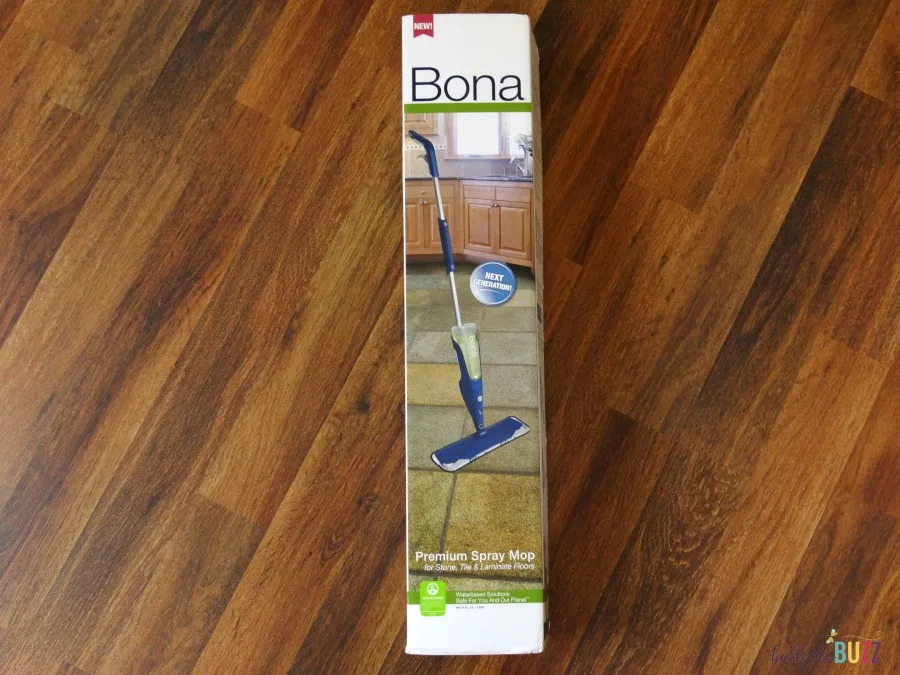 Mop with the Right Tools
When it comes to mopping, using the right tools makes all the difference. I used to use one of those old sponge mops and a bucket of water with a cleaner mixed in. That was a pain – literally. Dragging a bucket of yucky water around hoping you don't slosh it all over your newly mopped floor does wonders for your lower back. And the mop! All that rinsing and squeezing – ugh! Plus the cleaner I used always left my laminate dull and waxy looking. It was past time for 'out with the old and in with the new'.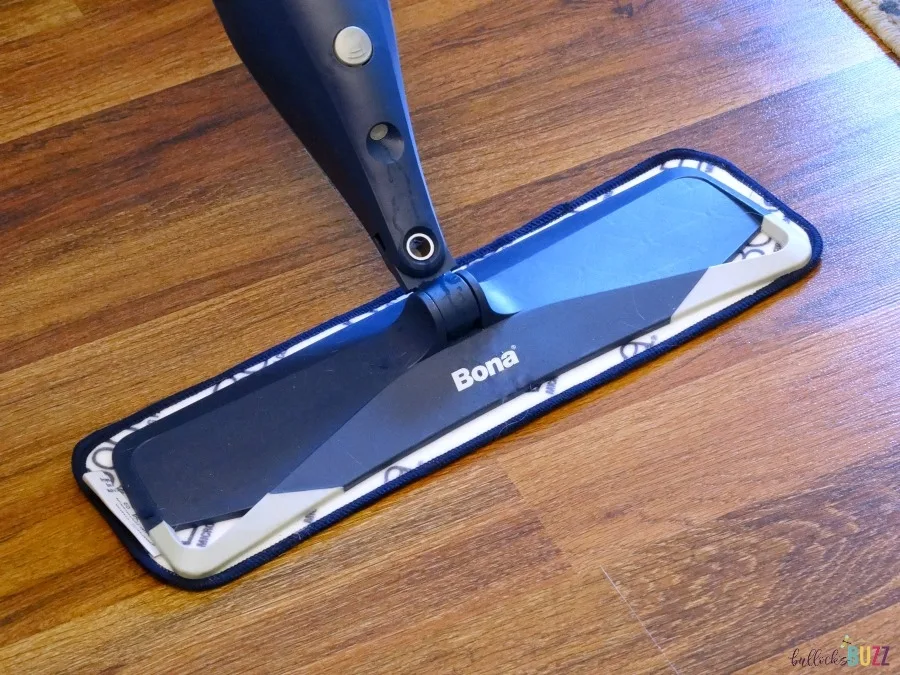 Enter the new-to-me Bona Stone, Tile & Laminate Floor Cleaner and the Bona Premium Spray Mop. They make cleaning your hard surface floors a breeze! Simply spray and mop. There's no mixing involved. And no need for a bucket full of water.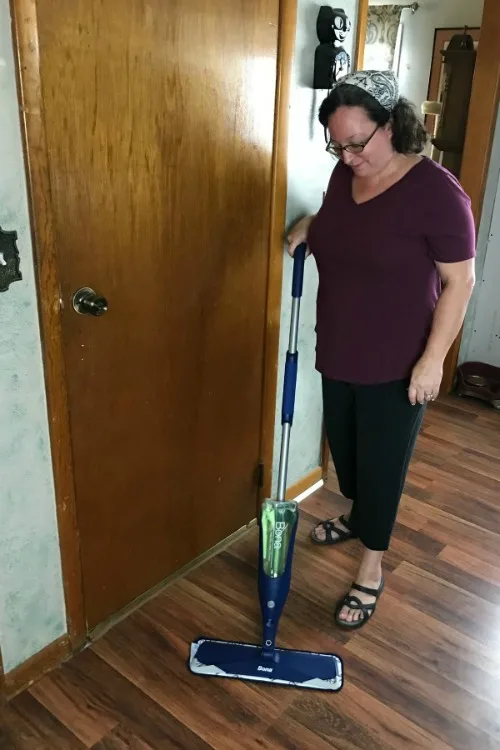 Plus, since the cleaner is quick-drying, there's no blocking off the room while you wait for your floors to dry. Best of all, the residue-free solution won't leave a dulling, waxy film.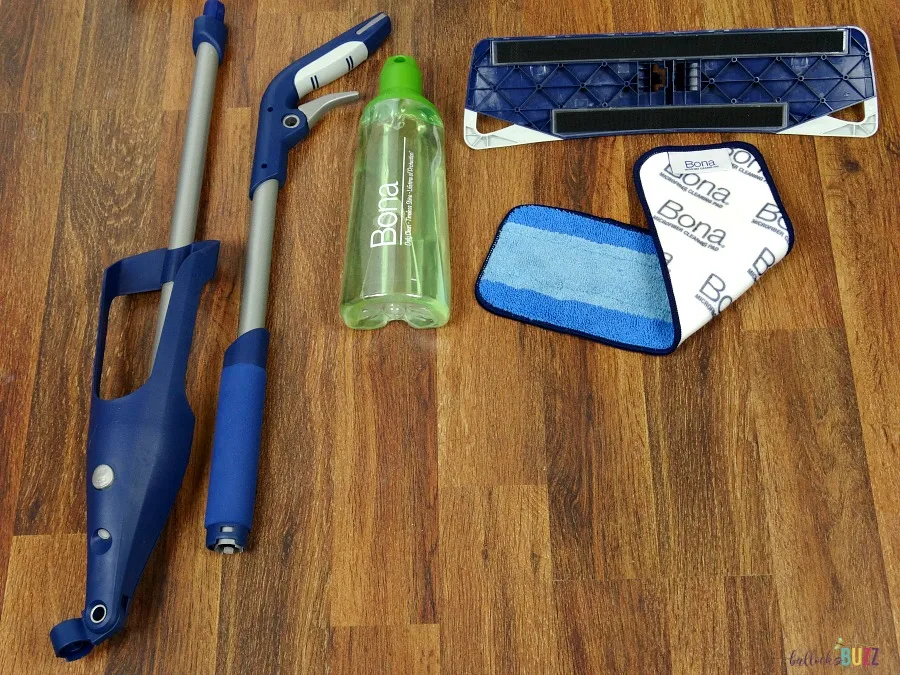 The ingenious Bona Premium Spray Mop comes with everything you need right in the box. Including a machine-washable Microfiber Deep Clean Pad, and rubberized bumpers to protect baseboards and furniture.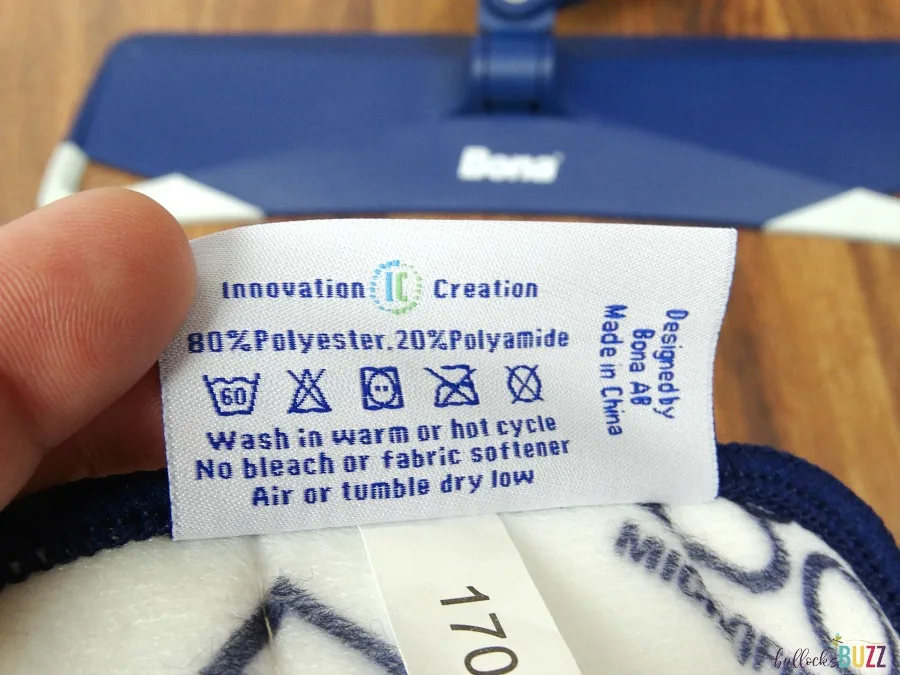 Plus it even comes with full-size ready-to-use Bona Stone, Tile & Laminate Floor Cleaner.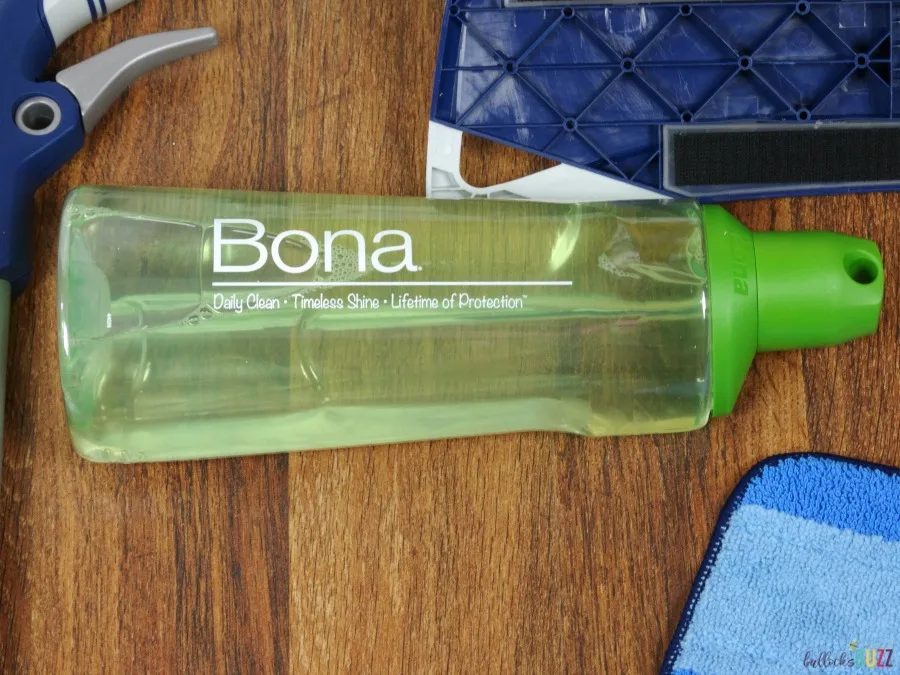 It took me maybe 3 minutes to put the mop together and get busy. My floors were sparkling clean in no time! And I actually didn't mind doing it! Heck, even the husband wanted to give it a try.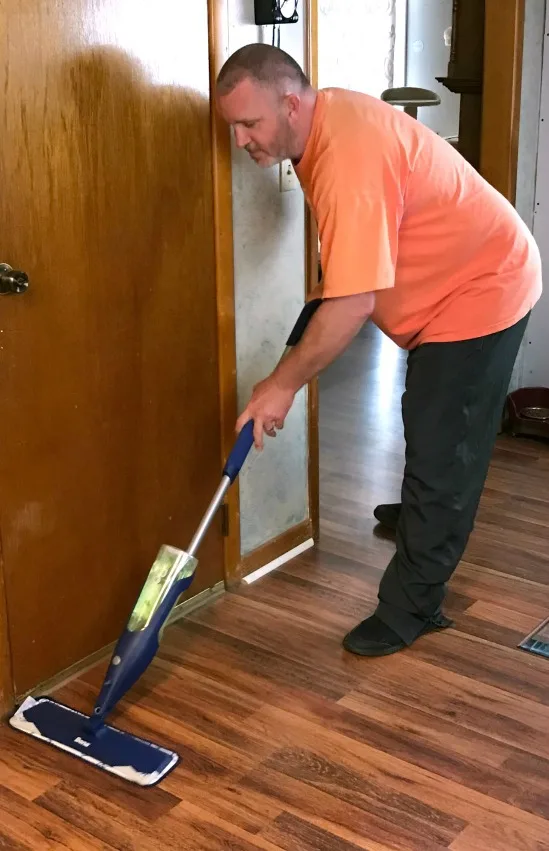 About Bona Stone, Tile & Laminate Floor Cleaner
Bona Stone, Tile & Laminate Floor Cleaner makes it easy to love – and clean – your hard surface floors. The specially designed degreasing formula quickly, easily, and effectively removes dust, dirt and grime from hard surface floors, leaving them clean and beautiful.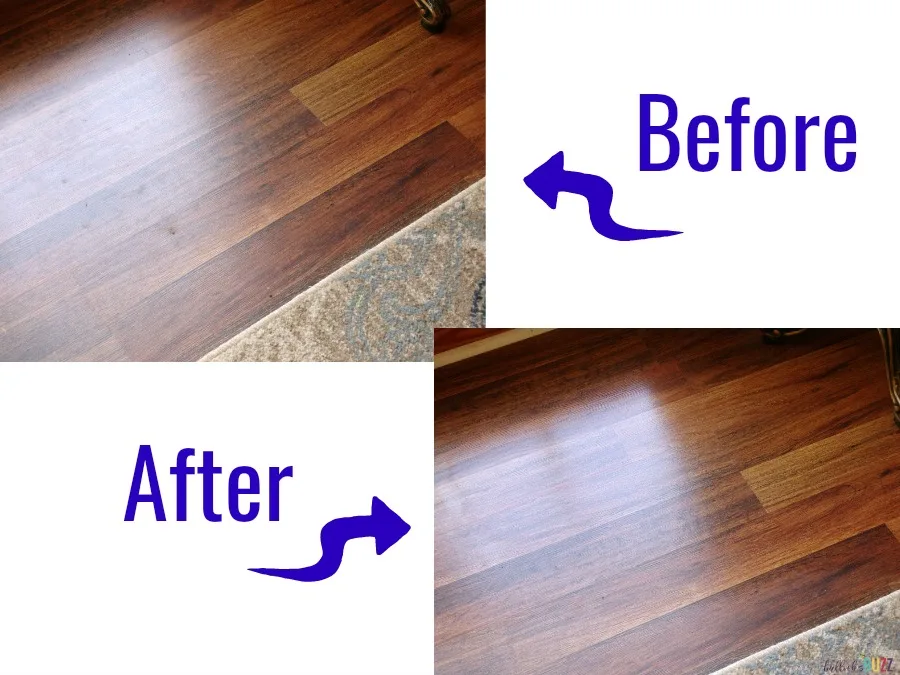 There is no leftover dulling buildup. Plus its GREENGUARD GOLD certification confirms that it's safe for use in your home and around your family – including your pets.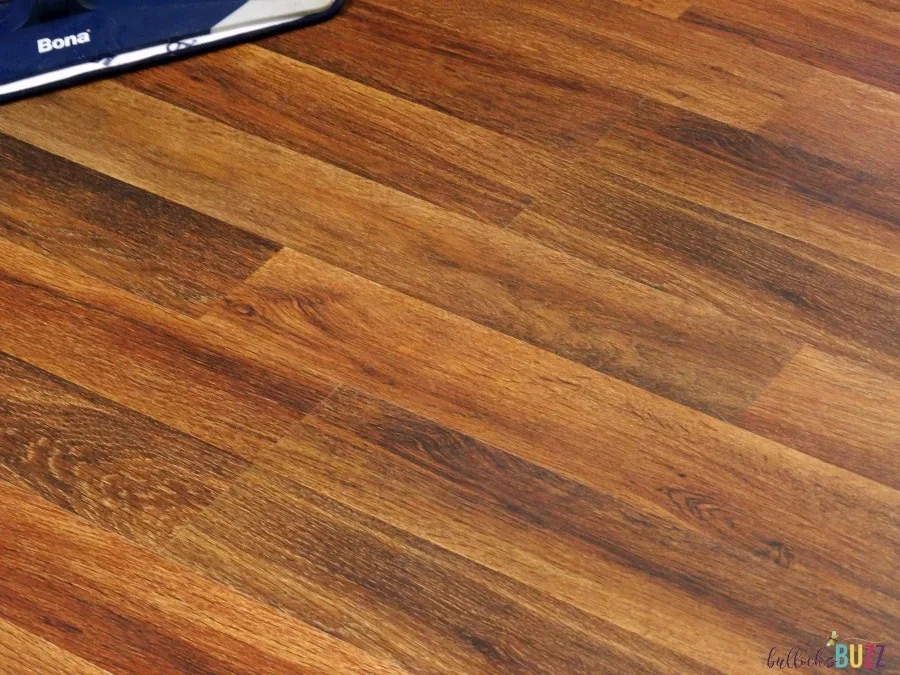 Bona Stone, Tile & Laminate Cleaner is safe and effective for use on hard surface floors including linoleum, stone, terrazzo, vinyl, sealed porous marble, laminate and no-wax sealed tile (ceramic, Mexican Saltillo, quarry). You can find it in the cleaning aisle at your favorite store.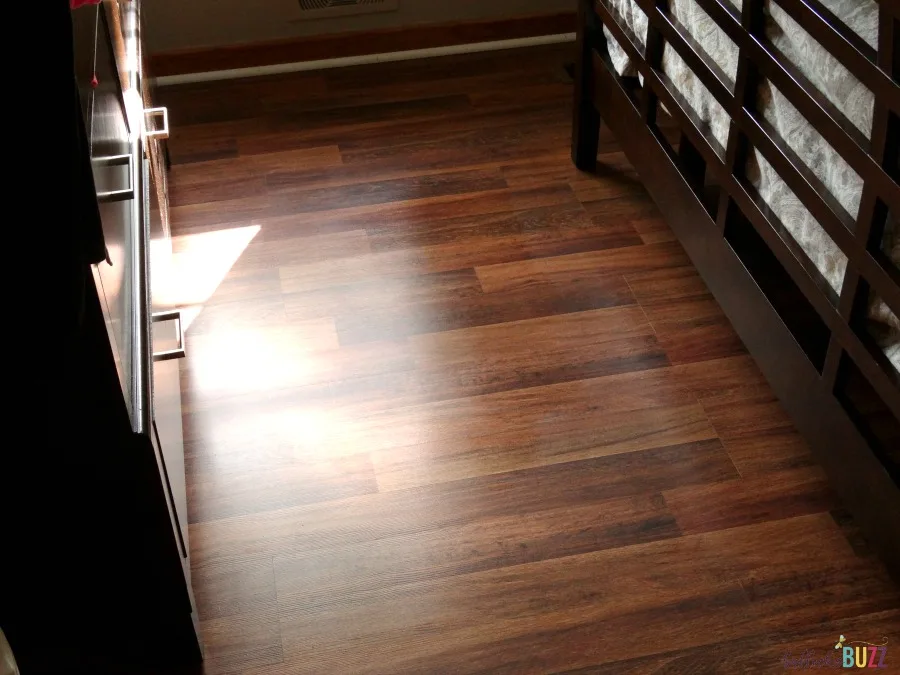 And be sure to visit the BonaFide Fanatics page on the Bona website where you can sign up for their newsletter for a chance to receive coupons and seasonal offerings!
What are some of your favorite simple spring cleaning tips and hacks?