Video invitations are much more popular today than ever before. There are a plethora of features and options to choose from, but the one thing that remains unchanged is that you need a smartphone or webcam to make one. Video invitations make your event more personal and put your guests right in the middle of it — as long as they've got a screen in front of them!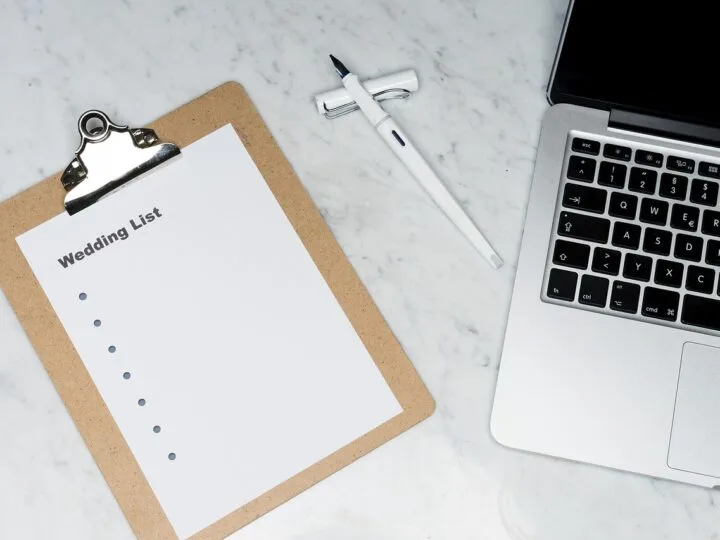 One of the benefits of this type of invitation is that you can include a personalized message for your guests, as well as important information about your event without having to rely on physical invites or sending emails with attachments.
Here are three tips for easily creating DIY video invitations!
1. Create a Script
When creating video invitations, it is not necessary to write a novel. It is enough to have a basic outline of what you want to say and then add some personality and humor by using your voice, as well as facial expressions.
An effective script will have the basic information that you need to convey along with personal information that your guests will enjoy hearing. It will also prevent you from getting distracted.
A good script for video invitations should have the following:
Give your guests a reason as to why you are inviting them with something funny.
For example, "I just thought I would invite all of you because we never do anything together, and ever since I was little, I've always wanted to be the flower girl at a huge wedding and it is about time that happens."
Make sure you give your guests enough information about the location so that they can easily find it when they get there. Also, if there is a specific area that they need to go to once they arrive, make sure that you mention that as well. For example, "The ceremony will take place on the lawn starting 3 pm. Please find the entrance on the main road and then stay in the designated area."
Provide all your guests with registration information.
Make sure that you tell your guests how important they are in making your event a success. Make sure to tell them what their presence means to you.
Most people don't include this in their scripts, but it is nice to say goodbye at the end of your video invitations.
2. Be Organized
Make sure you have all the camera equipment you will need before you actually start filming your video invitations. Don't wait till the last minute to collect your gear because then you might not be able to get it all together. If you don't keep yourself organized, it is likely that the video will not turn out as well as you wanted it to be.
A good idea is to have a list of things that you want to say in front of you and then cross them off as they are being said. This will allow you to stay on task and keep your video at the right length without getting distracted by how long it is getting. It is also a good idea to set a timer before recording so that you can see how long it's getting.
There are several video invitation maker tools that allow you to make such videos. However, remember to not get carried away and to stick to the basics. The video invitation maker tools will not only ensure that your video is easier to create, but also that your guests can engage with it better through the use of animations and transitions.
It is also a good idea to use video editing software in order to edit the video and make it more personalized. This can be done prior to uploading it on the Internet or you can hire someone to put in your custom text and voice messages for you.
3. Create a Personal Message
When inviting your guests, be sure to put a personal touch that highlights your personality. Don't be afraid to get creative and use props, costumes, and even music to your advantage. It is also a good idea to do something fun and goofy. This will surely get your guests' attention!
This is a great way of getting people involved. You can have your friends and family record their own messages that they can later edit into the video that you are creating. In this manner, your video will be much more interactive and interesting for all of your guests. Have fun with it! Create something memorable for your event!
Another great idea is to have a short recap at the end. This will allow your guests to remember everything, from the proposed menu to the theme you will be having on the special day.
A personal message in your video invitations can consist of a general explanation as to why you are inviting them to your wedding. For example, "We feel that getting married is one of the most important things that we can do in life, so we would like all of our friends and family members to come and celebrate with us on our big day. We hope you can make it!"
Or "Please know that we are having an open house for all of our friends and family and that this is not a sit-down event. Please feel free to mingle, talk with other guests and even share your own stories about us growing up."
A lot of online invitation makers provide templates so that everything can be done quickly and easily. Such online invitation makers also allow you to personalize your video invitations by adding in a slide with a picture of you and your significant other or perhaps a picture of the two of you together.
You can also make a slide that says, "Save the Date!" or "This is not an RSVP." It is all about you making it unique for your guests so that they will have something to remember for years to come.
The 3 tips above should help make creating video invitations easy and fun! Make sure to check out some video invitation templates as well as videos that have been uploaded on the Internet if you need more inspiration.