Is there a member in your family who loves to sew or make quilts? If you are looking to give that person a gift for their birthday or an upcoming holiday, give them something that relates to quilting or sewing that they will find useful. Luckily, there are many items that you can find that would be great to give them as a gift. In fact, here are five affordable gift ideas for a quilter or sewer to consider.
You can also check Quilter's Review for many more gift ideas.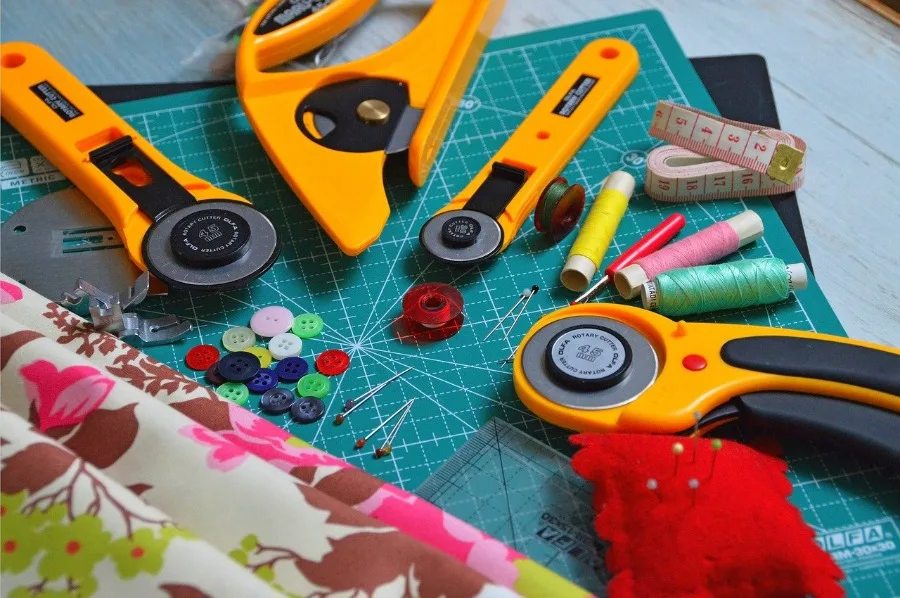 1. Fabric cutter
Quilters and sewers do a lot of fabric cutting. While a pair of scissors or rotary comes in handy, a fabric cutting machine does the task much faster. And what quilter or sewer wouldn't love a gift that reduces the time they use to cut fabric by 90%?! In addition, a fabric cutter is portable and therefore can be used from anywhere, whether it be in class or when traveling.
2. Fabric estimating calculator
Another great gift idea for a quilter or sewer is a fabric estimating calculator. When quilting or sewing, you need to be able to calculate how much fabric is required. This is a task that can be time-consuming, mind-boggling and tedious.
However, a fabric estimating calculator can do the task within seconds. It can also be used to perform reverse calculations for a piece of fabric, to help figure out how many pieces can be obtained. Plus, it can calculate the total yards required, for batting, binding, drop and backing.
Any seamstress or quilter will appreciate this gift since it makes their work much easier!
3. PVC Cutting Mat
Another of our great gift ideas for a quilter or sewer is a PVC cutting mat. Since sewers and quilters cut a lot of fabric, they can often leave scratches and marks on their table. Placing a PVC cutting mat on the table is a great way to prevent that.
What's more, the cutting mat is self-healing. Plus, it has cutting guides and marks to guide the sewer or quilter when cutting fabrics. In addition, it also has a ½ inch grid, 1/8 inch marks, diagonal lines, and even 60 and 45-degree guides.
4. A travel case
Yet another great gift idea for a quilter or sewer is a travel case. Many sewers or quilters want to travel with their sewing items, and there is no better way to do so than with a travel case.
A good travel case should be made using durable fabric and have enough space and inner storage options for all the tools a quilter or sewer needs. They will truly cherish the convenience of traveling with their sewing or quilting items in style.
5. Rotary cutting set
Last, but not least on a list of affordable gift ideas for a quilter or sewer is a rotary cutting set. A rotary set consists of a rotary blade, a roller and a mat. A rotary cutter makes it easy to cut fabric precisely and it works better than a pair of scissors. It can cut layers of fabric simultaneously and can even cut curves with precision. When combined with a roller and a mat, it is an amazing gift to a sewer or quilter!
Final Thoughts on Gift ideas for a Quilter or Sewer
Quilters and sewers make their items either for comfort and warmth or as an expression of art. These gift ideas for a quilter or sewer will enable them to continue doing the art that they love! And if you can't pick one, why not get them all and create a quilter or sewer's gift basket instead. This is sure to put a smile on their face!