Hosting guests is always fun and exciting, but the age-old question of what to cook will always come into play. Serving up a delicious, hearty meal that leaves all your guests feeling full and satisfied is the aim of the game, but if you're hosting regularly, you might start to run out of dinner party food ideas.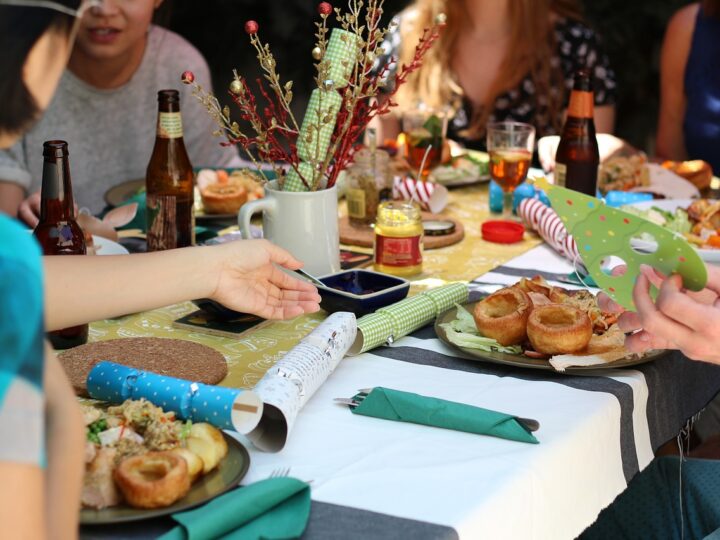 Luckily, there are a few staples that are almost assured to be a crowd-pleaser. Try out one of these six meals at your next event, customize it to your needs and watch your guests smiling at their dinner plates.
Sticky BBQ Ribs
In most instances, any type of rich, flavorful meat is a fan favorite. Sticky BBQ ribs can be done in so many ways, adjusted to so many different tastes and served with a myriad of different sides.
Cook up some sticky BBQ ribs and make the meal extra special by using wagyu short ribs which will improve the flavor and make them extra juicy. Keep in mind that when it comes to meat dishes whether as dinner party food or for your family's dinner, the quality of your cut will make all the difference if you're aiming to impress.
Hearty Baked Pastas
Who doesn't love a good pasta? Creamy, comforting, decadent… Pasta hits every spot and a baked pasta dish puts the cherry on the cake with its simplicity and added cheesiness. It's the perfect dinner party food!
Baked pastas come in so many different forms that you just know there's something for any type of guest list. Try a spinach and ricotta cannelloni for a simple but delicious vegetarian option, or a hearty, meaty lasagne for something more traditional and homey. For something extra special, making the pasta from scratch is time-consuming but worth the effort.
Build-Your-Own Tacos
If you're looking for a fun type of dinner party food to give your dinner party an added buzz, try a build-your-own taco stand in the comfort of your home. Set out a selection of fillings and a pile of soft shell and hard-shell tacos and let your guests run wild.
You can choose from loads of different filling combinations for your tacos, and there are plenty of taco recipes online to inspire you.
Creamy Casseroles
If you're in a pinch, a quick and easy dinner party food that just about anybody can pull off is a casserole. These are hearty, comforting and often quite healthy dinner options packed with veggies, protein and good carbs, all brought together with some delicious sauce.
Your casseroles don't have to be boring either – you can find fancy casserole recipes to impress just about anyone, and they'll still come together in no time.
Elegant Seafood Dishes
Planning out and offering your guests a really special meal for an occasion, or just because you can, is a wonderful gesture. Spoiling the people you love with beautiful food is a great way to show care, and show off your skills in the kitchen.
An outstanding way to do this is with seafood, since seafood dishes just have something sophisticated about them. Seared salmon, a muscle bisk or even a simple prawn curry always feel special and just a little bit fancy.