As the holiday season approaches and you've curated the perfect menu, festively decked the halls, and neatly wrapped the presents, the question of how to make the most of the season arises. Beyond the feasting and the heartwarming reunions that are trademarks of the season, there is also the need for Christmas activities to keep everyone entertained.
From the excitement of sporting events that bring people together to the warmth of selfless gestures that show the true spirit of Christmas, the options are as diverse as they are captivating. So join us as I share some fun and festive Christmas activities the whole family can enjoy!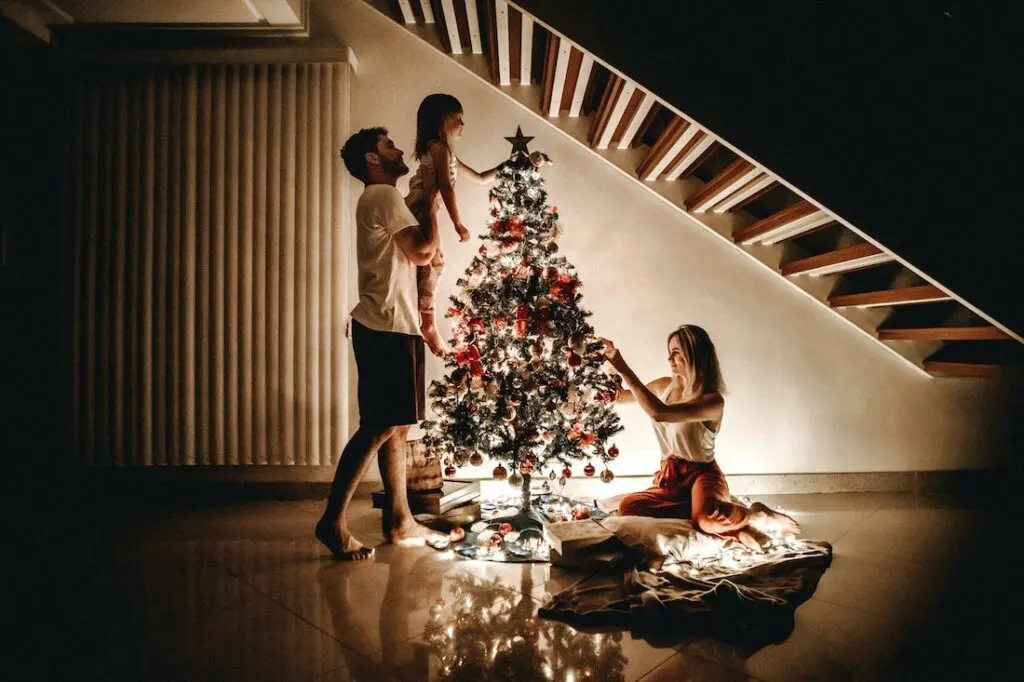 Celebrate with a Sports Match
For many people around the world, one Christmas tradition involves eating delicious game-day food while watching a spirited sports match. Whether you're interest lies in soccer or you have a passion for basketball, securing tickets to a big sporting event during the festive season is a brilliant option.
During the holiday season, sports events feel a bit different. The camaraderie, melodious chants, and jubilant celebrations that characterize Christmas sports events make them unique, fun, and one of the most enjoyable Christmas activities to partake in.
Do a Good Deed Together
Engaging in charitable Christmas activities together as a family or with friends not only brings a sense of fulfillment but also embraces the true spirit of the season. With people everywhere needing your help and support, volunteering at a local soup kitchen or handing out food at a nearby food bank can brighten lives and enrich the holiday experience for everyone involved.
Catch your dinner fishing
After consuming roast and turkey, it's not uncommon for people to want to have a break from traditional meats and enjoy something a little bit different. Inspired by captivating shows like River Monsters and beloved games like Christmas Big Bass Bonanza, going fishing is a great activity to do.
Exploring the prime fishing spots in your area and finding out if you can take your catch home for dinner makes for an adventurous and enjoyable outing. You're sure to have a great time!
Explore a Christmas Market
Around the holiday season, Christmas markets are everywhere, each with its own unique offerings. While some may warrant ignoring, discovering a local holiday market or a renowned craft fair can lead to a memorable day out.
You might find additional presents for your loved ones or some unique decor for your home. Plus there are almost always delectable Christmas-themed delicacies to treat your tastebuds! The festive ambiance that envelops these markets makes this experience another of the top Christmas activities for people to enjoy.
Strap on Some Skates
Although mastering ice skating can involve a few tumbles, the thrill of gliding across the ice is undeniable. Heading to your local ice rink is one of the more popular Christmas activities, as people from all walks of life love to indulge in this timeless tradition.
While it might take practice to master gliding with grace, the sense of accomplishment is unmatched. Moreover, it might even provide a few comical moments should an overconfident family member or friend take a comical stumble.
Final Thoughts
From the thrill of cheering for your team to the heartfelt satisfaction of spreading kindness each of these Christmas activities offers a delightful experience. Whether you're seeking adventure, connection, or simple pleasures, the array of choices ensures that your Christmas season will be one to remember.
Happy holidays and may your season be filled with the warmth of love, the sparkle of laughter, and the beauty of shared moments.