Do you want to buy earrings but are overwhelmed with the many options? Are you unsure about how to choose the best earrings for you?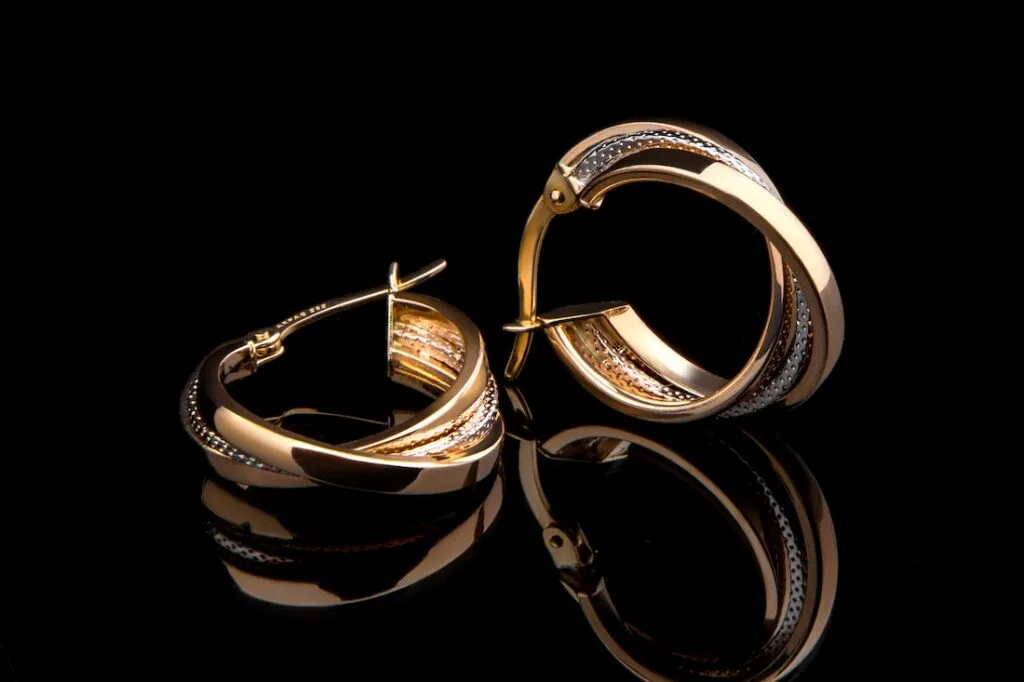 Earrings are a timeless accessory that instantly elevates your look and expresses your style. Whether you're searching for everyday studs, elegant drops for a formal event, or trendy hoops for a casual outing, finding the perfect pair requires a lot of consideration, see reviews here.
From face shape and personal style to occasion and comfort, this guide will walk you through the key aspects to consider when choosing the best earrings for you.
Matching Earrings to Your Face Shape
One of the first things you need to consider when selecting the best earrings for you is your face shape. Different styles can enhance or balance your face shape.
Here are the most common facial shapes along with some tips on what type looks best.
Round Faces: Women with round faces should opt for angular or elongated earrings, such as dangles or drops, to add dimension and counteract the roundness.
Oval Faces: Most earring styles work well with oval faces, but you should avoid overly long or narrow designs that can disrupt balanced proportions.
Heart-Shaped Faces: If you have a heart-shaped face, choose earrings that shift the focus from your pointed chin to your eyes. Look for styles with sharp edges, like triangles or geometric patterns. These designs add definition to your distinct facial structure. Small circular earrings like studs also work by creating a balanced look. Avoid ones that dangle below your chin line, as they could emphasize the pointed chin instead of downplaying it.
Square Faces: If you have a square face, your strong jawline matches your wide forehead. To enhance this look, go for circular and loops to soften the sharp angles of your face. Avoid angular earrings, as they can make your face appear wider. Big hoops, especially those that go below your jawline, can also suit you well.
Long Faces: Choose studs, short dangling, pearls, and medium-sized hoop earrings. These styles will emphasize the width and suit your features. Avoid slim or long ones, as they won't balance out your face shape.
Understanding Your Personal Style
Earrings are an extension of your personal style. Before you start your search to find the best earrings for you, take a moment to define your fashion preferences. Are you drawn to classic, minimalist, bohemian, or edgy styles? Consider the colors, materials, and designs that resonate with you.
If you're a fan of statement pieces, go for bold designs that reflect your aesthetic. If your style is more understated, look for delicate studs or simple hoops that complement your daily attire effortlessly. If you prefer unique pieces, look for handcrafted earrings that are one of a kind.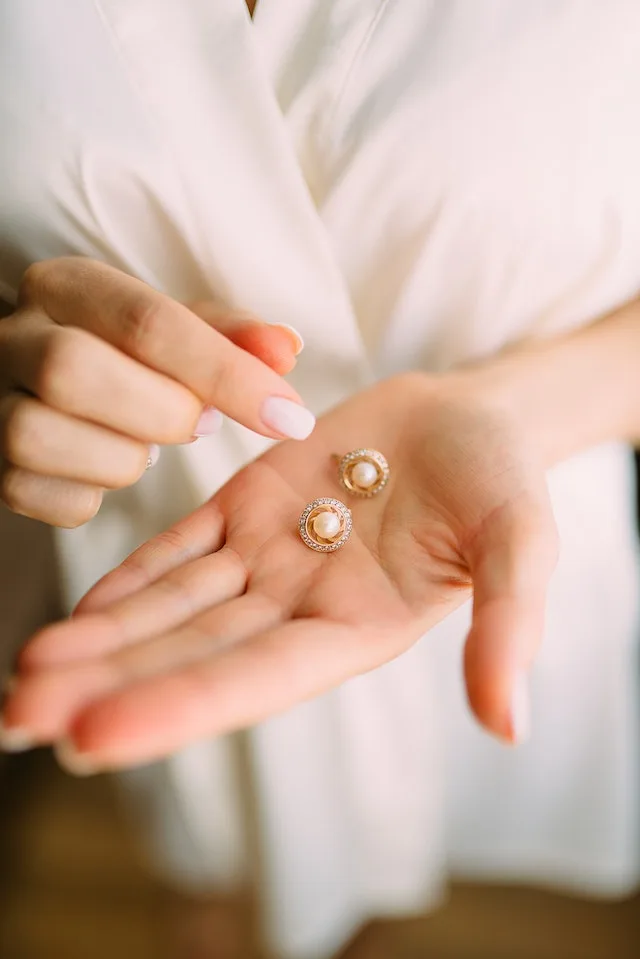 Considering the Occasion
When choosing the best earrings for you, you should also consider the event you're attending and what's appropriate. Some styles might look great but not be the best jewelry for the occasion. For example, bold statement earrings are cool for a night out but can be too much for a fancy dinner.
Here are a few examples that will help you match your earrings and the occasion.
Everyday Wear: Opt for versatile studs, small hoops, or simple dangles that suit your style and comfort for day-to-day activities.
Formal Events: Choose elegant chandelier styles drop earrings adorned with gemstones, or hoops with intricate detailing for sophisticated events.
Work Environment: Select understated studs, small hoops, or classic designs that enhance your professional appearance without being overly flashy.
Casual Outings: Experiment with various styles, from playful hoops to lightweight statement pieces, to add a touch of personality to your casual outfits.
Materials and Allergies
Considering the material of the jewelry is crucial, especially if you have sensitive ears or allergies. Opt for hypoallergenic options like surgical steel, titanium, or high-quality gold (14k or higher) to prevent irritation. You also should consider the durability and maintenance requirements of different materials, such as silver, gold, or costume jewelry.
Prioritizing Comfort
Comfort is paramount when looking to choose the best earrings for you. No matter how stunning they are, they aren't worth wearing if they do not feel good on your ears. Choose lightweight pieces to avoid discomfort during extended wear.
Also, ensure the earrings fit well and don't feel too tight or loose. Consider the type of earring closure. Screw-on backs offer extra security, while push-backs or lever-backs allow you to adjust their size.
Size and Length Matter
Size and length can impact your overall look and should be another consideration when you are trying to find the best earrings for you. Match the size of the earrings to your features. Oversized earrings can overwhelm a small face, while tiny studs might get lost on a larger face. Be mindful of the length of the dangle or drop pieces. Ensure they don't brush against your shoulders or neck uncomfortably.
Gemstones and Metals
If you're considering gemstone earrings, research the meanings and properties of different stones to select those that resonate with you. When it comes to metals, choose metals that complement your skin tone. Yellow gold suits warm undertones, while silver and white gold flatter cool undertones.
Versatility and Versatile Pairing
When looking for the best earrings for you, versatility is another consideration. Opt for ones that seamlessly transition from one setting to another: Versatile studs or hoops in classic designs can effortlessly go from day to night, minimizing the need for multiple pairs.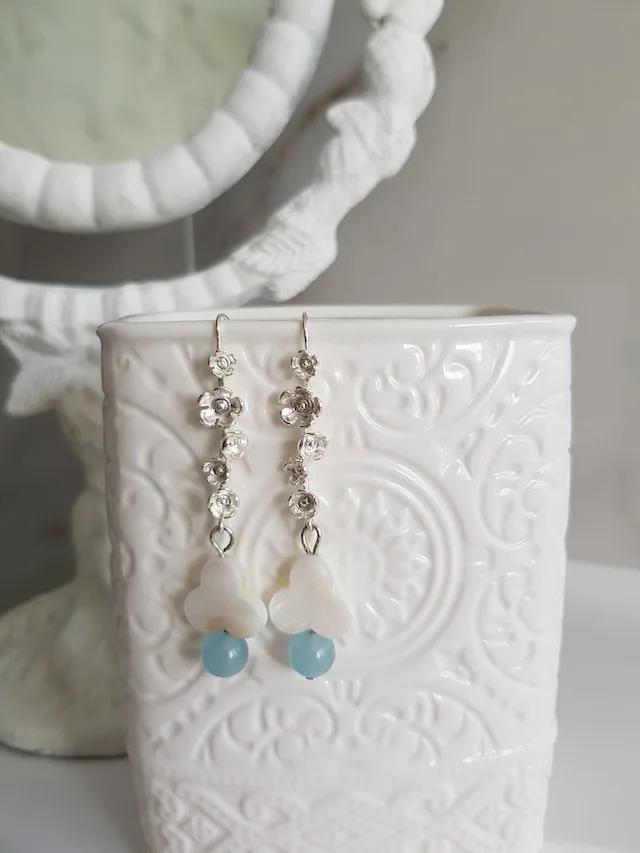 Setting a Budget
Define your budget before embarking on your hunt for the best earrings for you. Remember that quality often aligns with price, so invest in well-made earrings that promise durability and lasting beauty.
Trying Before Buying
Whenever possible, try earrings on before making a purchase. Trying them out allows you to gauge how they look and feel against your skin and outfits. If you're shopping online, review the retailer's return policy to ensure you can make returns or exchanges if needed.
Conclusion
Finding the best earrings for you involves thoughtful consideration of your style, face shape, occasion, comfort, and more. By exploring these factors, you will select earrings that enhance your appearance and resonate with your unique sense of self. Remember that the perfect pair of earrings makes you feel confident and beautiful whenever you wear them.