Thanksgiving is quickly approaching, and that means that we're also just a couple of weeks away from Black Friday. As we enter the gift-giving and holiday season, Black Friday continues to offer consumers some of the best deals on goods and services that are seen all year round. With that in mind, Black Friday is one of the best days of the year to get all that holiday gift shopping done and find some gifts to buy for your partner while saving money at the same time.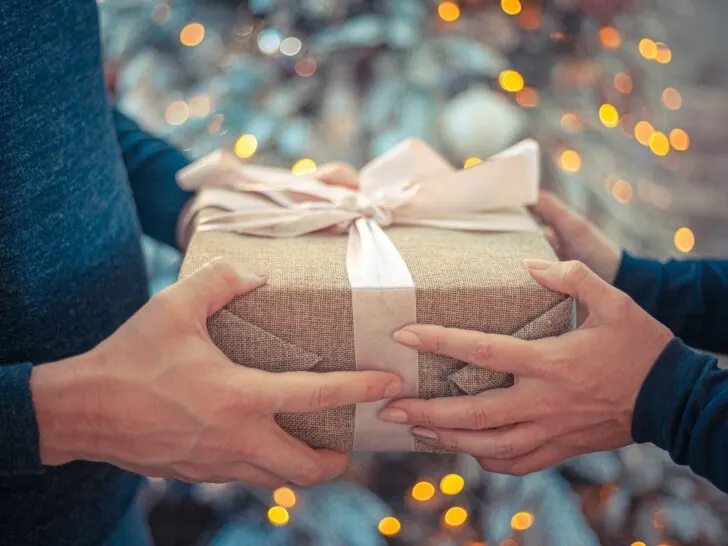 If you're starting to ask yourself what you should get your partner for the upcoming holidays, the following list contains a variety of gift ideas that speak to a wide spectrum of personalities and interests. Even better still, though, is that all of the following items will almost certainly see some significant price reduction during the Black Friday sales event.
Browse the gift suggestions below and see if one of the following doesn't resonate as one of the gifts to buy for your partner that would make him or her absolutely glow.
1. A New Piece of Jewelry
One of the best gifts to buy for your partner is jewelry. Jewelry is a classic choice for a holiday gift and is sure to put a brilliant smile on the face of your partner. Not only that, but jewelry offers you a wide variety of options. From diamond studded earrings to emerald necklaces and even hand-designed watches, there is a piece for just about every occasion, personality, and style.
There will be a lot of Black Friday jewelry sales this year, making it an excellent time to pick up an additional piece for your partner's collection without breaking the bank.
Jewelry has always been a staple romantic gift between lovers and partners, and it's hard to miss the mark with a thoughtful piece of jewelry that your partner can show off and add to their wardrobe.
After all, they do say that diamonds are forever for a reason.
2. A New Laptop or Tablet
Perhaps jewelry isn't the main priority for your partner, though, and they're much more in need of a tech update. If that's the case, you may want to focus your shopping efforts on something like a new laptop or tablet.
There are new advances in laptop and tablet technology being made each and every year, and this makes the longevity of any individual machine quite a bit lessened. In the tech industry, this is sometimes referred to as planned obsolescence.
Regardless of why your partner needs a new laptop or tablet, this could be one of the best gifts to buy for your partner this holiday season. Especially with the savings, you'll be able to realize during the Black Friday sales.
Whether it's for work, for art, or for gaming, a new laptop or tablet makes an amazing gift this holiday season.
3. The Gaming System They've Been Eyeing
Speaking of gaming, there are a couple of new gaming consoles out on the market that would make one of the greatest gifts to buy your partner. We are long past the days when gaming was male-centric, and it's about time!
With the breakdown in the supply chain that happened over the last couple of years, the newest gaming consoles have been relatively scarce. As such, Black Friday could be an excellent opportunity for you to surprise your partner with the gaming console they've been hunting for all year long.
4. Whiskey Advent Calendar
A unique twist on the traditional advent calendar, a whiskey advent calendar is a perfect gift for any whiskey lover. Featuring 24 mini-bottles of whiskey from all over the world, this advent calendar allows your partner to experience a different type of whiskey every day leading up to Christmas. This not only makes for an exciting and fun holiday tradition but also allows your partner to expand their whiskey palate.
If your partner is a whiskey enthusiast, this is an excellent gift that they can enjoy throughout the holiday season and beyond. You can easily find a whiskey advent calendar here and keep an eye out for Black Friday deals to save some money. Even if you end up buying it at full price, this unique gift is worth every penny.
5. A New Smart Monitor
In the same vein as new office equipment, many professionals are working with sub-par home-office setups. This even extends to the monitors they're using. There are a wide variety of high-quality smart monitors available on the market, and they can truly be a game-changer for any office setup.
If your partner is serious about taking their home office to the next level and maximizing their productivity levels, a smart monitor is a great gift to pick up this coming Black Friday.
A Few Final Thoughts and Options
In our growing remote, mobile, and digital world, it seems like there are endless gift options from which you can choose. Hopefully, this list of gifts to buy for your partner will give you some great ideas for gifts to give your lover this holiday season and an idea of ways to save on Black Friday in just a couple of weeks.
No matter what you end up choosing to get your partner this holiday season, remember that at the end of the day, it's the thought and sentiment that truly count.