Kitchen upgrades are an easy way to add value to your home. With the right kitchen upgrades you not only will add monetary value to the resale price of your home but more importantly, you will add lifestyle value to your home.
Choosing the right upgrades for your kitchen can have a powerful impact on how you use your kitchen. These five kitchen upgrades should be on everyone's to-do list this year.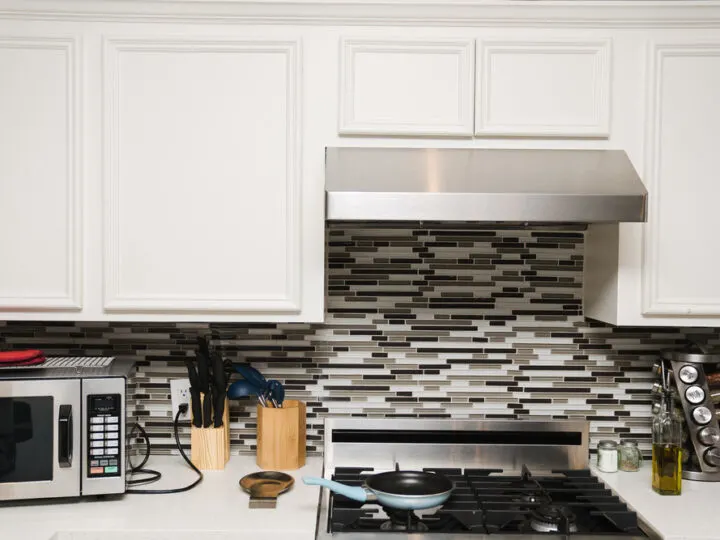 Add An Island Or Revamp Your Island
One must-have kitchen upgrade is an island. A kitchen island can add a great space to any home. If you have an island, consider revamping it this year if you do not have a kitchen island installed this year. Kitchen islands get a lot of use.
According to a recent survey of homeowners that upgraded or installed a new island, 49% said the island is used for gathering and socializing, 58% use it to serve meals and dine, and 45% use it for entertaining.
There are a lot of possible ways to use a kitchen island. It can add the extra counter space that you need. It can provide added storage, and, of course, it expands the dining space in your kitchen. Every home should have a kitchen island.
Upgrade Your Cabinetry
Upgrading your cabinets is another great kitchen upgrade that you can do yourself. Upgrading your cabinetry can add a brand-new aesthetic to your kitchen. You do not have to spend a ton of money nor do you need to put a second mortgage on the home to upgrade your cabinets. You can upgrade your cabinets as a DIY project.
A fresh coat of paint and some new hardware can give your cabinetry a whole new look. Invest in good cabinet paint, get your paintbrushes and rollers out, and pick out some new hardware.
A weekend invested in upgrading your cabinets will give your kitchen a whole new look.
Upgrade Your Lighting
Changing the lighting in your kitchen can add an entirely new ambiance to the space. This is another kitfchen upgrade you can do as a DIY project. There are plenty of great lighting options that will not only upgrade your kitchen, but they will save you money on your home energy bill.
New LED lighting options are energy efficient and come in a wide range of styles that will upgrade the look of your kitchen.
Every kitchen should have task lighting over the counters, range, and sink at about 450 lumens designated for each area. Ambient lighting should typically range between 5,000 and 10,000 lumens. Keep that in mind as you are choosing new lighting for your home.
Replace Your Faucet
Did you know that a leaky faucet can waste about 10,000 gallons of water each year? Upgrade your faucet to save water. Today's faucets are made to conserve water without sacrificing function. Upgrading your faucet is a small kitchen upgrade project that can have a big impact on your home.
While you are at it, upgrade all the light switch covers and outlet covers in the room. It will have a big aesthetic impact and it is really easy to do.
If it is in your budget while you are replacing your faucet, consider adding a new sink. If your old sink is looking a little worn out, a new one can put some life into your kitchen. It is a relatively easy project that you can DIY and can cost under $500.
Upgrade Your Counters and Your Floors
Upgrading your kitchen countertops and floors is one of the more expensive kitchen upgrade projects on this list, but if you can afford it, it can be tremendously transformational for your kitchen. There is also a nice ROI that you can expect when you go to resell your home.
New countertops and new flooring in your kitchen can add about a 12% return on the resale price of your home. If you are handy, you may be able to cut costs on labor by managing the installation on your own.
Most of the kitchen upgrade projects here are simple changes that anyone can make to upgrade their kitchen. Consider taking on a project or two to transform your kitchen.