DIY Owl Candy Valentines for Kids + Free Printable
Every year for Valentine's Day, I love coming up with fun and creative cards and crafts to hand out to my family and friends. What better way to show your love than with a cute card and sweet candy?! This year I made these adorable Owl Valentines Candy Cards and plan to send them with Aniyah for her preschool's Valentine's Day party. They take roughly 15 minutes to make and are super cute. You can fill them with M&M's or another Valentine's candy, or you can put non-candy treats in them, too!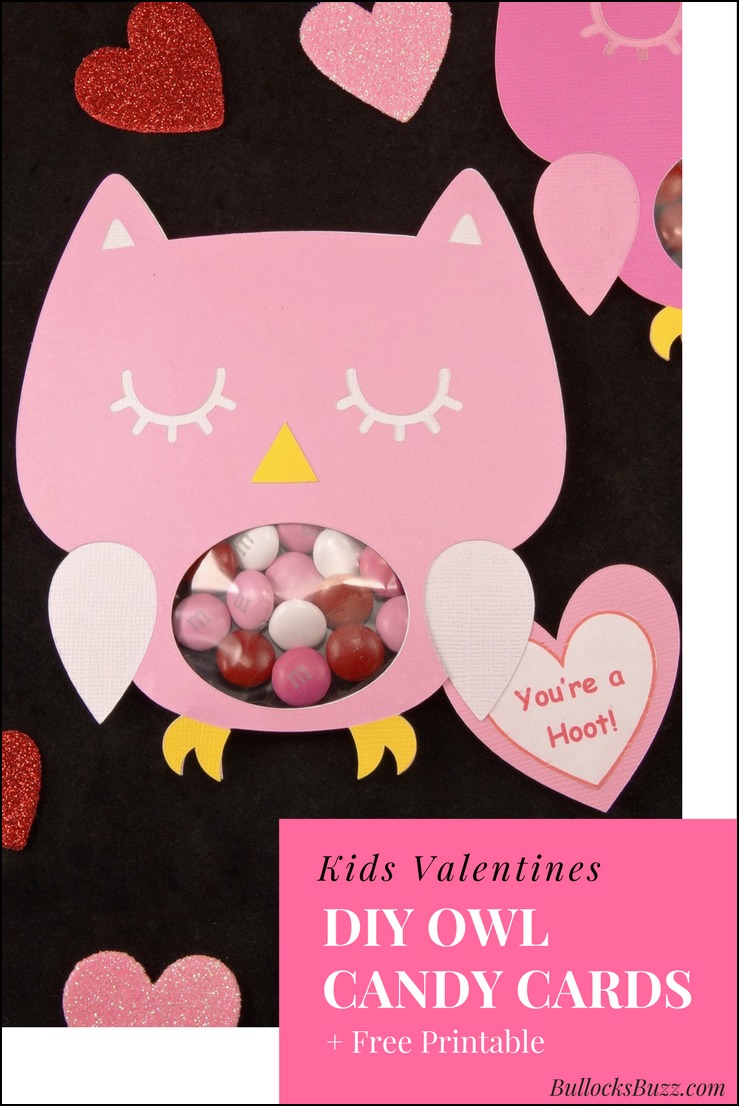 DIY Owl Valentines Candy Cards
Owl Valentines Candy Cards Materials
*Note: this post contains affiliate links. I added Amazon affiliate links to make shopping easy. If you make a purchase through these links, I'll make a small bonus at no extra charge to you:
Card Stock in Valentine's Colors
Cricut Explore or other die cutting machine (or scissors)
Owl File if you have a Cricut
color printer – this is the one I have and I love it!
Message Hearts (download and print HERE)
M&M's® Cupids Mix Milk Chocolate Valentine's colors or other small candy
3 x 4″ clear treat bags
Glue
Stapler
Tape
How to Make Owl Valentines Candy Cards
For the Owls (if you do not have a Cricut Explore Air™ or other machine, simply search Google for a fitting image, print it, cut it out and then trace it onto a stiff piece of paper so you can use it as a template).
For my owls, I used a Teal and Brown Owl from Design Space as a basis. (Open a new project. Go to 'insert images' and do a search for 'owl'). The one I used is mostly teal in color with brown 'wings'. Image info is: Owl #M3B9B5.
I first sized the image to 4.98″ wide by 5.79″high.
Next I ungrouped the design, and kept only the bottom two layers along with the nose and claws.
I then inserted an oval shape measuring 2.1″ in width and in 1.61″ in height and spliced it out of both layers.
You are welcome to use my file HERE.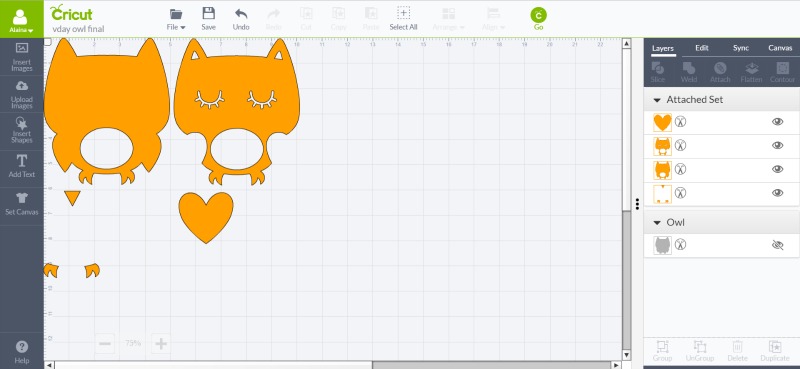 For the Cardstock Hearts
I simply inserted a heart shape, and resized it to measure 2.14 in width and 2.03 in height.
For the Message Hearts – I created my own word art hearts using Word. You can download and print them HERE. There are 3 different, adorable Owl sayings! Just make sure you use a semi-heavy weight paper as well as your printer's best quality setting to print since you will be gluing into the cardstock hearts.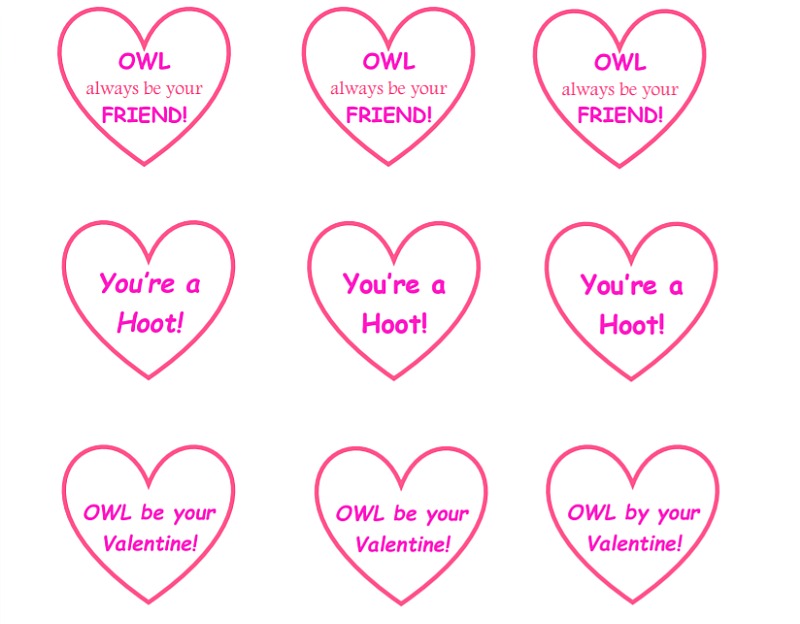 Your first step is to use your Cricut or other die cutting machine to cut the owls and the hearts. Or use scissors and a template.
Next, print out the message hearts HERE and then cut each individual heart out using scissors. Now you are ready to put the Owl Valentines together!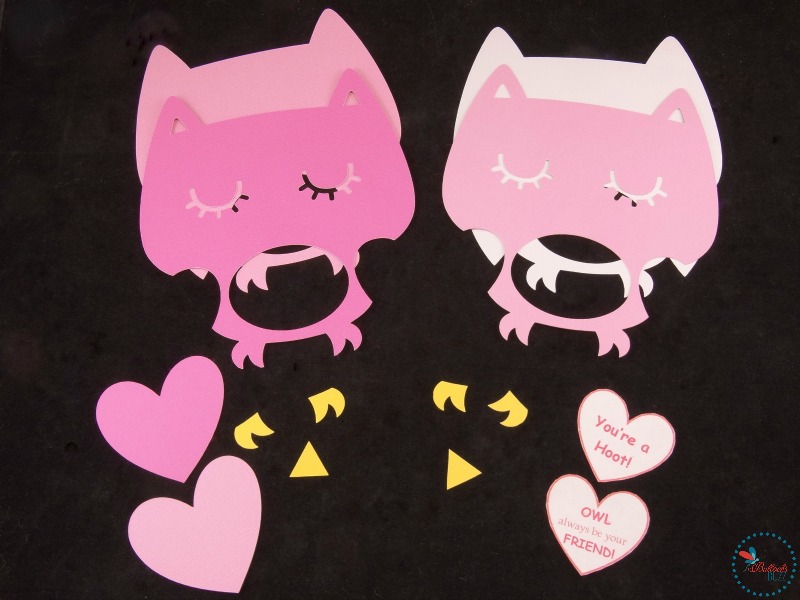 Glue the beak and feet in place on the top layer of the owl.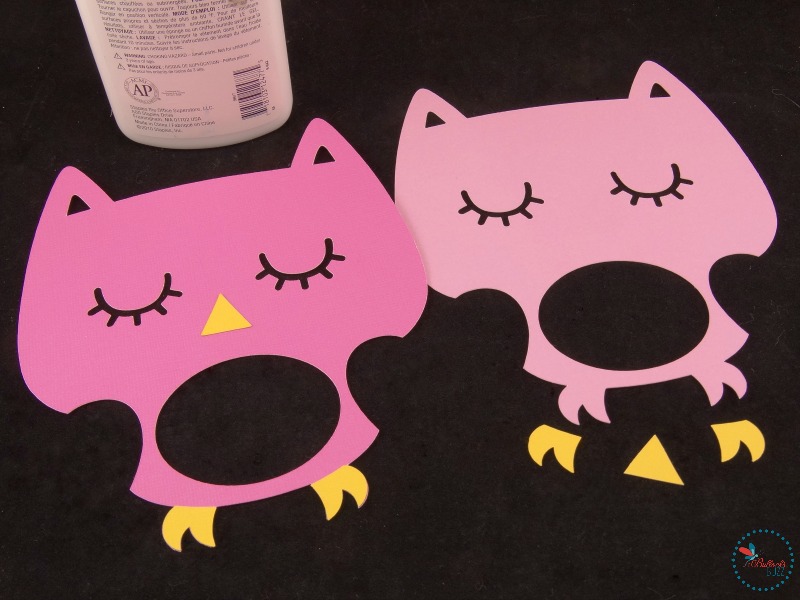 Turn the bottom layer (the one without the eyes) over so the backside is facing up, and center the candy bag so it fits behind the oval cut out.
Fold the bottom corners of the treat bag so they do not show from the front. Staple in place making sure you staple as close to the owl's feet as possible so the staples will not show on the front side once you add the second layer. Staple the sides of the bag, too.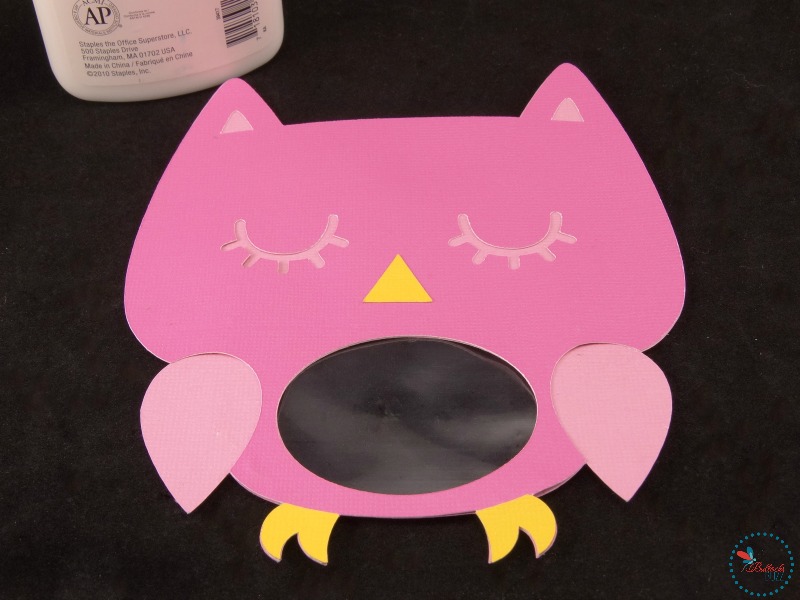 Now flip the bottom layer back over, and glue the top layer onto the bottom layer. Allow the glue to dry completely.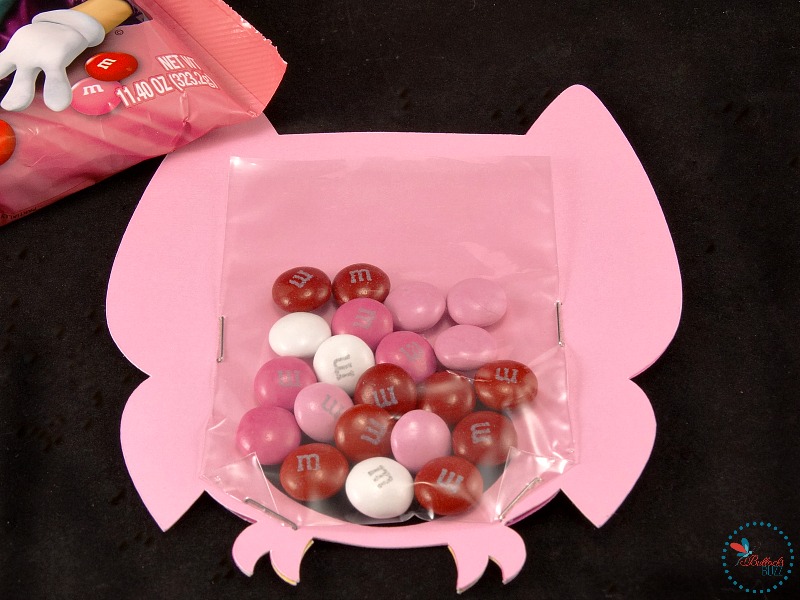 Once the glue is dry, flip the owl back over and add the M&Ms to the bag making sure the candies lay flat in a single layer.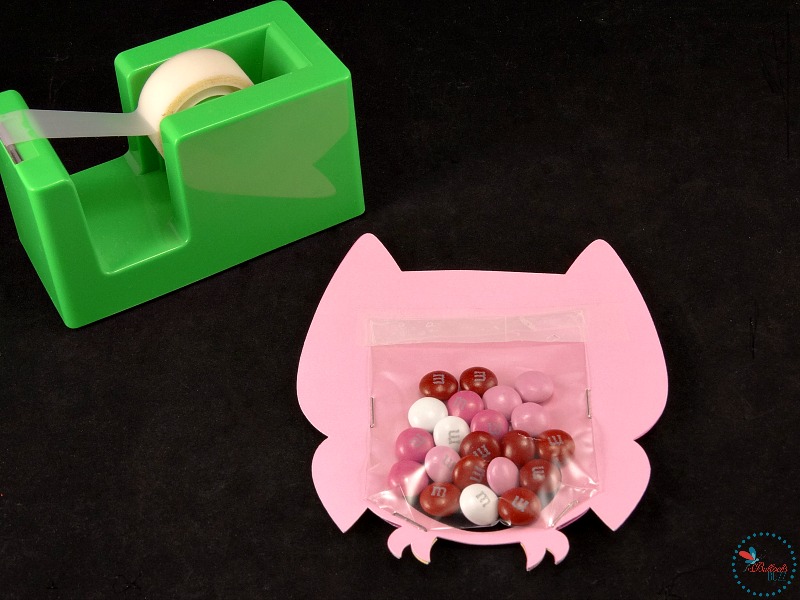 Fold the top of the bag over, and tape shut.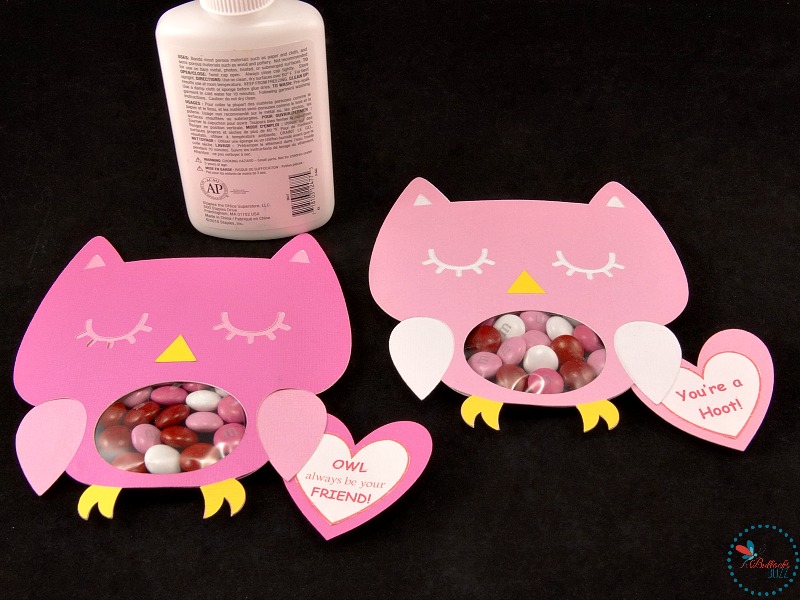 Using the glue, attach the heart messages you printed to the card stock hearts. Then glue under one of the wings at an angle.
And there you have it. An adorable candy Valentine for kids or friends!
I hope you love these Owl Valentines Candy Cards for kids as much as I enjoyed making them! Make sure to pin it and share it with family and friends!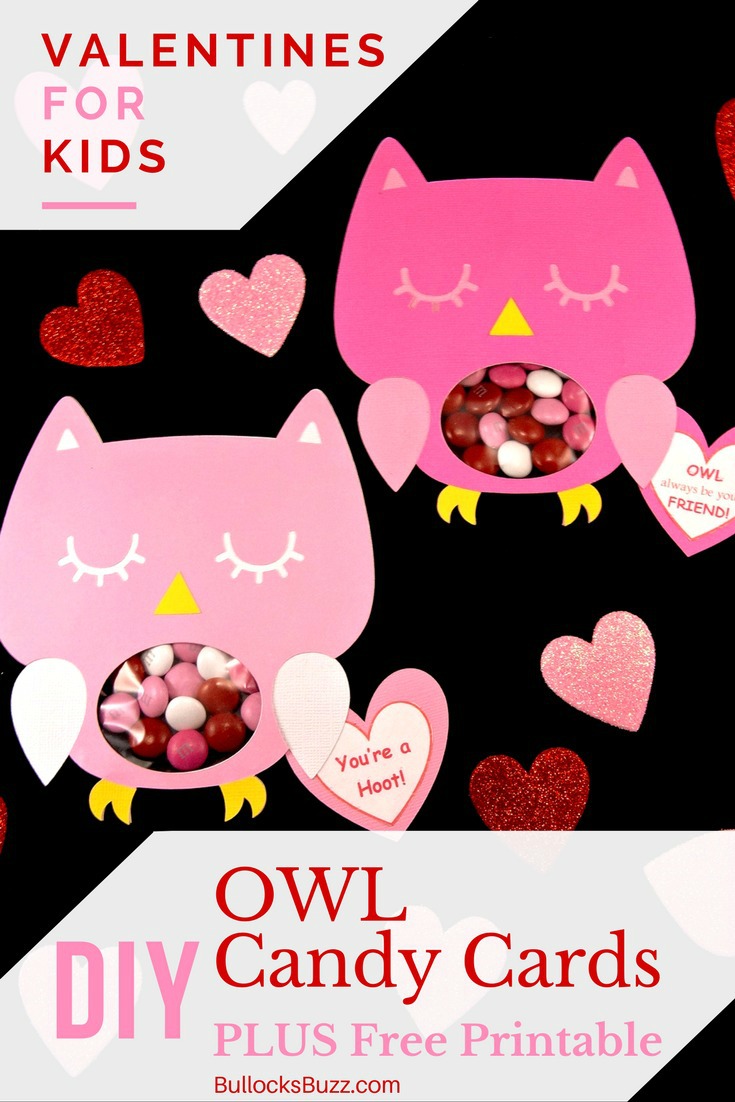 Don't miss these other simple and fun Valentine's Day crafts and treats!