When you think of marble you might first think of kitchen benches and their clean, solid features. Rarely do you think of useful marble household accessories.
Marble is a metamorphic rock composed of recrystallized carbonate minerals, most commonly calcite or dolomite. In geology, the term marble refers to metamorphosed limestone. It has commonly been used for sculpture and as a building material.
However, these days, marble is also being used in several ways around the home, and some might surprise you.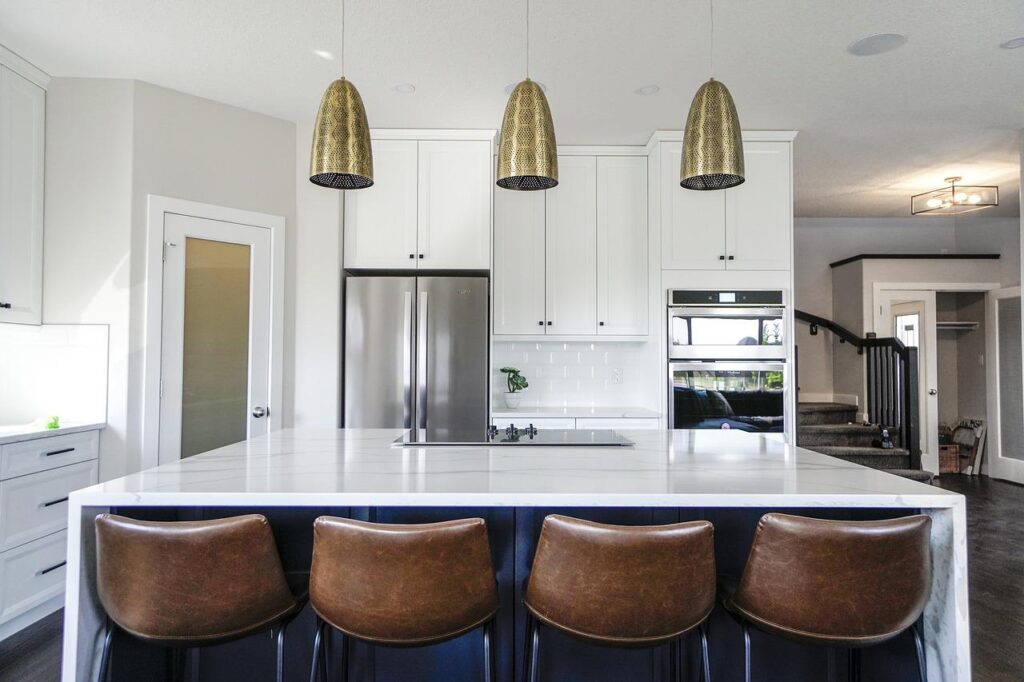 Advantages of Marble in the Home
The advantages of Marble as a building material include its hardness, its extraordinary, polished finish, its natural textures, plus the variety of rich colors.
The colors and unique characteristics are eternal and will not fade out over time, making it an attractive choice when used for interiors. You can keep the original natural gloss with just a quick polish and the stone will continue to look as radiant as on the day it was installed.
Marble's resistance to UV radiation means it will never fade and so keeps its colour like the first day. It is also resistant to hot temperatures, making it ideal in the kitchen as hot pots and pans or spilt boiling liquid will not scar or affect the marble in any way.
Useful Marble Household Accessories
When we think of marble within a home most of us think of kitchen countertops, facades, floor tiles and internal walls. It looks different, unique, and spectacular.
Here are five Marble household accessories that you might never have previously associated with the term marble, but that may soon become your favorite household items.
Marble Table Bowl
This elegant marble bowl has been expertly crafted from a single piece of marble and makes the perfect finishing touch to any kitchen as a fruit bowl, or on a coffee table to hold your remotes. Its shallow design and sophisticated oval form add a touch of class to your existing décor.
Marble Chopping Boards
If you can't afford a Marble benchtop, the next best thing could be a chopping board.
Made from high-quality marble/ glass chopping board is sturdy and durable. It has multiple uses as a solid and high-quality board to chop vegetables, fruits, and meat. This cutting board is equipped with slip-resistant silicone feet which allow safer usage. The Marble white chopping board is hygienic and firm because of the easy to clean materials used.
These durable and safe chopping boards are 21 x 31 x 2 cm. They come in a wide range of colours and sizes. Be aware that some beautiful and less expensive options may be glass only and not marble at all.
Stoned Set of 4 Hexagonal Coasters, White Marble
This might be the easiest way to inject a little luxury into your interior. Each marble coaster in this set is one of a kind and highlights the marble's dreamy natural colourings.
With a matte finish, each coaster can easily be kept clean with just a wipe from a damp cloth. Their width is 10 cm and 1 cm thick.
Sputnik-5 Coffee Table
This table was designed by St Petersburg designer Maxim Scherbakov and is named after the Soviet satellite that first took living objects into space and returned them safely to Earth.
If you love marble and indoor plants, then this is the household accessory you must-have. The Sputnik-5 coffee table is designed so that small plants or herbs can grow inside a pyramid-shaped section beneath the tabletop and sprout out of a hole in the center.
It is built up from a series of components, starting with a white metal frame that forms a cuboid with a trapezoid inside. An oak shelf placed on the trapezoid supports the marble planter, which continues the angles of the inner frame. Another marble piece with a square hole in the center sits on top to create the table surface, and a small pyramid that matches the frame covers the opening.
The pyramid is designed to protect the plants from being knocked by any items placed on the table. The marble top can be removed, and the Sputnik-5 can then act solely, and each element can be used independently as a decorative piece.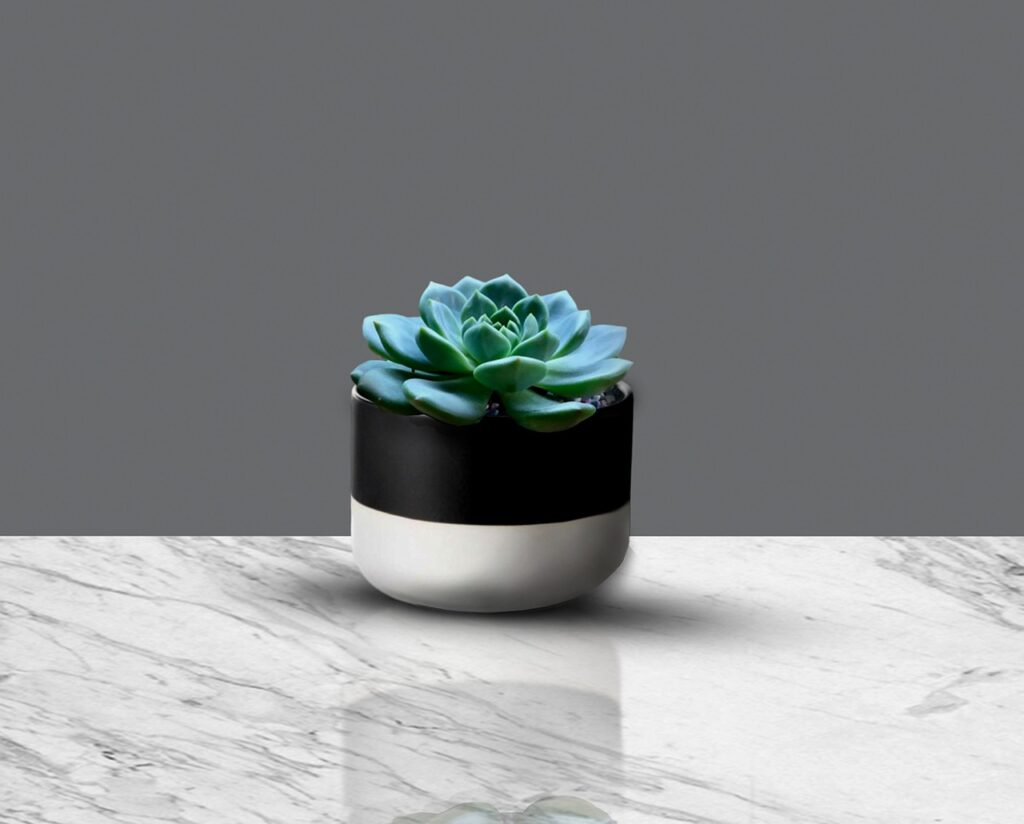 Marble Bedding
You might think that sleeping on marble would feel like sleeping on a rock. After all, even if marble does have a smooth finish, it is still a rock, is it not?
Not when it is a printed textured duvet cover, reversible marble quilt covers, or polycotton bedding set in grey and white marble.
With a beautiful marble look, these exceptionally durable and exquisitely manufactured bedding is made by experts to last for a long time. This stunning 3-piece double duvet cover with matching pillowcases is just what you need to enhance your bed linen collection.
Made from wonderfully soft material, this bedding set is designed to gently caress your skin and provide you with a fantastically comfortable space to drift off to sleep. It is also reversible which allows you to customize your bedroom's appearance. Overall, the sophisticated marble pattern draws the eye and brings elegance into your bedroom décor.
As we evolve, our homes should too. Not all marble has to be solid as a rock!