Celebrating a baby girl's first birthday is very special. Now, this may not be something that your toddler is going to remember, but it will surely be one of the fondest memories for you and your family members.
These are the moments that must be captured and something that you will at some point show to your child when he or she is grown up. There are so many things that you can do to make this event memorable.
A great thing about birthday parties, especially when it's for kids, is that you get to experiment with a lot of creative ideas. If you are searching for suggestions, then you've come to the right place, because today we provided you with some truly spectacular ideas to celebrate a baby girl's first birthday.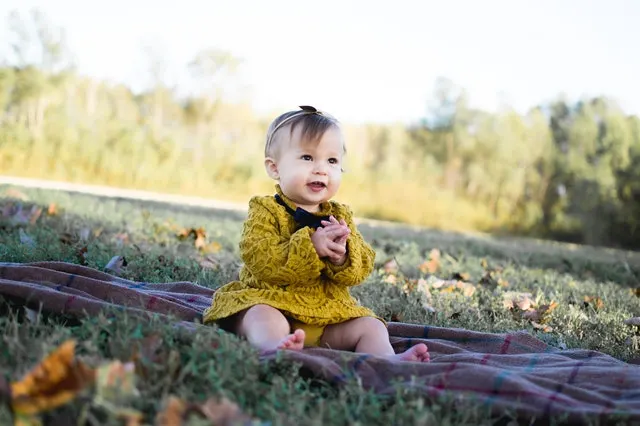 Pick A Cute Theme
Girls' parties are always truly special, particularly, when it comes time to celebrate a baby girl's first birthday. There are so many themes to choose from, and below we'll talk about the most common ones.
So, let's start with the princess-themed party. Having an all-princess theme is something that every girl, even the youngest ones, adores. Creative people at https://www.whowants2party.com.au/ suggest adding princess invites, having cute princess napkins, and pink or purple color décor for the whole venue.
Now, if your baby girl loves Disney princesses, then you can tell your guests to dress up as one of them, just to make things even more amusing.
Additionally, you can obtain Frozen-themed balloons, Beauty and the Beast napkins, Cinderella cupcakes, and so many other beautiful things. It would be wonderful if you dressed up your little girl like a Disney princess, or a regular one, and topped her off with an adorable tiara.
Be Sure To Keep It Simple
Although celebrating a baby girl's first birthday is one of the most special moments in life, you shouldn't forget the fact that your baby is still just one year old and may be overwhelmed by a crowded place. Therefore, it would be smart if you invited only the closest people, such as your family members, and potentially a few of your friends.
If there are too many people, it is going to upset your child because she is going to be overwhelmed by a large gathering. That's precisely one of the reasons why you should do your best to keep it as simple as possible.
Foods and Drinks
A birthday party is not a party without some refreshing drinks and delicious foods. This is a great chance to impress the people you've invited with these things. If there will be some kids, then it would be smart to consider having finger foods and, of course, softer foods so they can easily consume them.
If you do not want to constantly worry whether all your guests have everything they need, then consider opting for a buffet-style layout, so people can help themselves and select whatever they want to eat. This way, both grownups and children are going to be satisfied.
Now, since this is your baby's birthday party, then it would be amazing if you had some cute or funny-shaped foods that you can make by using a cookie cutter. For example, you can make sandwiches, pizzas, fruit, and many other things. Rest assured that children are going to love this idea, and adults as well.
When it comes to dessert, since you'll be having a bunch of kids that are still not capable of eating solid foods, then you could serve some ice cream, yummy smoothies, and milkshakes.
These are the things that grownups can consume as well, but if you think that it's not something they'll enjoy, then you can give them some tasty fruit and chocolate cupcakes.
Don't Forget The Budget
The amount of money you'll be spending on your baby girl's first birthday highly depends on the amount of money you've managed to set aside. According to some surveys we found online, parents normally spend somewhere between fifty US dollars to six or seven hundred US dollars.
However, a vast majority of parents have spent around $200. As you can see, these things can vary. It's up to you to decide what type of party you want to throw, whether you'll be inviting a lot of people or not, and whether you'll be having any special decorations or not. Whatever you decide, it's fine. Just don't feel pressured to have the most expensive party in the world.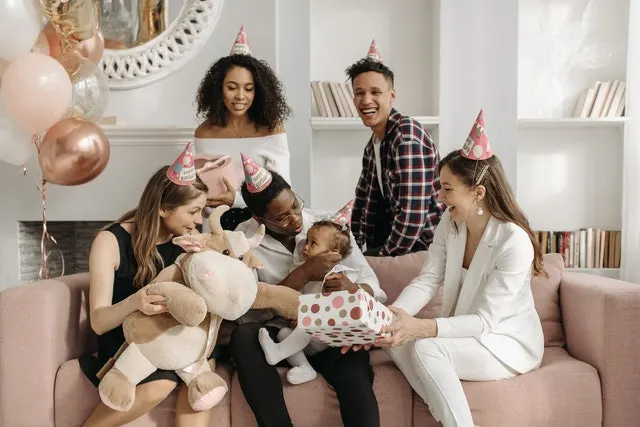 Pick the Location Wisely
This is another aspect that must be chosen carefully when planning to celebrate a baby girl's first birthday. First, you must determine whether you'll be throwing a party at home or not. Even though it may seem like that renting a catered hall is way more expensive, it actually isn't.
Consider the things that you'll need to pay for including food, drinks, cakes, and decorations if you decide to celebrate at home. You wouldn't have to worry about any of these things if you rent a venue.
On the other hand, if the only option is your house, then just make sure that you have enough space for everybody including seating.
Party-Proof Your Home
Although you've most likely already baby-proofed your home, you can never be too careful when it comes time to celebrate a baby girl's first birthday. You know how babies can be unpredictable, hence, ensure that your new couch or antique vase is party-proofed as well.
Also, it wouldn't hurt to take a few minutes of your time to inspect the areas where you will be hosting this birthday party and eliminate all potentially fragile objects, just to be sure that nothing gets broken by the little ones.
Have A Photographer
Having a photographer doesn't necessarily mean that you have to hire a professional, you just need someone who can capture some special moments while you are focused on having fun with your baby girl and your guests as well.
Any birthday party can be magical, as long as you invest some time and energy in it. That's precisely why we put together a list of things that you can do to celebrate a baby girl's first birthday, and to make your sweet little girl feel like the most important person in the world.