These days you don't have to be a rancher to own a pickup truck. Roomy, safe, fast, and affordable, it's no wonder that pickup trucks are continuously one of the top selling vehicles in America. Not to mention the fact that owning a truck offers you a totally different driving experience too. 😉 So if you stuck between buying a car or a truck, here are several reasons why buying a pickup truck may just be the right decision for you.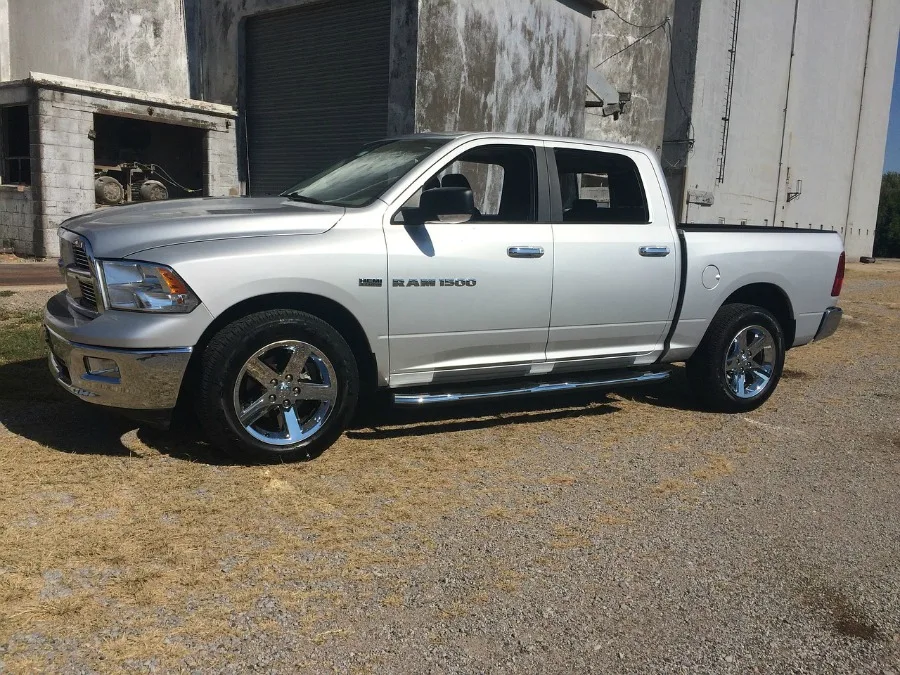 1) Buying a Pickup Truck for Power
If there's one thing people want to have in a vehicle, its power! And power is just one of the things pickup trucks offer. Of course while the specific amount of power you experience depends on the automaker, on average pickup trucks today offer upwards of 350hp. In addition to quick acceleration, the big engines and luxurious cabins in today's pickup trucks make for a powerful and comfortable ride.
2) You Can Tow Things
Trucks offer the incredibly handy ability of towing. Whether you're taking your boat to the lake, the furniture to a new house, or bringing home that new riding lawn mower, a pickup truck gives you the power to tow whatever you need. In fact, many popular pickups can tow up to 12,000 pounds while some of the larger trucks can pull up to 22,500 pounds! That's pretty incredible!
And, with a pickup truck you'll be ready for anything! Have a friend or family member that needs help moving? What about the supplies you'll need for that DIY house-renovation project you've been planning? Plus think about the money you'll save since you will no longer have to rent a U-Haul or hire a moving company!
3) Safety
Just like with any vehicle, safety is the number one concern when it comes to buying a pickup truck. While some may think being in a pickup truck is more dangerous than other vehicles, in reality pickup trucks are just as safe as cars. Today's trucks offer the same safety features found in cars — four-wheel drive, electronic stability control system, air bags, dynamic braking, blind zone alerts, and more. There's also the fact that since you are sitting higher, you can see further.
4) Trucks are Roomy and Comfy
Another great reason to consider buying a pickup truck? They are roomy are offer a very comfortable ride! The days of noisy, bumpy-bouncy rides and one-long-bench-seat-with-no-back-seats are long gone. Today's pickups offer super-smooth rides, roomy cabins, spacious back seats, and even four doors. Plus many of the amenities found on cars, such as heated seats and keyless entry, are now available on trucks, too.
5) Fuel Efficient
Thanks to technology and engine design improvements, today's trucks are no longer gas guzzlers! Plus, today's trucks are much lighter than older models. For example, some models using technology such as "active fuel management' on a six cylinder can reach 24 mpg on the highway! Not bad.
In Conclusion
If you're looking for a new vehicle that is safe, spacious, powerful and versatile, perhaps it's time to consider buying a pickup truck. Check out Thomson Chrysler Dodge Jeep Ram FIAT, to find a truck that fits you perfectly!