Perhaps you already have complete sets of furniture and decor items in your house. You have the right couch for your living room; you have a flat tv screen and rugs. You also have dining chairs and a table. However, can you say these items are kid-friendly?
Perhaps you have even go so far as to buy some stuff for your kids. You've bought some toys and rugs that are considered kid-friendly. However, are they ruining your desired look?
Well guess what? There is need to sacrifice your desired decor style when you have a kid. There is plenty of kid-friendly furniture that matches the aesthetic you want!
If you are looking to have a kid-friendly home that still looks stylish, keep reading! Here are some of the best items to buy that are kid-accessible and kid-safe without ruining your desired interior look.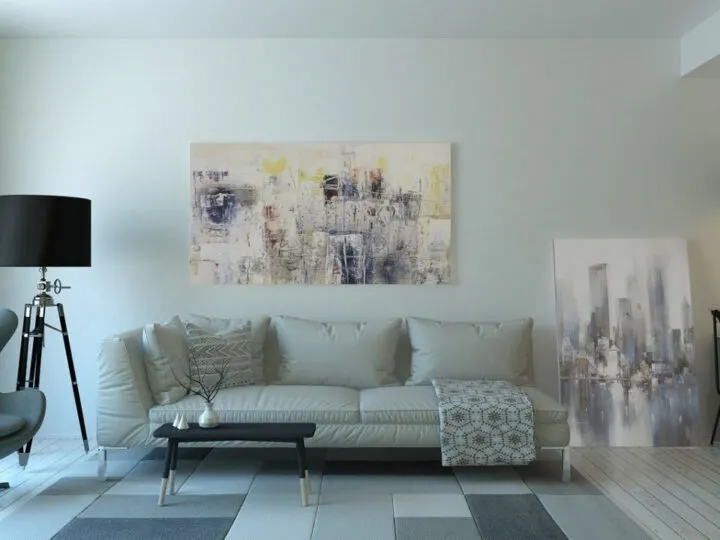 Invest in Kid-Sized Table And Chairs Set
Even if you already have a dining room set, it's very likely that it will not suffice if you have small children. It would be quite uncomfortable for them to sit in tall chairs at a table where they cannot reach their food. Not to mention that the use of high chairs increase the risk of falling as well.
One idea is to give them their own kids wooden table and chairs set. This way your kids can eat their meals there, and at the same time, they could use it for hobbies such as coloring and drawing.
Kid-friendly table and chairs can easily match your decorating style. You could opt for a simple design of tables and chairs, or you could opt for those with cute childlike designs. Just make sure the products you will buy will stay true to your house design despite being cutesy.
If Possible, Avoid Fragile Decorations
Children tend to run around the house. They also tend to be playful and are highly energetic. While it's a good thing that your child is cheerful and happy, this behavior also limits your choices of fragile decor. The possibility of them accidentally breaking decorations is pretty high, especially those that are made from ceramic and glass.
Instead, opt for decorations made from wood or plastic. There are all sorts of beautiful decor pieces that are non-breakable. It just takes a bit of searching to find the perfect pieces for your particular style.
Kid-Proof Your Furniture
Another way to have a kid-friendly home without sacrificing your style is to kid-proof your furniture.
If you do not want to sacrifice your ceramic and glass pieces, consider getting display cabinets and hanging shelves. Just make sure you check for sturdiness and stability so the furniture you choose will not topple if your children bump into it.
It would also be best if your items were sealed and were out of reach from your children. Make sure this furniture has small doors that can be closed so the kids do not get fragile items. These could be transparent doors so you could still see your decorations.
Use A Cute Box or Container For Their Toys
A cute box container for their toys could be the key to keeping the aesthetic together in your house. This container is where the kids will put aside their toys after they play. Not only will this help you with being more organized, but your home will also still look put together as well when it comes to its interior design.
There are many possible designs for a box container, and it could be wood, rattan, or just plain black for a minimalistic effect. You can also pick a pastel color if that is what your kids prefer.
Keep Your Children's Stuff In One Room
One of the easiest ways to keep a kid-friendly home without sacrificing your style is to pick one or two rooms in the house to be your child's room (s). While this is most often a child's bedroom, if you have the space, create a dedicated playroom for your child, too.
Since children and their parents often have different tastes when it comes to design. Kids prefer color while some parents might prefer décor with more of a neutral color palette.
Paint your child's room in bright colors if that's what they prefer. This is also where you should keep their toys and other items that do not go well with the design of the rest of the house.
Conclusion
If you have children, you don't have to sacrifice the style of your house. instead, buy the best-looking furniture for your children and be strategic with your design. Making sure your house design is good will also teach your children to have great taste in interior design in the future and to be passionate about neatness and tidiness in their own homes.