While there are several kinds of home improvement projects worth considering that will boost value enormously, most of these kinds of projects require a substantial upfront investment. It's no secret that remodeling the kitchen or upgrading the bathrooms will cost you a small fortune. But while some home improvements that add value are exceptionally expensive, others are practical options for those on a tight budget.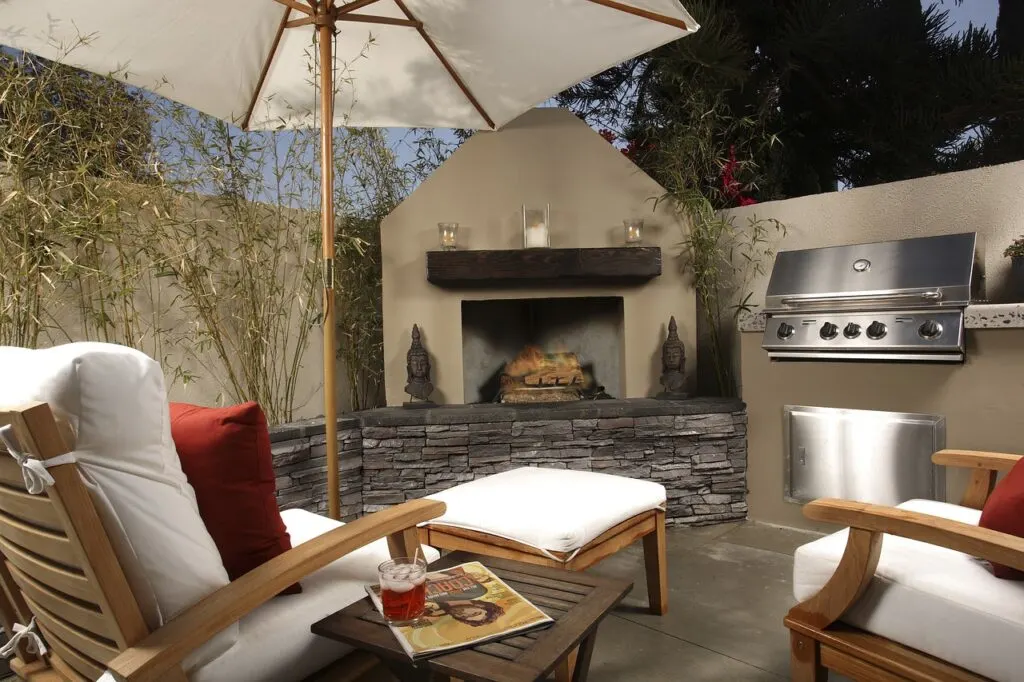 So, in this article, we've rounded up the most practical home upgrades that boost property value significantly, along with a few savvy ideas for cutting costs during each project.
Installing A Patio or a Deck
One of the most popular home improvements that add value is creating an outdoor space. A patio area or outdoor deck area will add significant value to your home. But beyond that, it's relatively affordable to have these ideas installed.
If you opt for a patio, your main cost will be laying concrete and adding overhead covering. But keep in mind that all patio areas don't need overhead covering to look charming. Edmonton Concrete Experts Ltd can have this practical home upgrade complete in a short space of time as well.
And aside from the value-adding factor, you won't regret gifting yourself a luxurious outdoor space to relax and unwind after a long day.
If you opt for a deck, you might even manage this improvement project on your own. That is, if you're a hands-on handyman with the right tools and knowledge.
Upgrade The Kitchen
Remodeling a kitchen is, without a doubt, one of the most expensive home improvement projects. However, there are ways to cut costs with this value-adding project. You could consider repainting the cabinets instead of replacing them, installing new cabinet handles, and opting for charming ceiling lights that demand attention. Moreover, creating an accent wall in the kitchen is also a great way to modify the overall look and perceived size of the kitchen.
Landscaping
Landscaping is, by far, one of the most affordable home improvements that add value around. You can even decide to tackle this upgrade on your own if you enjoy spending time in the garden.
In fact, landscaping can boost property value by up to 24% if the type of landscaping design is appealing. This substantial value increase is the case because the yard provides the first impression of the property. Therefore, landscaping boosts both the actual value and perceived value of a home.
Upgrade The Appliances
Upgrading the appliances in your home won't be a cheap feat. However, this investment will add a lot of value to your home and your living comfort and convenience.
But suppose you're really hoping to save a bit in this regard. In that case, you can consider hunting for modern appliances when the prices are marked down, purchasing floor model appliances that are reduced, or shopping around at wholesalers.
Repainting The Interior And Exterior Walls
Repainting your home's interior and exterior is another affordable home improvement that adds value to your property. Just don't cheap out when it comes to choosing paint's product quality.
Also, when it comes to repainting the interior of your home, be sure to stick to a color palette that's modern, neutral, and welcomes light in.
Upgrading Bathroom Fittings
Upgrading the bathroom fixtures is another of the home improvements that add value. The handrails, door handle, vanity handles, towel rails, and toilet paper holder are all affordable fixtures to replace in your bathroom that can make a substantial difference to the overall look of the room. You don't have to replace the fittings for a new look when it comes to the bathroom; moreover, you can also upgrade the decor instead of replacing the tiles.
But if you have the budget for new bathroom tiles, you'll enjoy a price hike in property value.
Solar Power Additions
Whether you live in a region where power outages are the norm or not, installing solar energy devices and systems in your home will reduce your monthly power bill. Beyond this, you'll also be lending a hand in planet conservation and adding enormous value to your home.
In today's world, buyers are more interested in solar-powered homes as fossil fuel shortages and pollution become a global concern.
Final Thoughts on Home Improvements that Add Value
There are so many worthwhile home improvements that add value to your home. And whether you're thinking of selling in the future, or building your dream home, keep in mind that renovations can be done over time to accommodate your budget
In addition to this option, you can also consider releasing equity on your property to afford the renovation projects you want. Otherwise, there are also credit programs worth looking into to help you achieve your perfect property without breaking the bank.