Online grocery shopping is certainly a more convenient option. All your needs remain just a click away. Moreover, it is also the best-suited option at a time when we want to avoid crowds and public places. And with these 7 tips you can experience even better online grocery shopping.
A huge advantage of online grocery shopping is the incredible savings you can get. There are coupons and offers galore that help you avoid uncomfortable bargaining and get you all you want at affordable prices! You can, for instance, grab the Instacart coupons to score money off on all your online grocery needs.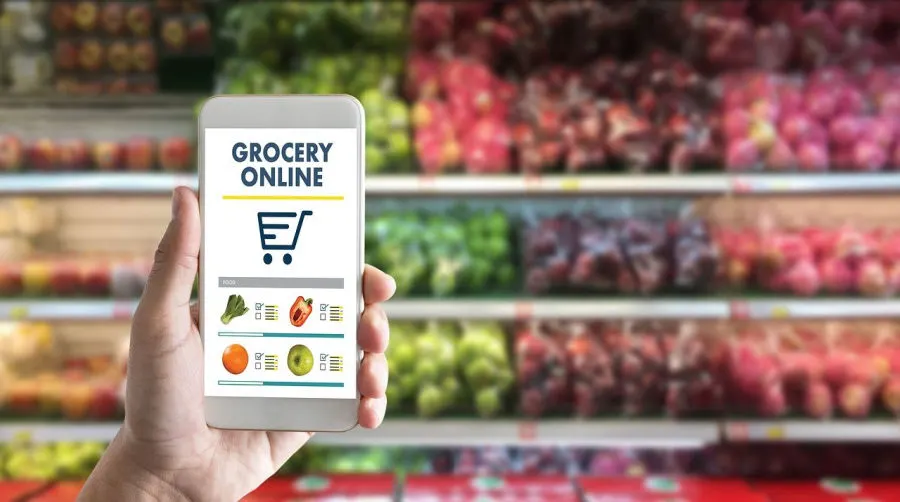 Check out these 7 tips to experience better online grocery shopping:
1. Know the Intricacies of a Site
One way to experience better online grocery shopping is to familiarize yourself with the site. Once you reach your chosen site, make sure to look around. Browse through all that it has to offer just as you would go around the various aisles at a physical shop. You can discover more items as well as discounts and deals.
There are many websites that help you get things faster as well as make more offers available if you sign up, so make sure to do that. Also, check out the various sizes and quantities the items are available in so that you can get the choice of your product quicker.
2. Make a List
Making a list is even more important while grocery shopping online than it is when you do it at stores. It's also a simple way to experience better online grocery shopping. Jot down everything you would like to buy beforehand. Even better, note down the ideal amounts you want to get them in. This will help you shop faster and more efficiently. Look out for discounts and deals on sites like Grubhub, Postmates, etc, to shop effectively on a budget.
3. Be Ready for Alternatives
Being ready to accept an alternative item than the exact one you wanted is another way to experience better online grocery shopping. Even if you are all set with your list, make sure to keep space for being flexible and ready to accept alternatives. Not everything will be available all the time, especially if you are late. Keep your options open and have some extra time on your hands so that you can look for alternatives. Instacart has a variety of brands and items available for you to shop from.
4. Shop as Early as You Can
One of the best ways to experience better online grocery shopping is to shop as early as possible. Do not wait till the last minute to get down to grocery shopping. The earlier you are, the faster you will get your order, the fresher will be the products and you might get better deals too. Most grocery services online take your preferred timings a day before, if not earlier.
5. Give Detailed Delivery Instructions
Giving detailed delivery instructions is yet another way to experience better online grocery shopping. Make sure to properly communicate your delivery requirements to avoid confusion and hassle later. This is especially applicable to the delivery of items like fish, meat or anything that requires extra care and handling. Also, make sure to enter your address accurately. If you live in a packed neighborhood, make sure to tell the delivery person the way to get to you the easiest. You can divide the instructions and give them out in parts to help them better.
6. Browse Through Various Services
It is normal to have a preferred service to whom you would always turn for whatever reasons- whether it be delivery, stock or discounts and coupons. However, once in a while, make sure to check out other options and services available. You might discover new items, deals and much more!
7. Be Kind, Polite, and Considerate
Online shopping is extremely convenient and easy to do. In order for this to be that way, there are a lot of people that are working on it, like your shopper and delivery man. Make sure to be considerate and polite to them. Besides making their day, you will also guarantee yourself better service which in turn will help you experience better online grocery shopping. Tip them when you can. Show them that you appreciate their work!
Final Thoughts
Go digital when you need to shop for groceries! Check out a host of apps and websites like Instacart, Postmates, Grubhub, and more. They bring to you a multitude of items – from the freshest produce to the choicest proteins. Additionally, the coupons and discounts will help you budget and save money. So, what are you waiting for? Get shopping today and keep the above tips in mind in order to experience better online grocery shopping!