Planning a road trip in a campervan? We bet it's going to be the best decision ever. A van camping trip allows you to unwind and relax in the wild without having to stay in that not-so-comfortable tent. And, with the rightly packed baggage, you can make the trip more enjoyable.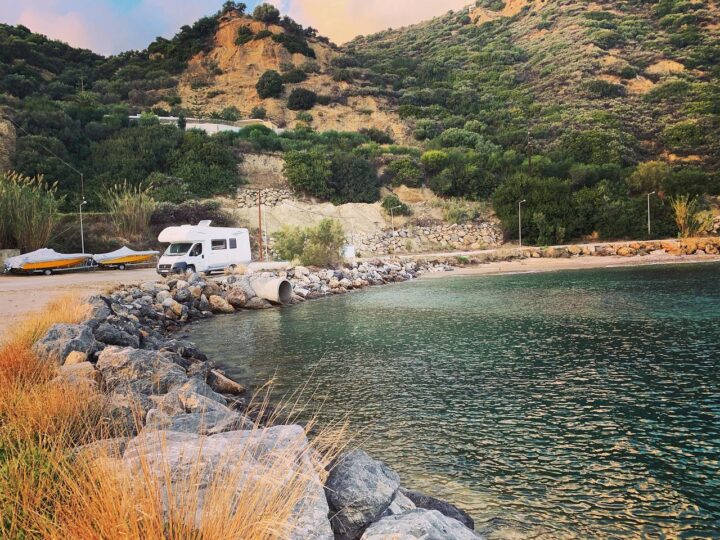 And while there is an intense debate going on about what to bring along, we have stated just the right items for you that can not only make your trip enjoyable but also comfy.
You can also rent a camper and choose from the many options available. One tip – when renting a camper for a month, most camper van businesses provide a nightly discounted rate. Make the most use of it.
Here are the 9 must-haves you must pack when planning your next van camping trip.
Solar Shower
Along with picking the right campervans for sale in Colorado, you must also pack right. To start with, you must emphasize your hygiene. And, staying clean on the road can be a bit challenging.
A solar shower is a great way to take quick baths while cruising down the wild. And, because it runs on solar energy, you don't need to pack an extra set of batteries either. Moreover, instead of finding nearby gyms or bathrooms, you can just find a remote spot and get yourself cleaned in a jiffy.
If you think these can be a little expensive, you can also rent out the showers.
Coffee-Maker
After a long way of driving through the rocky valleys, who doesn't need coffee? While instant coffee can be a great way to serve your caffeine needs, if you are planning a longer van camping trip, we say take your coffee maker with you.
So, whether it is a quick morning coffee or a late-evening sip, a coffee maker can be a blessing for heavy coffee drinkers.
Flashlight
Yes, your campervan is going to be fully equipped with all the needed lighting fixtures. But, you may find you'll need a head lamp or flashlight while eating your dinner on a roadside bench or for simply making your van brighter during the pitch-black nights.
Hammock
Just camping chairs are not enough if you want to unwind and relax on your van camping trip. Packing a hammock can help you feel the soft breeze while swinging around in your comfort. Moreover, it is a great accessory, especially if you'll be camping near a beach or a lake.
You can also rent out hammocks in case you don't feel like purchasing.
Rumpl Blanket
A Rumpl Blanket can make your van camping trip more comfortable with its fully isolated material and rip top shell. Plus, it's portable, soft and packable. This means you can take it wherever you want.
In short, it can keep you warm during the chilly nights or simply if you are stargazing.
Axes/Shovels
Whether it is roasting s'mores beside a small campfire or gathering firewood, you'll be needing an axe and a shovel with you on your van camping trip. You should also carry a camping knife.
Portable Toilets
If you hate looking for stores or truck stops to do your business, a portable toilet is a great choice to have on your van camping trip. It is easy to take, doesn't require any chemicals, and takes up less space in your van.
Bike Racks
If you are planning to ride your bike through the famous deserts or trails, be sure to take your bike racks with you. And, like a hammock or a shower, you can rent out these racks too, in case you don't want to purchase them.
Microfiber Towel
We bet you need something that helps you keep clean and dries off very quickly. How about purchasing a non-cotton, microfiber compact towel for your trip?
These towels can keep you extra clean. In addition to this, you wouldn't have to worry about the towel taking too much space.
Wrapping Up
Here is all you need for a van camping trip full of exciting hiking and peaceful camping. And remember, to make your trip more successful, it's best to make a to-do or to-pack list and mark off everything you have packed in your van to avoid forgetting anything.