Whenever it is your turn to host a dinner party, you always try to find ways to spice up the evening. You cannot go wrong with organized games. These dinner party games entertain guests and give you some time to relax.
Dinner party games always lighten the mood and make the dinner more memorable. You need to pick games everyone can enjoy. You can always try to add better games or activities each time to make your place a favorite to others.
Here is a list of some simple but fun dinner party games you should try.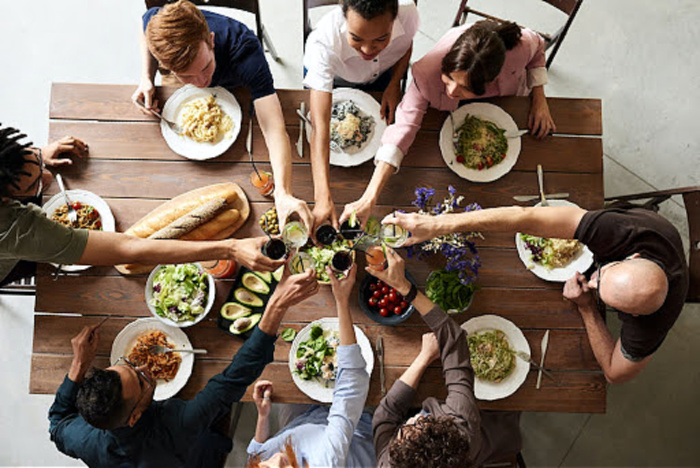 1) Who Am I?
It is a guessing game where you act like or draw a famous person on the paper slip. You will get a random paper slip from a jar full of them. You can divide yourselves into teams and let them guess what celebrity you are impersonating or drawing.
Several variations of this game are available, and the one where people use sticky notes to place the name on the guests' backs is the best. You can play this game with people of every age group.
2) Wordle
Wordle is a game that keeps you engaged and competitive. It is not as fun as other games for people who do not want to put effort into a game. You have to think a lot and put your efforts into this game.
You will love this game if your guests are competitive and love to take on a challenge. It keeps getting interesting after every round. You can play it online with system-generated puzzles and create a game of your own.
For system-generated puzzles, there is always an option to cheat. You can search Google or visit this website for quicker answers.
3) Never Have I Ever
You can not complete this list without the classic game of Never Have I Ever. This game is one of the most popular party games for adults, and the new ideas and questions never fail to amaze.
You can search the internet for interesting and unexpected questions to ask your guests. You can also add subgames like drinking shots, penalties, non-alcoholic versions, etc.
4) Two Truths and a Lie
It is an advanced and funnier version of the original Truth and Dare game. It can be a hilarious game for all ages, which becomes more interesting if the people playing do not know each other well.
You can tell truths and lies about sports, family, achievements, food, night outs, relationships, and a million more things. You can even find strategies on the internet to give you an upper hand in the game.
5) Heads Up
You can download this game on any smartphone instantly. It is one of the most popular games of the young generation. In this game, one player has to choose a deck of cards/categories like movies, music, sports, etc.
After choosing a category, that player has to hold up the phone to their forehead. Other players have to guess the word and the player with the most accurate guesses wins the game.
Some apps also allow you to record this activity so you and other players can watch the fun afterward.
6) Watch Ya' Mouth
This game is one of the most popular games on reality shows, especially on The Ellen DeGeneres Show. In this game, a player has to wear a transparent cheek retractor and attempt to say random words from the bowl of chits.
It is a simple game but is one of the funniest dinner party games out there. The fun of guessing something from a player's mouth who can not say things is too much.
Conclusion
Several other dinner party games are there, but it depends on the kind of guests you are inviting to a party. You need to make sure whatever games you would like them to play suit their age group and maturity.