For most people, purchasing a new car will be one of the most expensive purchases of their lives. It's also highly likely to be one of the most daunting experiences as well. While in most high-quality car dealerships, the days of the pushy salesman are quickly disappearing, you will still need to have your wits about you when it comes to negotiating with a car dealer.
After all, they are there to make a sale and will use every trick in the book to get you to part with your hard-earned cash. So, what can you do to make the experience more straightforward and increase your chances of driving away with the car of your dreams?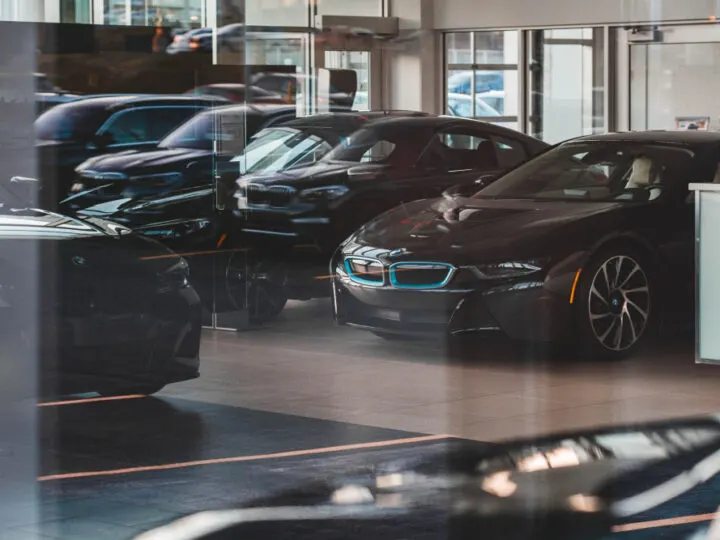 Start Your Search At Home
The best way to begin the process of finding a car and negotiating with a car dealer, is to start your search from the comfort of your own home. This will enable you to look for vehicles in peace without being pushed into a direction you aren't comfortable with.
Most reputable dealers will be more than happy to speak with you over the phone or via email. And according to this car dealer, you should also be able to learn more about financing options or leasing if that's your thing.
However, before sending too many messages, make sure to have some relevant questions ready so that you don't waste everyone's time.
Think Carefully About What Extras You Might Need
When negotiating with a car dealer you should also think carefully about what features you do want and those you don't. Most dealerships will offer you a wide range of optional extras, some good, some unnecessary. Therefore, it is wise to think carefully about what extras you might need.
For example, if you are buying a used car with an expired warranty, it could be a good idea to take out an extended warranty if the price is right.
On the other hand, if you are going for a new model with a great warranty, an extended option might be a waste of money (not always, but you need to figure that out yourself.)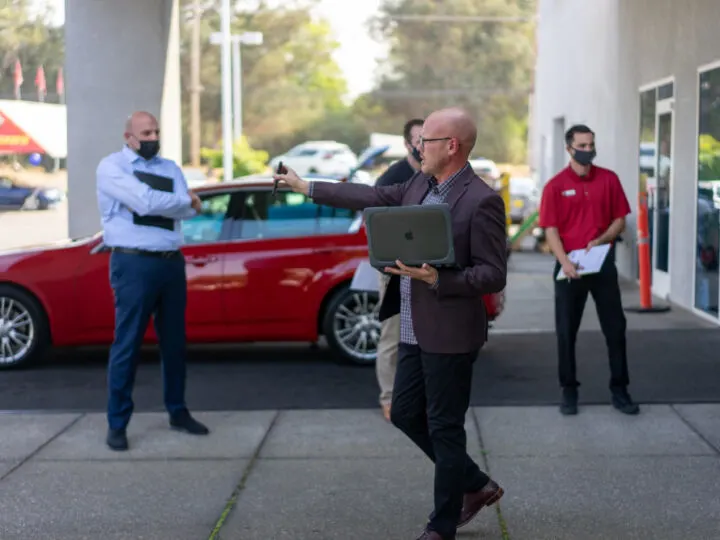 Find Your Own Funding (Or Use It As Leverage)
As soon as you begin negotiating with a car dealer, you will be presented with many options to take out financing via the dealership. While these can be reasonable offers in some cases, it is generally considered a good idea to get your own.
If you find the process complex and want the dealership to do it for you, you can look around at other dealerships to get a variety of quotes. Then, you can use those various quotes as leverage for the dealer to reduce the cost of their offer.
Don't Go On Your Own
If you have ever watched a documentary about sharks circling a baby seal, you will understand why it is better to go car shopping with someone else. Although this example might not be entirely fair (most salespeople simply want you to buy the best car), going alone can still be intimidating.
And negotiating with a car dealer can be even more intimidating, So, it always helps to have someone else there with you for support.
Shop Around To Compare Deals
If there was anything shopping around was meant for, it was the car buying process! If you fail to compare prices, then you stand to lose a lot of money.
You will give yourself a leg up when negotiating with a car dealer by comparing prices. Moreover, you will better understand the ballpark cost for your preferred model, making any negotiation far more fruitful.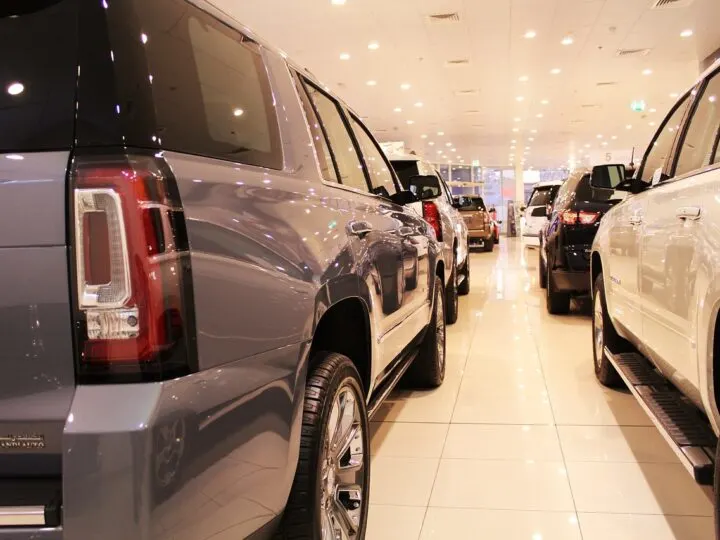 Don't Put Up A Wall Too Early
One of the biggest mistakes that many customers make when negotiating with a car dealer is to put up a defensive wall right at the beginning. You must remember that salespeople are people too, and by acting defensively as soon as you meet them, you will make the entire experience far more challenging.
Instead, it is better to create a rapport because, as the saying goes, you catch more flies with honey than vinegar. You should always keep in mind that they want to make a sale, but most want you to be happy, as it is much more satisfying to have a grateful customer than one who feels they have been ripped off.
Ensure You Get A Good Trade In Price
If you are trading in an old car, try to get the best price you can when negotiating with a car dealer. You can usually find the market price by looking through the Kelley Blue Book. Nonetheless, be prepared that you will get a low-ball offer at the beginning.
You shouldn't expect to get the exact price in the blue book because many factors will affect the price, but it will help you in the negotiation process if you have a good idea of how much your car should be.