Disclosure of Material Connection: I received one or more of the products or services mentioned above for free in the hope that I would mention it on my blog. Regardless, I only recommend products or services I use personally and believe will be good for my readers. I am disclosing this in accordance with the Federal Trade Commission's 16 CFR, Part 255: "Guides Concerning the Use of Endorsements and Testimonials in Advertising."
The summer is slowly winding down, but one of the biggest beach and outdoor party days is just a week away…Labor Day. Yet just because it getting closer to Fall does not mean that the sun's rays are any less damaging, that's why one of the main items in my Labor Day weekend getaway bag is sunscreen.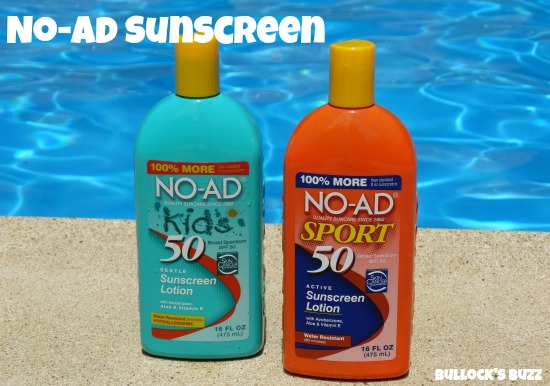 I remember going to visit my mom down in Florida one summer, and I didn't bother bringing sunscreen with me because I knew she'd have some. Sure enough before we headed to the beach she handed me a bottle of a sunblock I'd never heard of called No-Ad Sunscreen. At the time the name really threw me, and because I wasn't familiar with it, I wasn't too sure about how well it would work. It turns out there is a reason for that name No-Ad, and that is because the company wanted to be able to provide families with quality sun care products that are twice the size as national brands for the same price – all with "no TV ads", no hype and no gimmicks. It worked. No-Ad is a product that works well enough to speak for itself.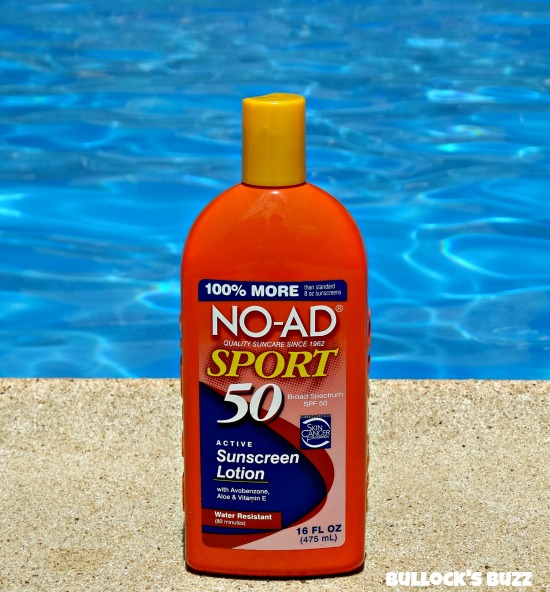 No-Ad makes several formulas of sunscreen including general protection, sport, kids, and tanning, as well as a couple of after sun care products, with the SPF values ranging from 4 up to 60. I received a bottle of the No-Ad Sport and the No-Ad Kids, both of which provide broad spectrum protection, have an SPF of 50, and contain aloe, vitamin E and Avobenzone. Both are waterproof for up to 80 minutes, and the Kids Sunblock is hypoallergenic which is perfect for little one's skin.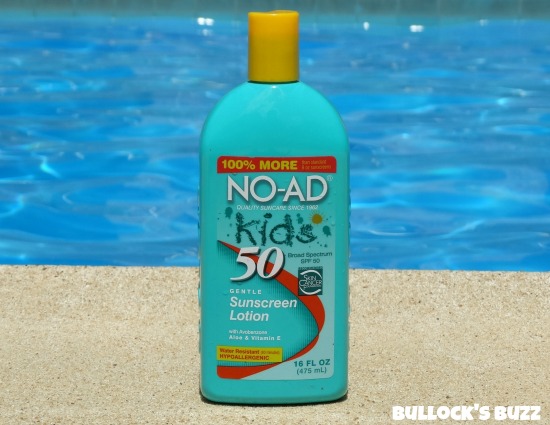 My stepson really likes the No-Ad because he says that it doesn't take a lot time to rub in. I like it because it absorbs quickly, and doesn't leave an oily or sticky feeling. We both like that we are able to stay out in the sun without worrying about getting burned, and we don't have to worry as much about the damaging effects of the UVA and UVB rays.
No-Ad is available online at Amazon.com
, Walmart.com and Drugstore.com. You can also find it at your favorite drugstore, Walmart or grocery. To find a location near you, use the store locator on the No-Ad website. I really love that I can get a 16 ounce bottle for what a 3 ounce bottle of other brands cost, and No-Ad works just as well if not better. Ever since my mom handed me that bottle, No-Ad has been my sunscreen of choice.