Disclosure of Material Connection: I received one or more of the products or services mentioned above for free in the hope that I would mention it on my blog. Regardless, I only recommend products or services I use personally and believe will be good for my readers. I am disclosing this in accordance with the Federal Trade Commission's 16 CFR, Part 255: "Guides Concerning the Use of Endorsements and Testimonials in Advertising."
2014 Back to School Guide
One thing every kid needs when heading back to school is good, durable backpack. Whether they are in Kindergarten or high school, their backpack needs to be sturdy enough to tote around their books, papers, clothes, and other items, as well as be able to put up with quite a bit of wear and tear! At the same time, the kids want their backpacks to be colorful and fun. Sydney Paige Inc. has several collections of backpacks that are not only well-made and durable, but feature all sorts of fun, bright and colorful designs.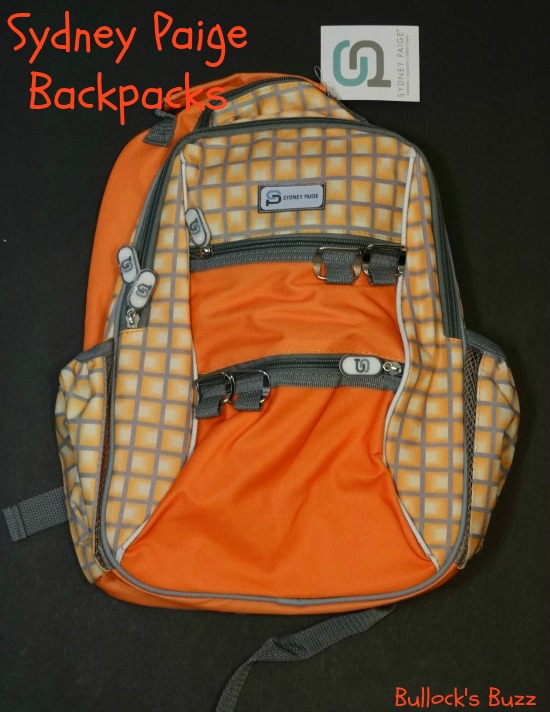 The Valencia Collection is the Sydney Paige backpack designed for young learners. Perfect for the early elementary years, each backpack features fun, colorful geometric patterns that were designed by Sarah C. Ferguson. With two large compartments, several pockets and slots, there is a spot for practically everything! Books, papers and folders fit perfectly in the large middle compartment, the second large compartment can hold more of the same, the two side slots are perfect for carrying water bottles, and the two smaller pockets on the front are great for pens, pencils and other knicknacks.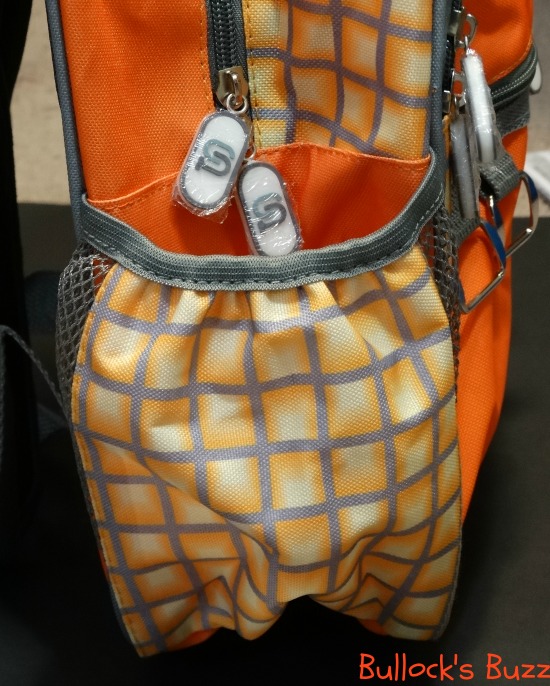 I love how sturdy these backpacks are! First of all, the material itself is very high quality and durable, as are all of the seams and stitching. The zippers are also heavy duty, have sturdy rubber pulls and don't feel flimsy, or like they will fall apart after just a few zips. It also has several metal 'rings' where kids can clip on those little toys that are so popular. In addition to those toys, the rings are also perfect for hanging one of the Sydney Paige Statement Tags which come in a variety of positive messages i an assortment of styles which add fashion and inspiration to your child's school day.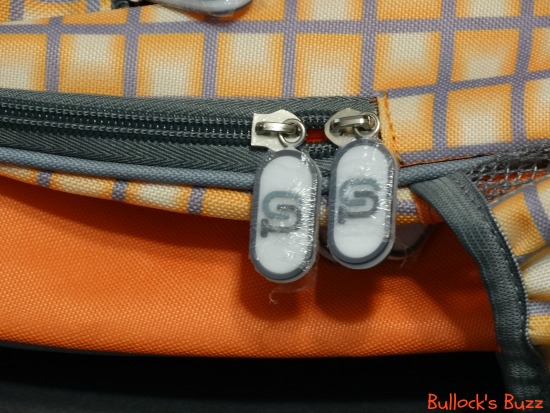 As far as comfort, these little backpacks are loaded! The back side of the pack -the one that rests against your back – is lightly padded to help keep those hard textbooks from resting uncomfortable or poking you in your back. The shoulder straps are also lightly padded for comfort, and are adjustable in length. Plus there is another adjustable strap connecting the two shoulder straps so you can keep them from spreading too far apart, and slipping off your child's shoulders. There is also a convenient handle towards the top so your child can carry it instead of wearing it. My niece tells me that she loves how the backpack sits so comfortably on her back, and how it doesn't rub against the back of her neck like some backpacks do.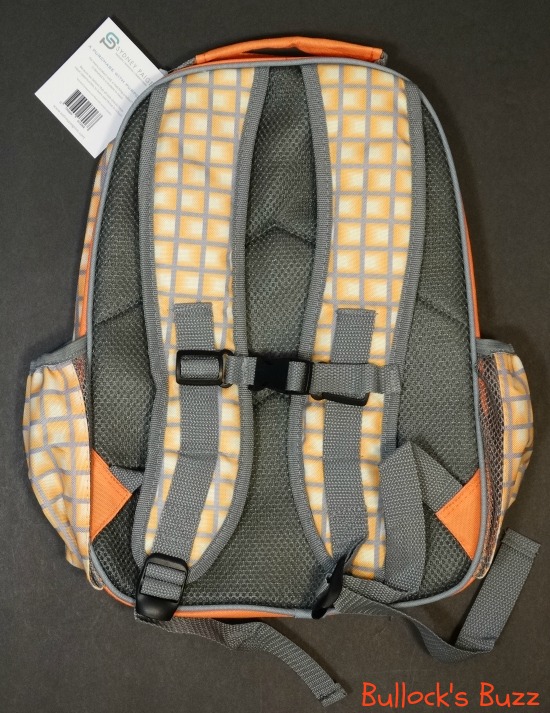 The Valencia Collection also offers matching pencil cases, lunchboxes, iPad sleeves and other accessories. However, my absolute favorite thing about these backpacks, is that like all Sydney Paige products, for every one sold another is donated to a child in need right here in America. Plus, those donated backpacks are filled with school supplies so that every child has a chance to succeed.
Sydney Paige backpacks can be purchased directly through their site at https://www.sydneypaigeinc.com/. Be sure to check out their other backpack collections for toddlers and teens/young adults.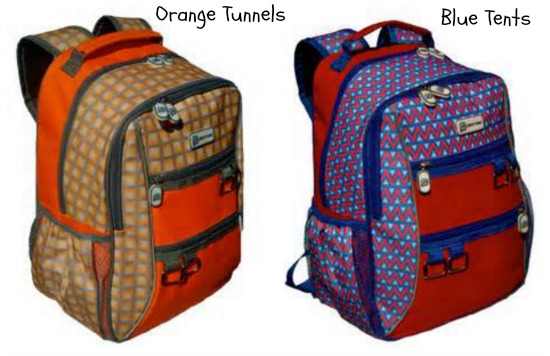 Want a Sydney Paige backpack for your child? Enter to win your choice of either the Orange Tunnels or the Blue Tents backpack from the Valencia Collection. This giveaway is open to residents of the US, age 18 and up. One entry per household/IP address. To enter use the Giveaway Tools form below.
GIVEAWAY IS OVER!