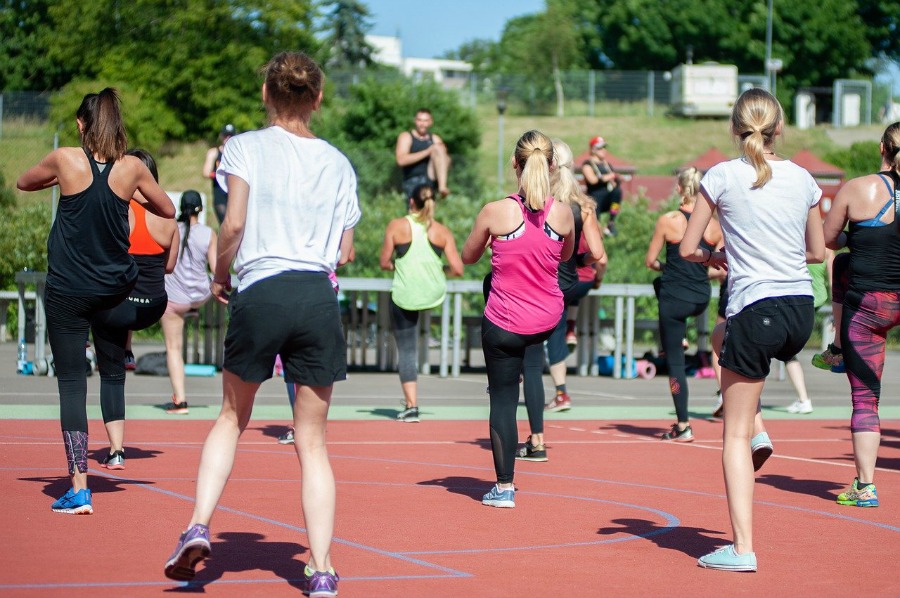 If you are a fitness enthusiast, you will probably know the value of the right workout clothes. Certainly, it helps you stay cool, comfortable, and breathe easier as you exercise. And if you want to grab eyes in the gym, going the extra mile with your choice of activewear makes sense. Looking cool as you sweat it out this summer is all about following the best activewear trends for women of the season. Here are the ones that stylish fashionistas should know about.
Trend #1: Multitasking activewear
Smart women always follow the rule of less is more and the same goes with the multitasking trend in gym clothing. Right now, you can see a lot of leggings and tees that you can double up for the gym, weekend shopping, and casual outings. The best activewear trend for women is all about athleisure these days, which mixes exercise with leisure. The idea behind multitasking is to have a lighter wardrobe while cutting down on your fashion budget as well.
Trend #2: Pastel is hot
The pastel trend is emerging as a winner these days when it comes to activewear trends for women. Especially as some celebs have popularized the pastel look in sportswear. But don't expect to make a mark with the classic beige and chrome tones this summer. Right now, you will discover a lot of unique and new tones such as baby pink, powder blue, pastel turquoise, and lilac. So go ahead and pick a few pieces in these amazing hues.
Trend #3: Comfort is the top priority
When it comes to activewear trends for women, comfort has never been so important. When you shop gym clothing, opt for fabrics that are easy to breathe in and feel soft on your skin. With leggings and yoga pants, you need to be extra vigilant about the stretch factor because something that isn't stretchable enough is bound to restrict movement.
The online activewear from Fabletics is a good example of sculpting fits that drape the form effortlessly, regardless of your shape and size. Moreover, good fits are equally valuable when you consider comfort.
Trend #4: Activewear for all
If you have been struggling to find perfect pieces in sportswear because of your plus size, you don't need to worry any longer. You will see brands coming up with collections in different cuts and materials meant to cater to women of different shapes and sizes. So you can expect to get plenty of options that give you all the comfort and support you have always yearned for when it comes to activewear trends for women.
Trend #5: Focus on ensemble
Another activewear trend for women in 2020 is ensemble dressing. Rather than choosing just your attire with care, you need to focus on creating an ensemble. Pick every piece with care, ensuring that your top, leggings, shoes, and accessories blend seamlessly and present an appealing picture as a whole. Experimenting with mix and match is a good idea but settle for combos that you feel good about.
There isn't much that you need to do for looking like a diva even as you work out. Follow these activewear trends for women, but be sure to choose only the pieces that make you feel comfortable.