Your employees spend endless time and energy helping your company succeed. Showing your gratitude and acknowledging their efforts can be one of the most important tools your company has. Not only does it boost morale and productivity, but it also leads to better relationships, increased employee retention, and more. And one of the simplest and most effective ways to show your gratitude is by giving employee appreciation gifts.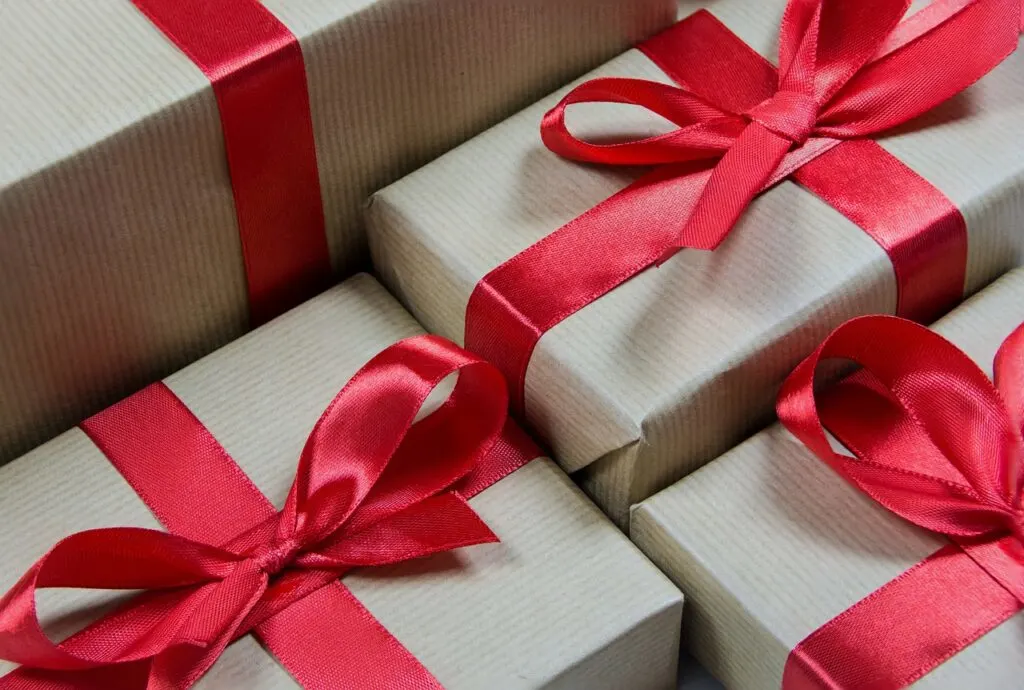 What Should I Give My Staff as a Thank You?
Gift-giving can be challenging, especially when buying for people who are not in your immediate family. However, just like any type of gift, the best employee appreciation gifts are based on what the recipient would enjoy the most. Gifts that feel personal, unique, and special. Avoid the cookie-cutter approach.
Here are some employee appreciation gifts that are perfect for showing your employees that you see the effort they make and you appreciate it.
Coffee or Tea Supplies
A cup of coffee or tea is just a part of the morning routine for many people, but for others, it is an experience. Go beyond a basic coffee mug and gift them a coffee gift pack or a tea gift pack. There are lots of gift baskets and subscription boxes for caffeine lovers.
Or you can go the DIY route and fill a basket or another container with gourmet coffees or teas, a selection of flavored creamers, a personalized mug, and a coffee grinder or tea infuser.
Extra Vacation Day
Having extra and unexpected time off is one of the best employee appreciation gifts. Gift your employees with a day they can spend relaxing, being with loved ones, or working on a hobby or passion project. Encourage them to use the day however they like, with no work pressure at all. This super simple gift idea is often one of the most popular with employees.
Personalized Gifts
A simple present becomes much more special when it is personalized with the recipient's name. Personalized gifts show that you spent time selecting and having something made specifically for that person.
Some of the most popular personalized employee appreciation gifts include:
Coffee mug or water bottle
Keychain
Wallet
Notebook or planner
Stationary
Gift Baskets
Often considered the best gift for employees, a gift basket filled with goodies is another awesome employee gift idea. You can order already-made gift baskets online or you can go the DIY route and make your own.
Gift baskets can be filled with a variety of items and can also be theme-based. Some ideas include:
sweets and treats basket for someone with a sweet tooth
spa day gift basket for pampering and relaxation
baking basket for the avid baker
book-themed basket for the reader
garden gift basket for the gardener
and many more.
Special Suprise Day
Gift the entire office with a special and unexpected special treat day. For example, surprise them with an afternoon movie and popcorn. You can either take them all to a theater or set it up in a break room or meeting room.
If you can't have all of your employees off at the same time, or your staff is very large, split it up into groups.
Other ideas include having lunch catered, taking your employees out to lunch as a group, having a picnic in a park, and more. Get creative with it.
Final Thoughts on Employee Appreciation Gifts
A little appreciation can go a long way. The best employee appreciation gifts are those that come from the heart. And while it can be a little challenging to select a gift for an employee hopefully the above ideas will make it easier for you to choose the perfect gift.