Whether it's Christmas, Passover, Valentine's Day, or another, when a holiday arrives, it can be difficult to keep up with your regular cleaning duties because there is so much to do. But don't be worried. Today I'm sharing the best holiday cleaning tips for stress-free housekeeping. Let's get started!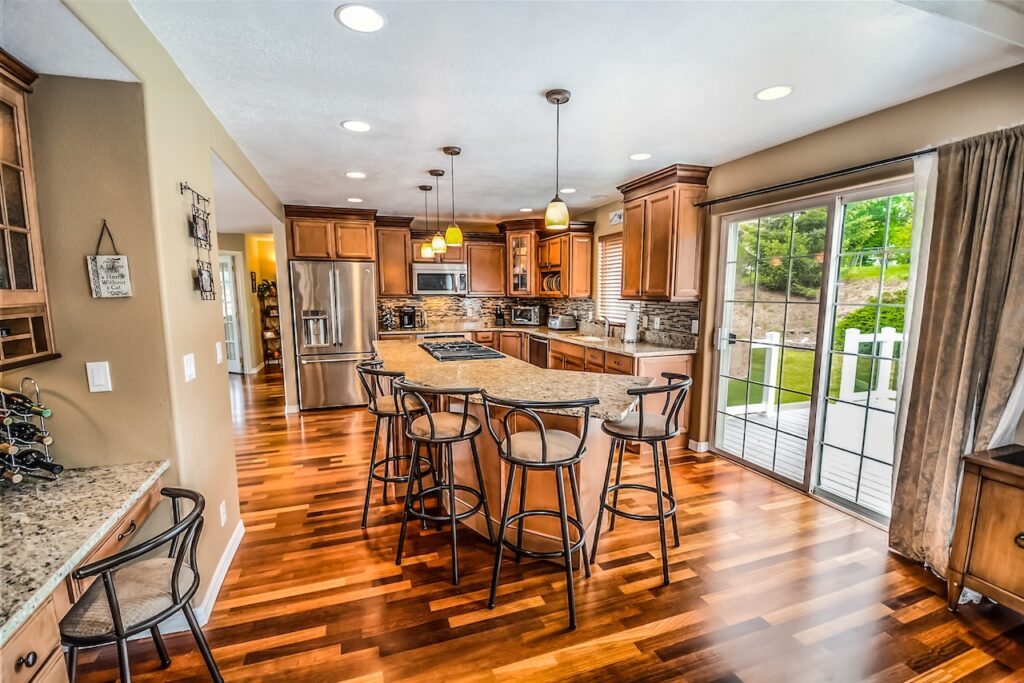 Why Smart Cleaning Tips Help During the Holidays
Think about it; we call it a holiday, but the time surrounding that holiday often becomes too busy, and we lose sleep or find it challenging to meet simple goals. Time management can be a big problem, especially when you have children and other guests coming around.
Knowing tips that help you clean quickly and efficiently can help you save time so you can tend to more important things. You deserve to enjoy your holidays, so brilliant and effective cleaning tips, like how to clean a microwave quickly, will come in handy.
These holiday cleaning tips will help you prepare your home and make the most of your time so that you can get back to more important things – like enjoying the holiday with your family and friends.
1. Create a Cleaning Schedule
One of the best holiday cleaning tips is to use a cleaning schedule. Following a cleaning schedule will help you stay on top of your cleaning and help you avoid a big mess. And while following a schedule can seem like a huge task, it doesn't have to be. You can start by cleaning one room a week, then adding additional rooms as you get more comfortable with the routine.
You can easily create your own or you are welcome to download, print, and use this free printable weekly cleaning schedule that I made and follow.
2. Declutter
Next on our list of holiday cleaning tips is decluttering. The first step to creating a clean home is to declutter. Getting rid of clutter not only makes your home look and feel cleaner, but it also creates more space for your favorite decor. It also has the added bonus of helping relieve stress. Plus, it gives you more space to enjoy time with friends and family.
As much as possible, try to organize decor, gifts, or holiday items, so they're not occupying unnecessary space. You can use storage bags to keep decorations off the floor or mount shelves to put decor out of the way.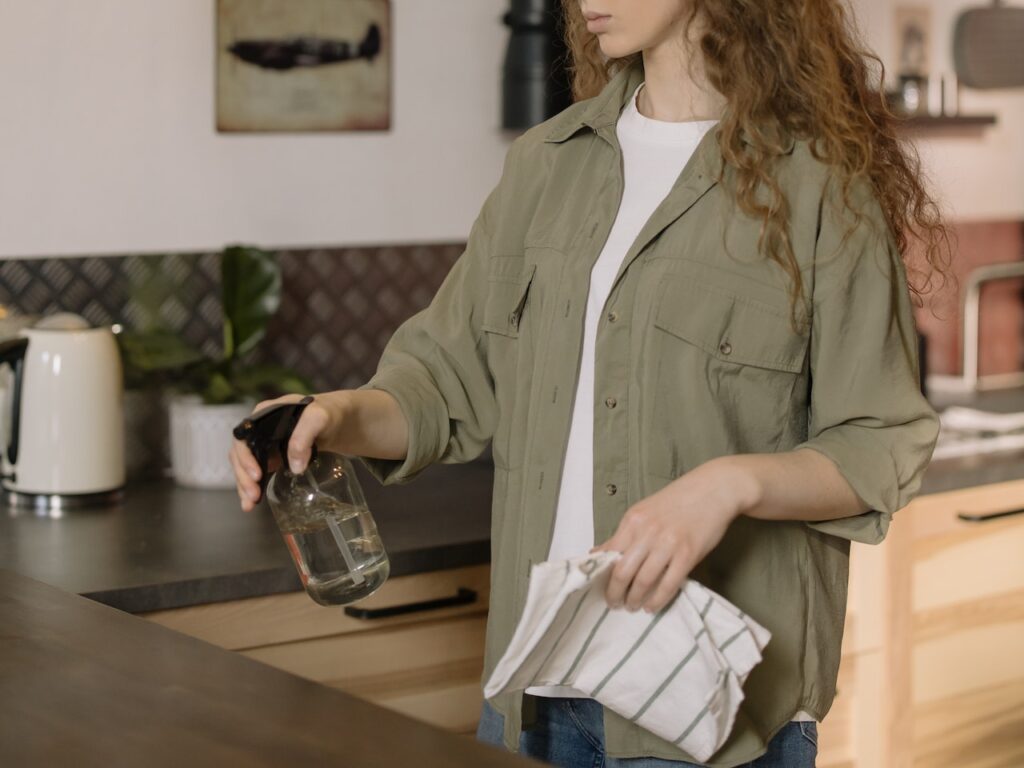 3. Clean up the kitchen before and during cooking
Cleaning your kitchen before you start preparing food leaves you less to clean later. Go ahead and tidy up your cupboards, throw away expired food, and wipe down your countertops. Be sure to clean your stove and oven while you're at it—you don't want to leave the mess for later.
Also, a holiday cleaning tip that I find especially helpful is to clean as you cook. If you put supplies and ingredients away, wash the dishes, and wipe down the counters as you go, you won't have to worry about cleaning a huge mess when you finish. Instead, you can join your guests and enjoy the meal together.
4. Dust the Furniture Correctly
Dusting furniture is another important part of cleaning your home. But you need to make sure you clean it properly using the best tools. There are many ways to dust furniture, depending on what the piece is made of.
You should always use the best cleaning methods to dust your furniture. This way, you can avoid repeating the work every few days. Properly cleaned furniture can stay clean for weeks, so that is one less thing you have to do.
5. Wipe Down the Walls
Next on the list of holiday cleaning tips is to wipe down the walls. Often neglected, your walls can hold a surprising amount of dirt and dust. Before you sweep or vacuum, wipe down all of the walls in your home with a clean cloth or a Swiffer cloth.
6. Clean the Floors
Sweep and wipe or mop your floors clean of any dust or dirt. If you are in a hurry and don't have time to mop, use a damp cloth and a top-rated cleaning product to remove any build-up or grime that has been collecting on your floors and in the cracks.
You can also polish your floors with a dustless floor polish or the proper polish product for your floor type. Taking the time to do this will leave your floors sparkling making your home look cleaner for longer.
Vacuuming the carpets and rugs in your home will quickly get rid of any dirt and dust. It will also help brighten your home while keeping it cozy. It's a quick and easy way to give your home a fresh and clean look.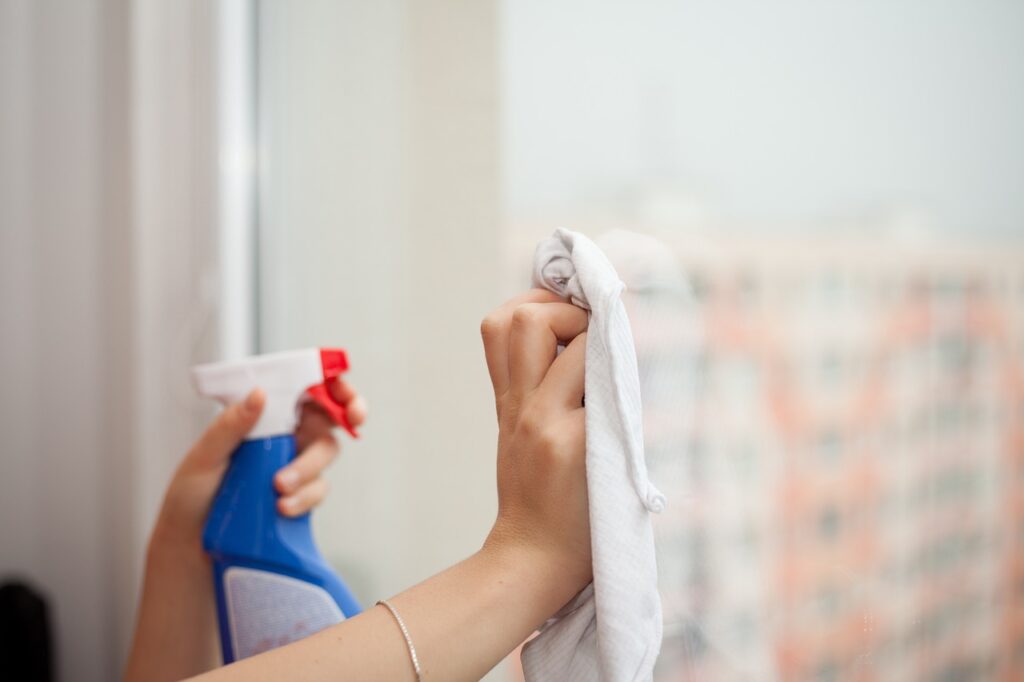 7. Clean Windows and Mirrors
Cleaning your windows is next up on our holiday cleaning tips list. Cleaning them not only looks nice, but it will also let in more natural light. This will brighten up your home and make it feel even cleaner. If you have a lot of decorations in your home, keep them off of the windows. They can make it harder to see out of your windows. If you have some, use old newspapers to wipe the mirrors and windows down as this leaves fewer streaks.
8. Take Care of Your Pets
Another of our holiday cleaning tips is to get rid of any pet hair on your furniture, clothes, and other surfaces and prevent it from coming back. Start by brushing your pets thoroughly, and take them to the vet to be groomed.
Next, use a lint roller or a wide piece of tape to remove cat and dog fur from your furniture, throw blankets, and even clothing.
Another way to reduce the amount of pet hair on furniture and carpets is to put your pets in a dedicated room or a screened area for a while. When you are ready, open the screen to allow your pets to come out to play.
9. Fix Things Without Delay
While cleaning, if you find anything that is damaged or broken, take care of right them. Don't procrastinate on fixing it. Depending on what the damaged or broken item is, waiting can wind up costing you a lot more money in the long run.
In addition, having a take-care-of-it-now attitude will help you avoid piling up tasks over time.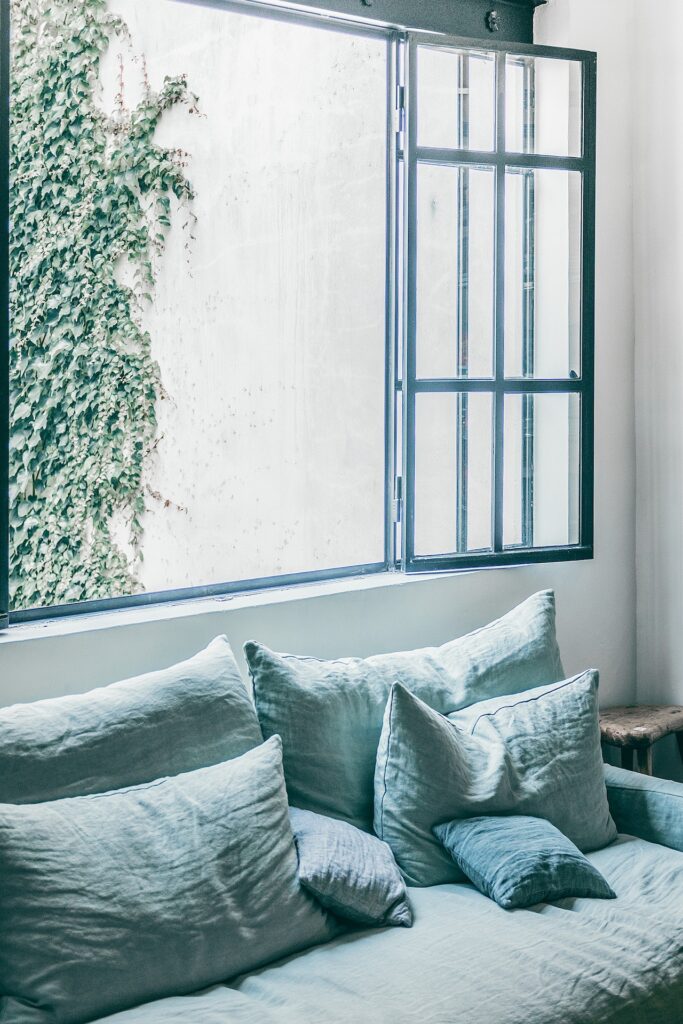 10. Air Out Your Home
Before the celebration begins and weather permitting, open a few windows to air out your home. This will help remove any unwanted odors and give the entire house a fresh. clean smell. Then you can place scented candles or other scents around your home if you desire.
Conclusion
Holidays should always be fun. So get ready to celebrate with your family and friends and enjoy the day with a clean home thanks to these simple holiday cleaning tips.