A kitchen countertop requires good options, and the market offers plenty. Most of these countertops are used by the majority in most residential kitchens. These options include marble, granite, quartz, and so on. Every material has a positive and negative side of its own. If you plan to remodel your kitchen, know that you will need to choose the best materials to use for kitchen countertops.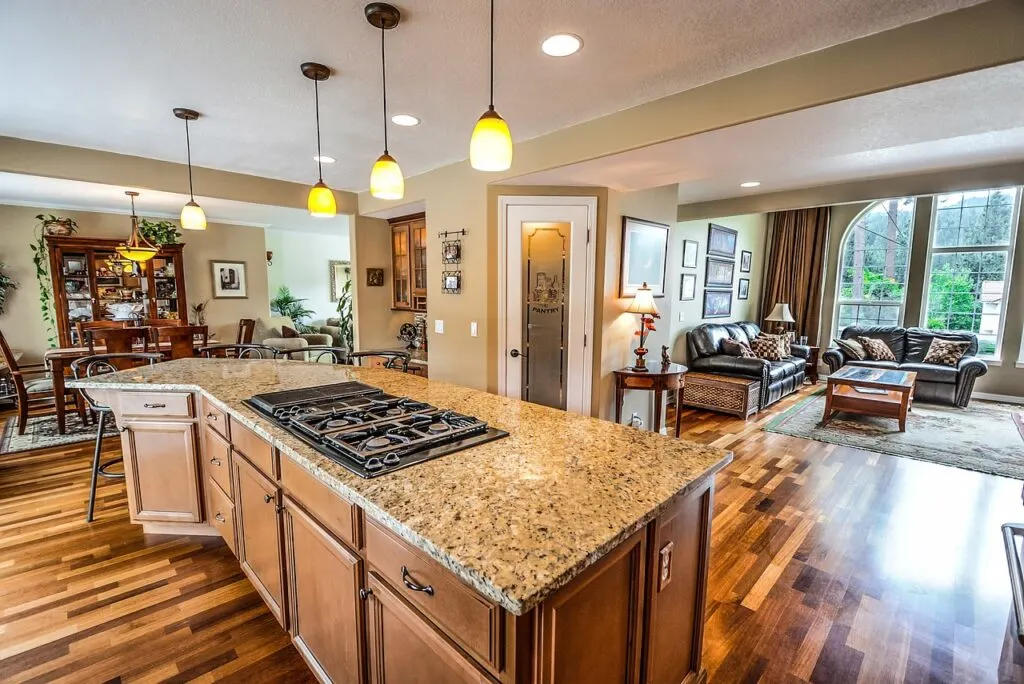 Do your research, understand every option's pro and con, and wisely choose the best kitchen countertops for your home. Some materials can be strong, while others can be scratched easily. Depending on your preferences, select the best from the given list below.
Granite
If you are searching for something exquisite, go for granite. If you have no cost to consider, granite is the best option. The presence of granite defines an elegant kitchen as a countertop. The price has eventually come down with the widespread usage of granite worldwide. The stone's beauty contributes to the modesty and beauty of the kitchen. Engineered granite stone has become common these days.
Pros
Heat resistant
Extended variety of colors
Substantial and permanent
Durability
Cons
Expensive
High maintenance required
Prone to cracks and damages
Soapstone
It is a natural stone, dark gray, with a smooth and silky feel. It can be considered a recent alternative to granite. Mostly, historic homes use soapstone as a countertop, but even modern homes are bringing it to use. Soapstone increases its attractiveness with time.
Pros
Resistant to stain
Deep, rich color
Impervious to heat
It provides an antique and historical look
Cons
Darkens over time
It has to be treated with mineral oil
No DIY installation
Ceramic Tile or Porcelain
Ceramic tiles are less expensive than any other natural tile. It is comparatively more durable and easy to clean. Caesarstone Australia, a porcelain tile kitchen countertop, can be the best for DIYers. Recent changes and innovations in porcelain patterns have made it more attractive. They offer versatile design options and are available in a variety.
Pros
Affordable
Easy to clean
Suitable for DIYers willing to construct
Immune to heat
Variety of colors and designs
Cons
Expensive custom tiles
Brittle tiles prone to cracks
Grouts can be difficult to clean
Not as prestigious as natural stones
Laminates
Laminate countertops are plastic-coated surfaces, usually synthetic in form. They are smooth, textured, and easy to clean. These are bought as pre-formed segments and are fabricated according to specifications, laminates have recently witnessed a surge in popularity due to convenience and variety in designs, colors, and textures. These laminates are usually preferred in retro designs for mid-modern kitchens.
Pros
Thousands of colors and designs are available
DIY installation
Easy to maintain
Inexpensive
Cons
Too average
Custom treatments can add expenses
Scratchy surface
Irreparable damage
Conclusion
Your kitchen space must be attractive and clean. One of the primary things one looks at while entering your kitchen are the kitchen countertops Multiple materials can be used as a countertop. However, you know the appropriate one for you. From the above-listed materials, choose the best and remodel your kitchen.