In today's digital world, our lives tend to be glued to our screens whether it's for work, entertainment, or connecting with friends and family. However, sometimes the real magic lies beyond the pixels. Instead of binge-watching your favorite shows, why not indulge in some of the fun and engaging night-in activities?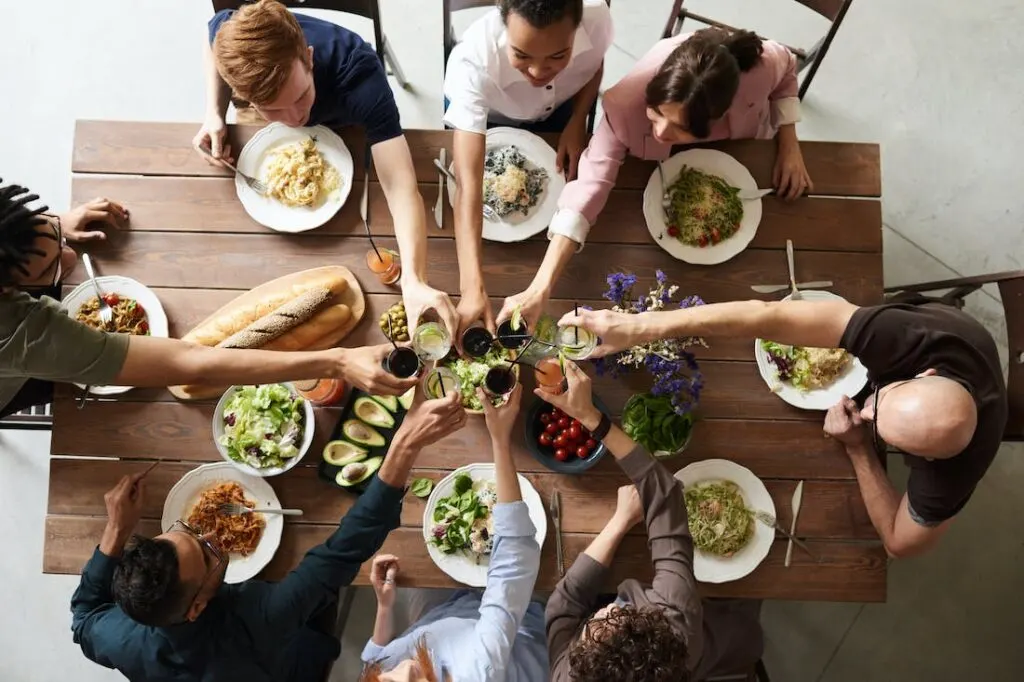 Today I've curated the perfect list for you, featuring various entertaining and enriching experiences to enjoy alone or with friends. So step away from the screen and take a look at these unforgettable night-in activities.
Let's get started!
Set up a Karaoke Party
Pick up the phone, call your friends, and tell them to get ready for a night filled with music at your karaoke party. You don't have to sing like a professional; it's all about having fun!
To get started, you will need to get a karaoke machine. You can find many affordable karaoke systems online that won't break the bank. Then, set out some drinks and snacks, like chips, to keep your guests entertained.
Once you've sorted the refreshments, set up a vibrant Karaoke ambiance—whether it's in your living room or out in the yard—with colorful LED lights setting the stage for a night filled with music, fun, and laughter.
Go to an Author's Book Reading
When your friends are busy, and you find yourself alone, worry not; there are lots of exciting night-in activities for you.
For example, check out an author's book reading. Many bookstores and libraries occasionally host captivating book-reading events. Check around your local area or online to discover any upcoming book readings in your community.
Attending these events provides an opportunity to meet new people and imaginative minds. It can also be a truly enlightening experience to hear a book from the author's perspective. Plus, you might even score a signed copy—a definite win-win situation.
Play Online Slot Games
If you and your friends enjoy friendly competitions, playing online slots is an intriguing night-in activity that promises a fun and unique experience.
There are many free slots you can choose from, and if you're willing to put your money where your mouth is, you could earn some extra cash too.
Exciting games like 1429 Uncharted Seas, Big Bass Bonanza, Dragon's Siege, and Alien Wins await your challenge. All you'll need to do is sign up, create your account, and then invite your friends to join in the fun. For a superior viewing experience, you can even play these free slots on your smart TV.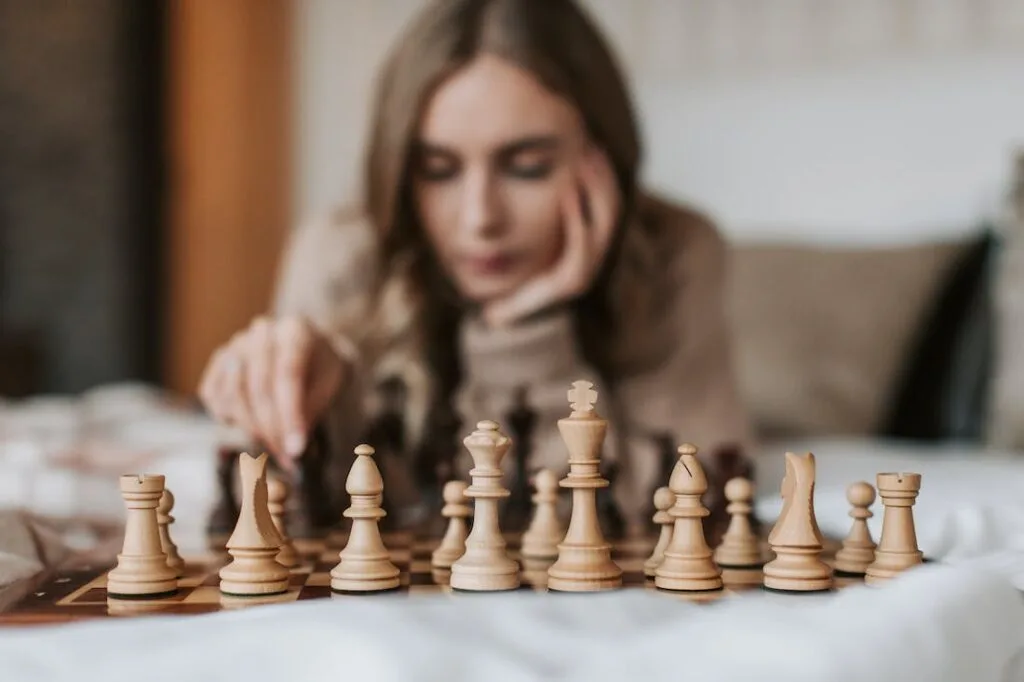 Play Board Games
Every perfect night-in includes board games, whether you're flying solo or surrounded by friends. Monopoly is a popular game and everyone's favorite. If you're feeling adventurous, embark on epic quests with Dungeons and Dragons, aiming to reach level 20.
Chess is another great option for when you have a friend or two around. Board games not only offer a great time but they also enhance your problem-solving skills, making this one of the truly rewarding night-in activities.
Learn a New Skill
One way to keep yourself busy and build your personality simultaneously is by learning a new skill. Whether it's honing a professional talent like business writing or indulging in leisure pursuits such as carpentry, painting, or learning a musical instrument, the options are many!
Acquiring new skills is not only a great way to fill your nights with purpose, but it also enriches your character, making you a more interesting person to hang out with at social gatherings. Plus who knows, you could also make some money off it in the long run.
Have a Candle Lit Dinner in your Yard
If you haven't cooked dinner in a while, why not take the time to rediscover the joy of preparing your own meal?
Skip your usual dinner-in-bed and instead cook something that you really enjoy eating. Even if you're a novice in the kitchen, this can be an excellent opportunity to learn. Platforms like YouTube offer plenty of tutorials to guide you through cooking your favorite dish.
Set out a nice table in your yard with candles and a bottle of wine. Whether you're in solitude or accompanied by friends, this experience not only brings a sense of satisfaction but also enhances your mood, sparks creativity, reduces stress, and sharpens your focus.
Start Journaling
When it comes to unique night-in activities, starting a journal has lots of benefits. In fact, writing down your thoughts in a journal can be a transformative and restorative practice.
Taking the time to jot down your thoughts or reflect on your day can significantly enhance your emotional well-being. Journaling acts as a therapeutic outlet, allowing you to process your thoughts and experiences more effectively.
It provides a safe space to explore your innermost thoughts and helps you find clarity in your life. Additionally, the habit of journaling nurtures self-reflection, self-discovery, and personal growth.
Host a DIY Wine Tasting Experience
Transform your night-in with a delicious and fun DIY wine-tasting experience. Begin by shopping for budget-friendly wines and invite your friends over for a memorable evening. If you want to make it even more interesting, do a bit of research on unique wine-tasting techniques. This can help make the event even more engaging, especially if you have fellow wine enthusiasts joining.
Enjoy the different flavors and talk about which ones you enjoy the most. You can even rank them from best to worst. Don't forget to include a selection of snacks for you and your friends to enjoy while you indulge in this delightful night-in activity.
New Home, New Memories: House Paint with Friends
If you've recently moved in and are exploring your unfamiliar neighborhood, here's a great activity you can do to make your new place feel like home. Invite your closest friends over and transform your space with a DIY house painting night.
All you need are paint buckets and brushes, and you're ready to unleash your creativity. Ask each friend to bring their paintbrush, and together, you can redecorate your house while catching up and creating lasting memories. It's a fun-filled way to bond and make your new house truly your own.
Conclusion
On those restless evenings when you're seeking something to do, choose from the diverse array of night-in activities mentioned above and dive right in! Each one promises endless enjoyment and meaningful experiences. Remember, these activities are all about having a good time, so enjoy the moment and savor the fun.