Today's post featuring BODYARMOR Sports Drink is a sponsored post.
I am one of those people who does not like the taste of plain water. So when it comes to staying hydrated, especially during the dog days of summer, I wanted to find something that would not only keep me hydrated, but would taste good too. Enter BODYARMOR Sports Drink.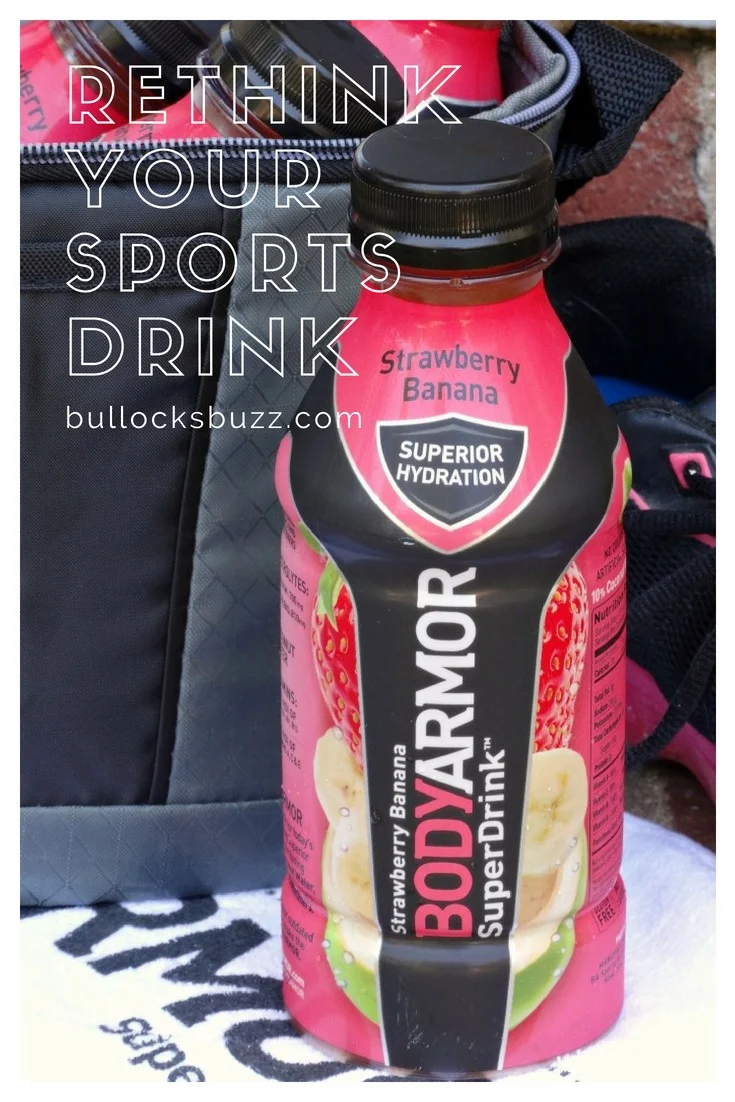 What is BODYARMOR?
BODYARMOR is a refreshing sports drink made with coconut water, vitamins and minerals. It's packed full of the good things, with none of the bad. For example, it contains no artificial coloring, flavoring, or preservatives, and is both gluten-and-caffeine free. It's also made with pure cane sugar.
Why cane sugar? As you may know, the majority of sports drinks are packed full of artificial sweeteners such as fructose, sucrose, sucralose and others. These chemical sugars do not burn off as easily as natural sugar, which is why BODYARMOR uses pure cane sugar instead.
Additionally, the sports drink is packed with hydration-replenishing electrolytes and vitamins including Vitamins A, B6, B12, C and E, as well as Niacin, Folic Acid, and Magnesium. Plus, one 8 ounce serving has a mere 70 calories! And did I mention it's also certified kosher?!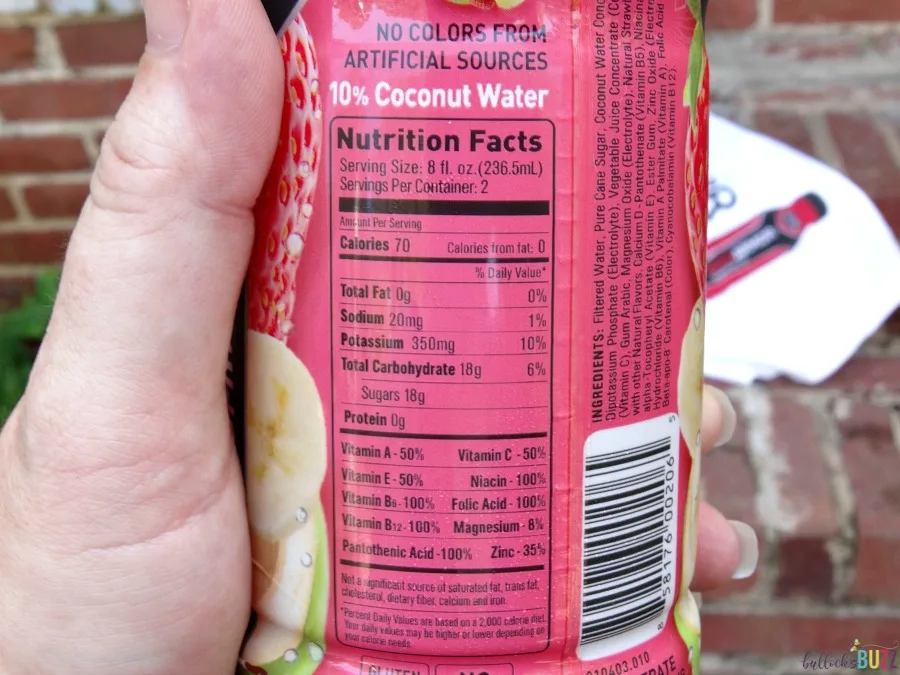 Our BODYARMOR Experience
At the beginning of Spring, my husband and I challenged each other to lose weight. We are watching what we eat and drink and have been going for long walks after dinner. The hot, steamy afternoons are already topping off in the upper 90's, and that makes exercising at any time a sweltering and sweaty experience. It also makes staying hydrated even more important.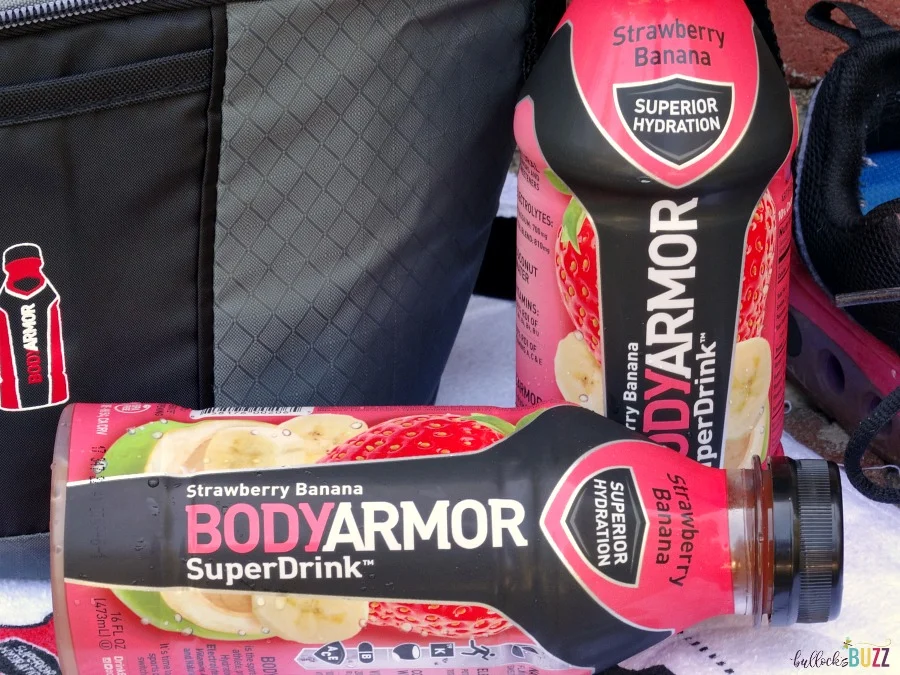 BODYARMOR has quickly become our go-to exercise drink. It's cool and refreshing, and really does help us rehydrate and re-energize after our walk. Plus, I love the fact that it is made with coconut water instead of the usual water and sugar mixture. Coconut water is naturally hydrating and full of health benefits.
One of our favorite flavors is the Strawberry Banana. Icy cold, it has a fresh and fruity flavor, and is surprisingly sweet – but not overly sweet. Instead has a light, natural sweetness similar to what you taste in a glass of fresh-squeezed juice. We also like Tropical Punch and Mixed Berry!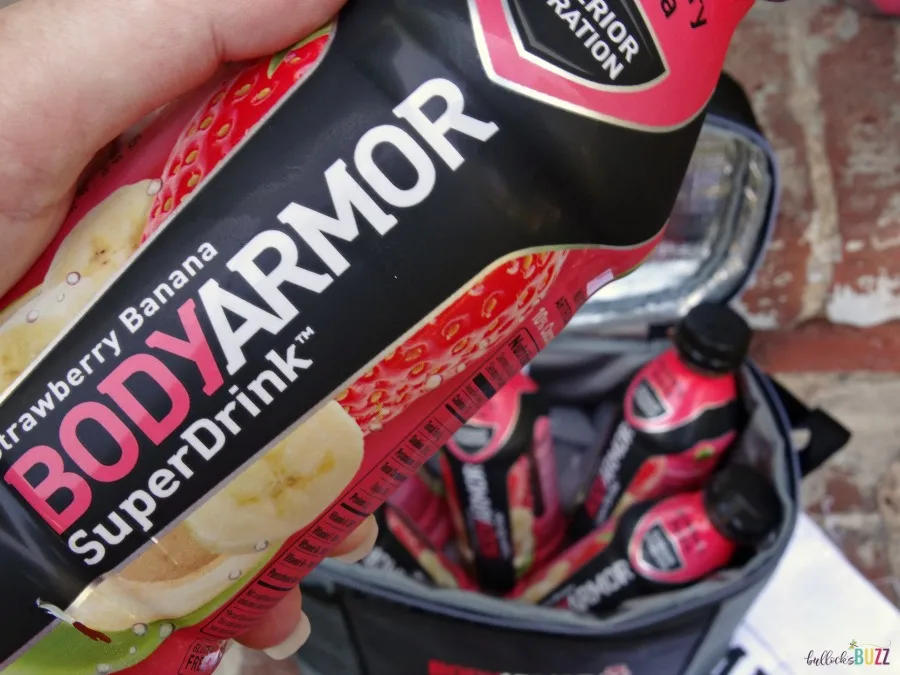 In Summary
Overall, my husband and I really like these sport drinks. They taste good, are full of much-needed vitamins and minerals, and do a great job in helping you stay hydrated. Plus, they offer a great selection of fun and fruity flavors that don't have that watered-down, fake-sweet taste I've come to associate with many sports drinks.
BODYARMOR Sports Drink is available in 11 refreshingly fun and fruity flavors including Strawberry Banana, Orange Mango, Fruit Punch, Blackout Berry, Watermelon Strawberry, Pineapple Coconut, Mixed Berry, Tropical Punch, Lemonade, Grape and Knockout Punch. You can find it nationwide at some of your favorite retailers including Walgreens, Circle K, and Publix.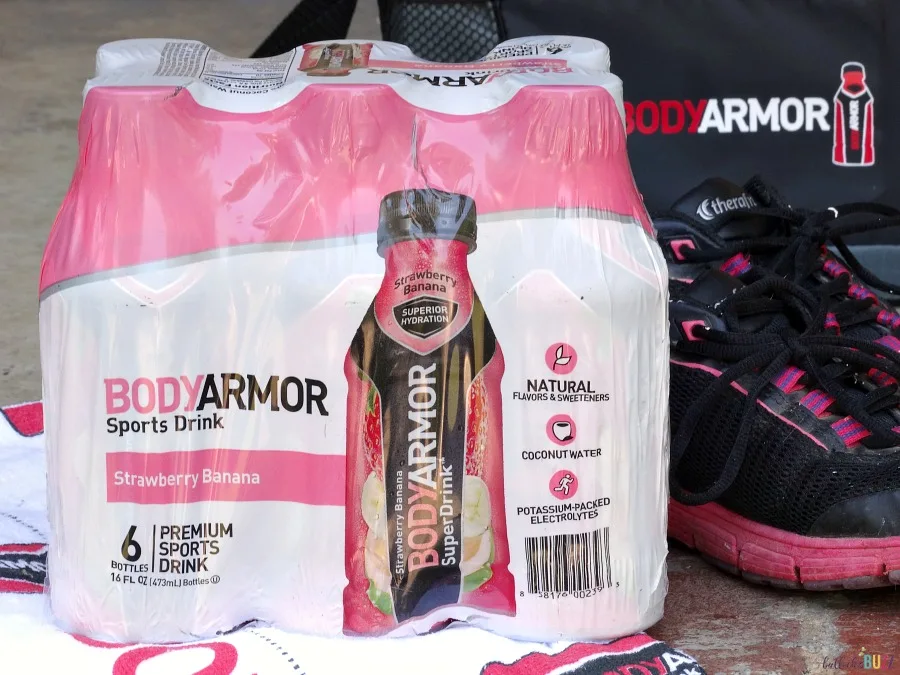 New BODYARMOR 6 Pack
And now, BODYARMOR Sports Drink is also available in 6-Packs! Four refreshing fruity flavors are sold in the 6-pack including Fruit Punch, Strawberry Banana, Orange Mango, and Peach Mango LYTE.
Which flavor BODYARMOR sports drink is your favorite?