There are probably a lot of people you like and run into on a daily basis while you are working and running errands. However, there are probably only a handful of women who are truly your close friends. As summer comes on the scene and everyone is busy chasing children and getting in as much camping as possible, it's easy to lose touch. So why not make a special effort to host a small gathering in your backyard for the women you hold closest to your heart?! Think vintage and old time summer garden party for your theme; you could even ask them to come in costume! When it comes to garden party planning, the following tips and ideas will help you make this a party to remember.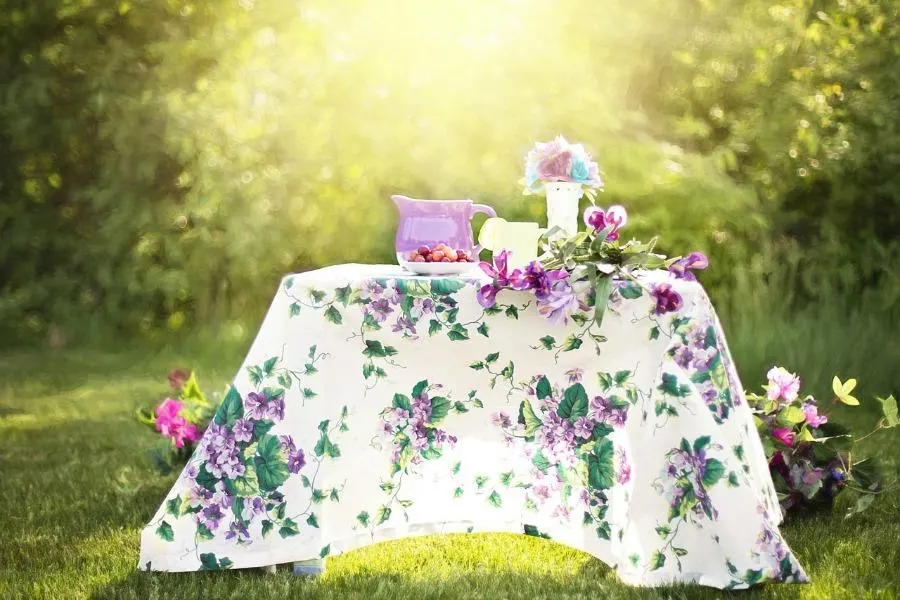 Food
When thinking of a ladies' get together, the thought of small tea sandwiches and iced tea seems to come to the forefront. But why not do things a little differently. Think pineapple lemonade served in pretty wine glasses and garnished with fresh colorful fruit. Or if you want the charm of wine, select some Russian River Chardonnay and gently place bright, frozen berries in it for color and class while also helping it stay chilled in the warm afternoon sun. Make glass tags from pretty pieces of torn cloth and tie one around each glass stem leaving the ends long.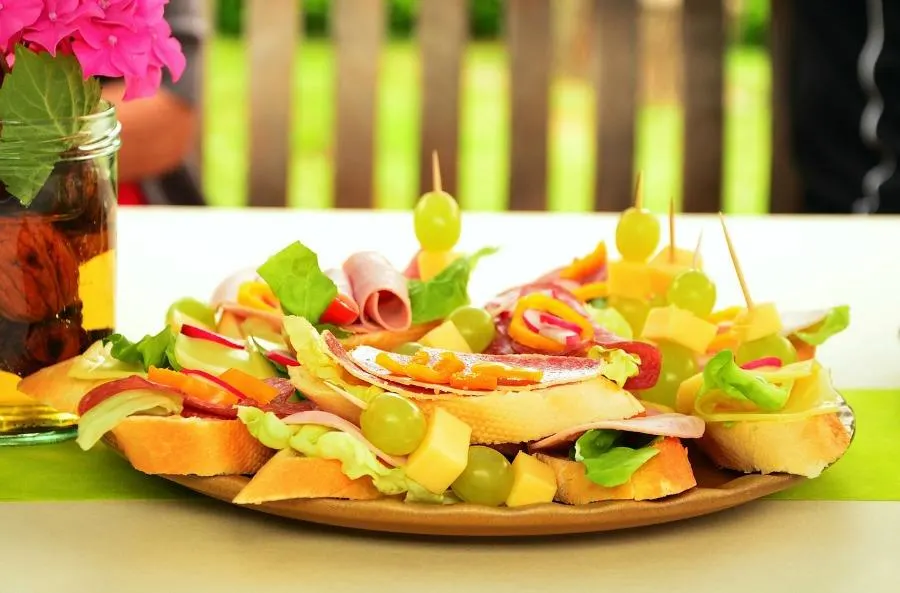 As for the food, go a little bit out of your comfort zone and fill summer figs with goat cheese and drizzle with honey. Add fresh summer fruit assembled on skewers in varying colors that you soaked in wine during the morning. Place candied walnuts in pretty glass dishes on side tables around the garden so there's always a snack handy during the party. Make homemade avocado hummus served with triangles of toasted pita breads and bread sticks.
Fun and Frolic
Don't forget fun and games when doing your garden party planning! Ask your friends to dress in period dresses of lace and linen to make this an old fashioned ladies event. Before your guests arrive, ask each of them bring their favorite gently-used tea towel to exchange with the other ladies. Once they arrive, have them place their towels in a pretty basket and then during the day, everyone can look through it to find one they like. Another fun idea: as your guests arrive, pin them with the name of a flower on their backs. Anyone who asks the right questions and guesses her flower wins a gift of a sweetly wrapped handmade soap or soy candle.
Play a social game of croquet or an exciting game of charades to keep the energy and conversation going. Spend the afternoon sharing about your summers and making plans for fall canning, baking and crafts. This will keep you in each other's thoughts and plans as the summer months wane and you gear up for the coming school year.
Keep In Touch
Come up with unique ways to keep your garden party in everyone's memory. One great idea is to have each guest take plenty of pictures with their phone, and then send them all to you. Over the months that follow, assemble the best photos of each of your guests in candid and posed shots. Use those shots to make an identical personal album for each guest and present it to her at Christmas. This way, in the cold months that lay ahead, everyone can remember the fun afternoon you all had.
Make throwing a garden party a yearly tradition and have it at a different home each year. Plan different handmade prizes and fun games to play. Come up with different and fun food and drink ideas. Think of the things you can trade and share that will keep you close and help you remember each other as you work in your own kitchens in the seasons to come.