SPONSOR SPOTLIGHT

I have always had a strong love for reading, believing that books open up an entirely new world. As a teacher and stepmother, I fully believe that books should play a large part in a child's life, and reading should be encouraged as much as possible
Today, thanks to technology the ability to access books has gotten even easier; children can now read on a computer, on a tablet or a smart phone regardless of where they are. This unlimited access to books is wonderful and should be fully encouraged! So, when I learned about an app that not only provides children with a full digital library but actually encourages them to read more, I could not wait to check it out!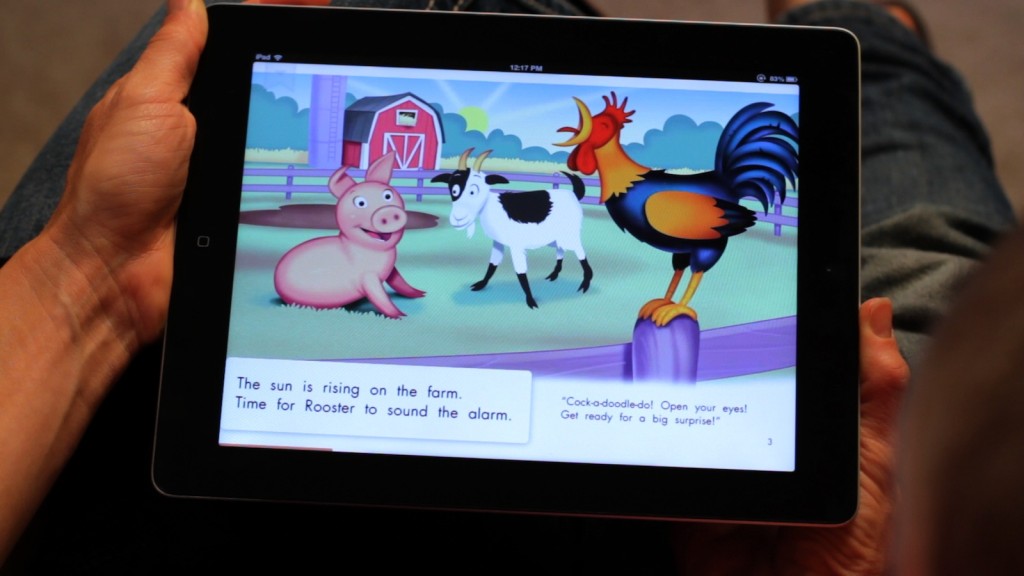 Bookboard is a subscription based app for iPad that encourages children to read using engaging, age-appropriate books. Children are able to select the books they want to read depending on their interests, and are able to read at their own pace.
The theory behind Bookboard is based on the idea that giving kids carefully limited reading choices and rewarding them for reading with more books will encourage them to continue reading.
It is perfect for children up to 12 years of age, and is so easy to use that even young children can do it by themselves; simply tap on the title of the book they want to read and start reading!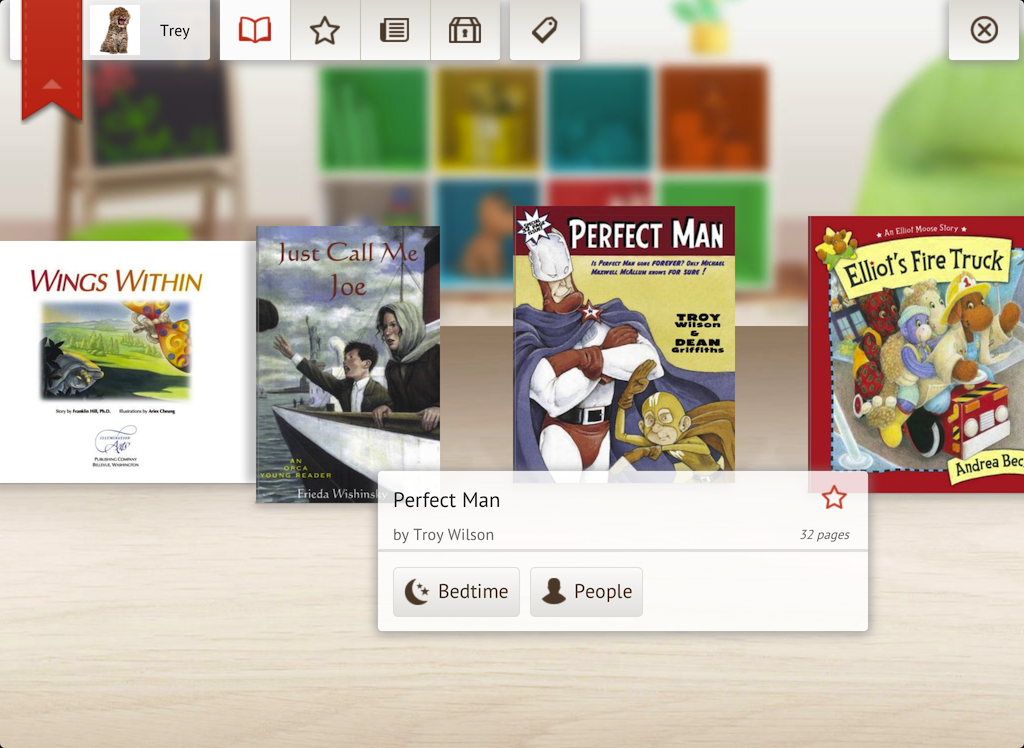 Bookboard has over 400 books to choose from, all sorted by age, reading level, genre and subject interests including fiction, non-fiction, popular classics and more. There are picture books, books for beginning readers and chapter books, and there is even an audio feature that reads to your child for children who are just learning to read. As your kids' interests and reading level changes, Bookboard suggests other stories based on what your kids have been reading, right when they're most interested.
Children are encouraged to keep reading by a reward system with a video-game type feel designed to provide a fun, competitive edge to help keep them motivated. Basically, once a child finishes a book they can unlock a new one.
So the more books they read, the more they have access to. Not only is this a fun way for a child to be challenged to read more, but it also helps build self-confidence!
And as your child's interests and reading level changes, Bookboard will suggest new books for them to read based on previous books read. It is an app that grows with your child.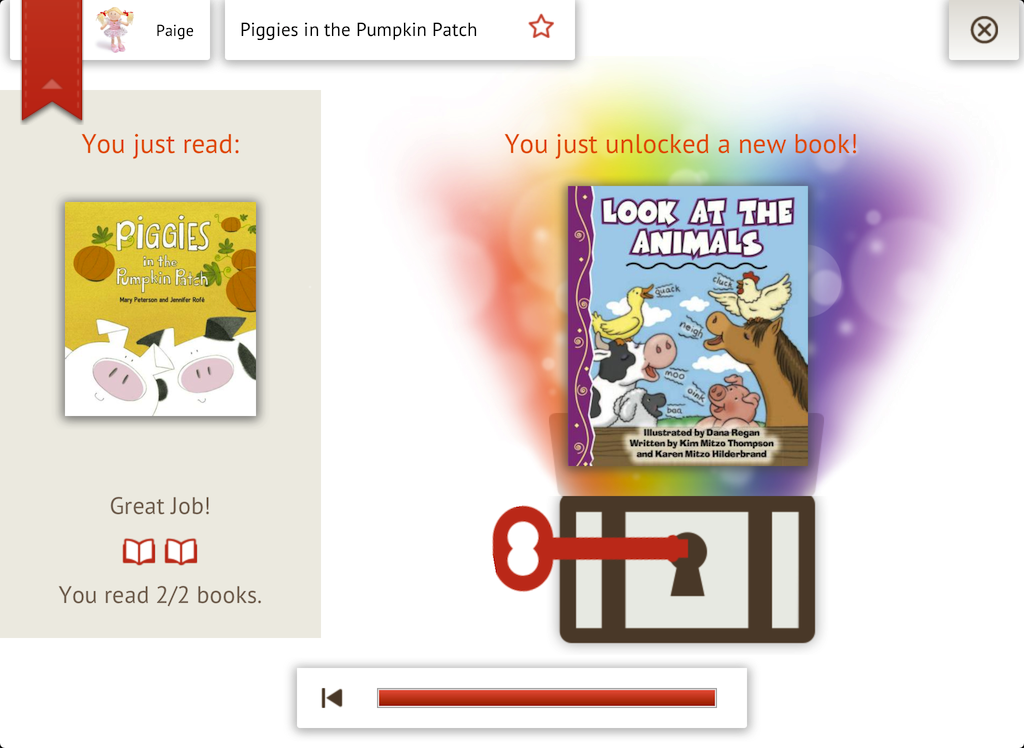 Parents will appreciate the fact that they get a progress report that shows the number of pages and books read the amount of time spent reading and more. There are no books to download or libraries to maintain.
With Bookboard, children have instant access to the books they want to read, so there is no more waiting to go to the library or asking for a trip to the bookstore. Plus, you do not have to keep paying for more books in-app as your child reads since Bookboard is subscription based.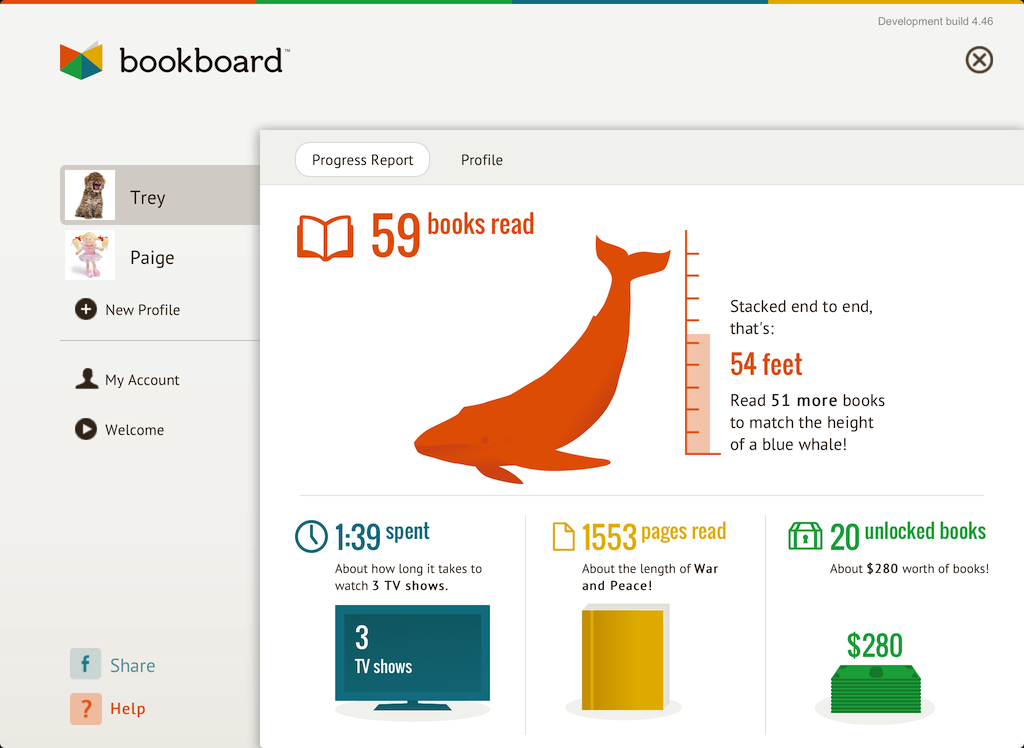 There are two subscription plans from which to choose: the monthly plan for $8.99 a month, or a 6-month plan for just $4.99 a month ($29.94 billed every 6 months). Both plans come with unlimited reading of over 400 unlockable books, audio books that read to your child, offline storage so your child can read anywhere, goals and achievements to encourage more reading, monthly progress reports, up to 4 child reader accounts and access to the parents portal.
This past weekend we had a family grill out. There were several children there, ranging in age from 4 up to 12. Each child took their turn playing with the app, and as you can see from the picture, some of the children were more interested in reading than they were in going back outside and playing!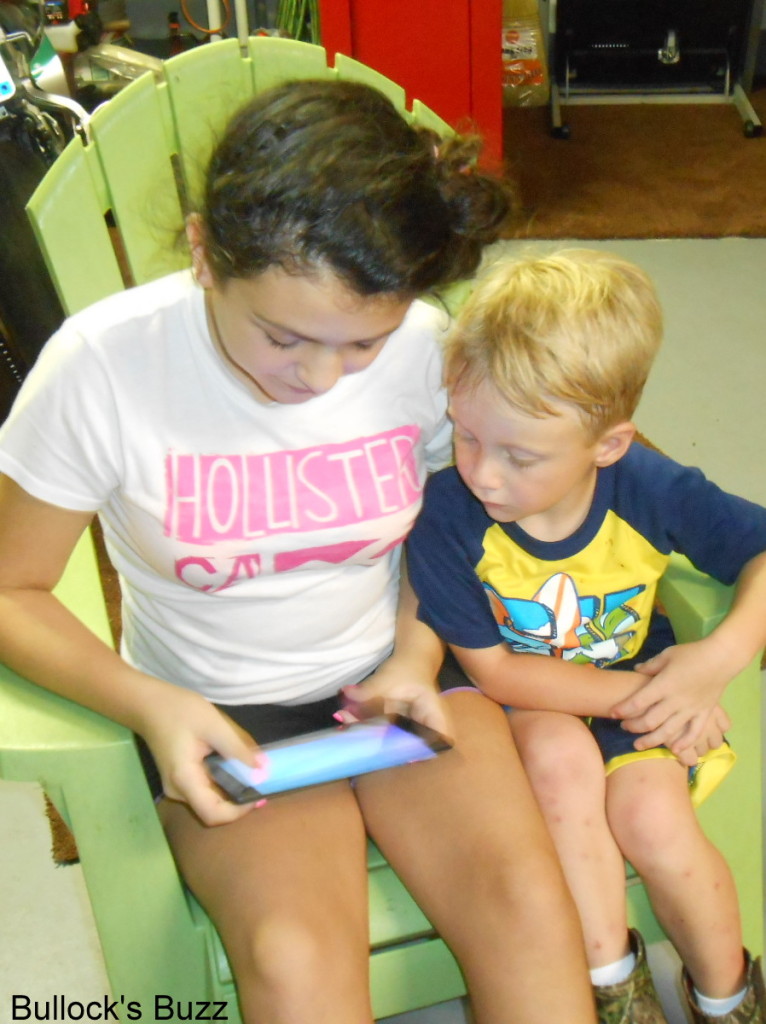 As a stepmom and a teacher, I can really appreciate the value of Bookboard. Not only is it a great way to encourage today's technologically inclined children to discover the wonderful world of books, but it is ideal for teaching and reinforcing reading skills to children of all levels. It also encourages motivation, self-esteem, and just the right amount of competitiveness.
If you want to experience Bookboard for yourself before subscribing, you can sign up for a free trial HERE. Keep in mind, audio and offline storage are not available for the free trial. To subscribe to Bookboard simply visit https://bookboard.com/.