Purex Fabric Softener Sheets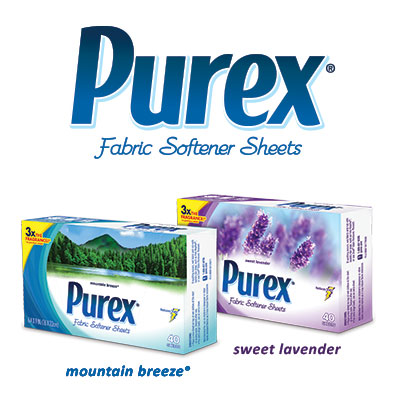 There are two things I look for in a laundry product brand: how well the products work and the price. I am a happy woman when I can find a product that works great and is affordably priced. That's why Purex is one of my favorite brands! Not only do they have a large selection of products that actually work, but their products are very reasonably priced!
I recently had the opportunity to try another great Purex product, their Fabric Softener Sheets. Although the sheets are available in two scents, I choose the Sweet Lavender over the Mountain Breeze since I tend to love anything Lavender-scented! While Purex Fabric Softener Sheets for the dryer are not a new product, they do have a new improved formula with 3 times the fragrance.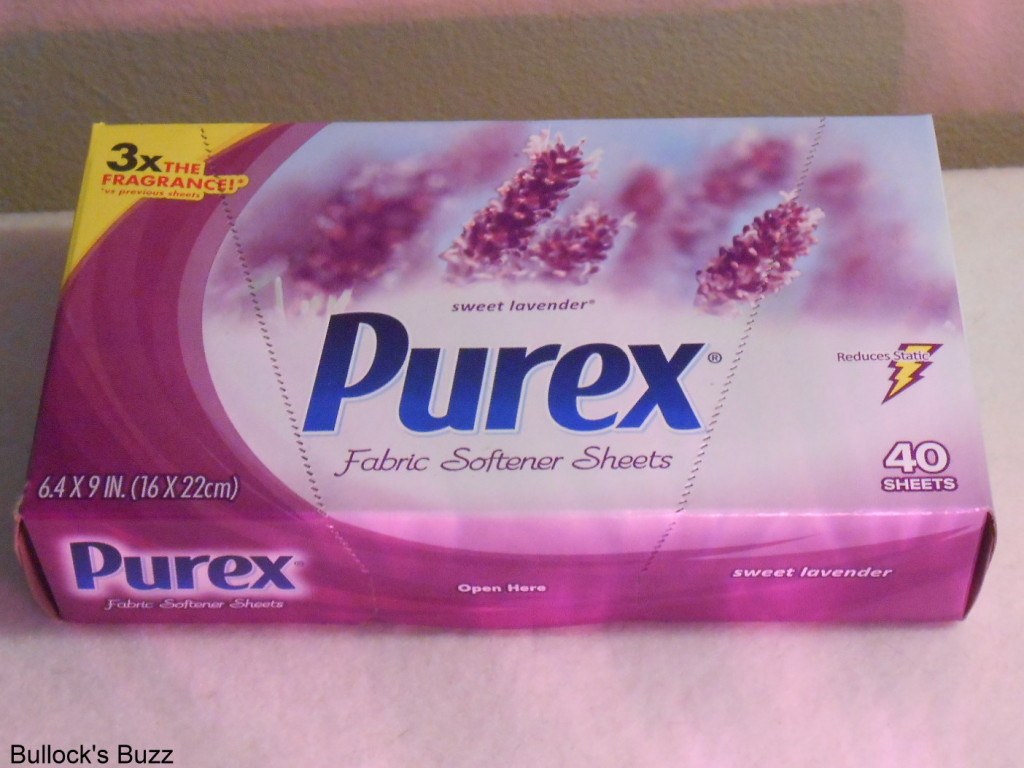 When drying laundry, as much as I love the convenience of an electric dryer, there are certain drawbacks that drive me nuts. First of all, the static cling. I cannot tell you how many times I have lost a sock only to find it practically glued to the inside of a pants leg thanks to the amazing power of static cling!
Secondly, for some reason, regardless of how often I clean the lint screen, there always seems to be random pieces of lint clinging to clothes, especially if the clothes are black. Last, but not least, as much as I love our cat, I do not love the way her fur adheres to everything, especially my freshly washed laundry.
Because of the lint and fur, for years those lint roller things were a necessity in our home; that is, until I started using Purex Fabric Softener Sheets! I cannot tell you how happy I am to see that one little sheet not only makes the laundry and our home smell wonderful, but it actually annihilates all static cling, and thoroughly repels lint and pet fur! Who knew that one little sheet could do so much?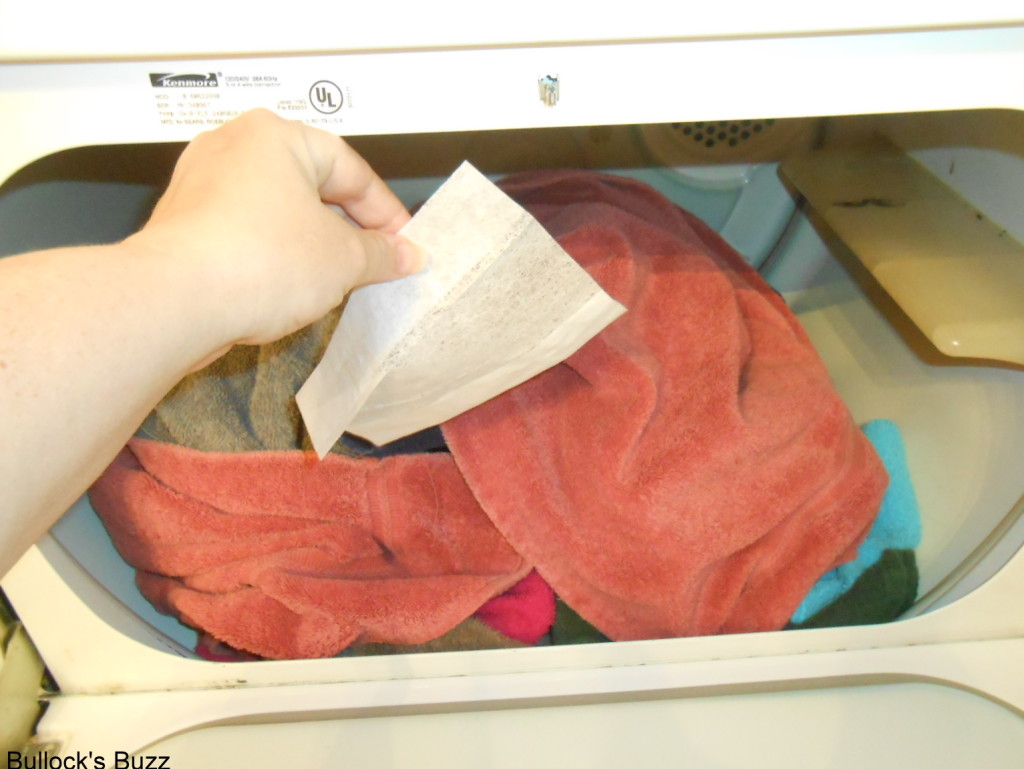 Other Uses for Purex Fabric Softener Sheets
In fact, there are plenty of other things these little sheets can do as well! As a wife and mom trying to do her best to live a green lifestyle, reusing items instead of tossing them in the trash has become a way of life. Below are just a few of the many uses for used dryer sheets!
use the sheets to gently dust keyboards, screens, venetian blinds, wood furniture and more. They repel static and will repel dust too. Just don't rub hard on delicate surfaces such as monitors!
used sheets often have some fragrance left in them. Stick one inside the dirty clothes hamper, or inside a drawer, stick one under your trash bags in the garbage cans, place them inside smelly shoes, anywhere that needs a bit a freshness!
stick a used sheet inside your vacuum bag, it will freshen as you clean!
polish the chrome on your car or your faucets!
use to remove soap scum in showers, tubs and sinks!
Soak cookware with burnt or baked-on food in warm water, with a dryer sheet or two!
You can find Purex Fabric Softener Dryer Sheets both online and off, including at your local groceries, drugstores and mass merchandisers. Amazon.com also carries them. For more information, visit the Purex Fabric Softener Dryer Sheets website, and be sure to connect with Purex on Facebook!
Win Purex Fabric Softener Sheets Free Product Coupons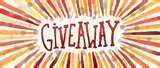 One lucky Bullock's Buzz fan will get to discover how well Purex Fabric Softener Dryer Sheets really work when they win two free product coupons! Entry is fast and easy using the Giveaway Tool below (there are only 4 tasks aside from agreeing to the rules).
This giveaway is open to residents of the US and Canada. It will end 8/19 at 11:59pm CST.