The day of your wedding is one of the most meaningful events of your life, and you want everything to be perfect. That includes your jewelry. Whether you're looking for a superb pair of engagement or wedding rings or planning what necklace and earrings to wear on your big day, there are a few things to remember when choosing the perfect jewelry for your wedding day.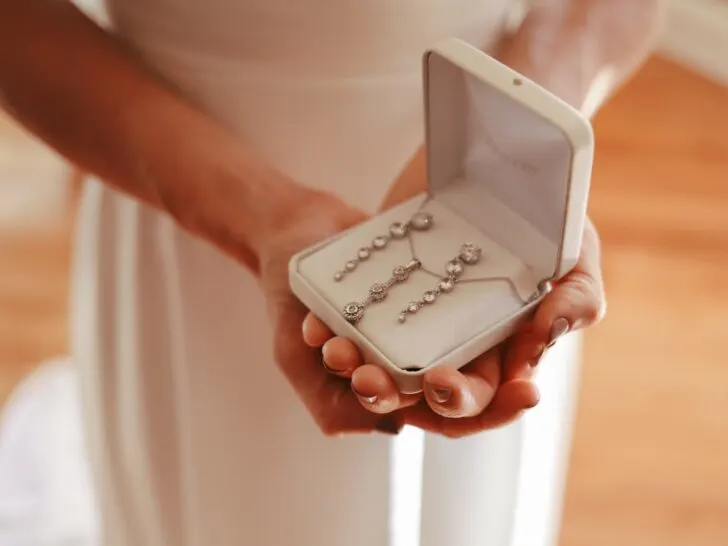 Choose Your Metal
Every tiny aspect matters when it comes to your wedding day. You want everything to be perfect, from the dress to the cake to the rings. The rings for your wedding day are particularly important, as they symbolize your love and commitment to each other. So how do you choose the perfect rings for your special day?
One of the first things you need to decide is what metal you want for your rings. There are a few different options, each with its own benefits. Here's a look at some of the most popular metals for wedding rings:
Gold: Gold is a timeless choice for wedding rings. It's elegant, classic, and comes in various colors (including white gold and rose gold). Gold is also fairly strong so it can withstand wear and tear. The downside of gold is that it's a soft metal, so it scratches easily.
Silver: Silver is a popular choice for wedding rings because it's affordable and looks great with all skin tones. Silver can be relatively soft, so it does scratch easily. It's also prone to tarnishing over time.
Platinum: Platinum is the most expensive option for wedding rings, but it's also the strongest and most durable metal. Platinum rings will last a lifetime with proper care. The downside of platinum is that it's a weighty metal, so it can be uncomfortable to wear for some people.
Palladium: Palladium is a newer metal becoming increasingly popular for wedding rings. It's similar to platinum in strength and durability, but it's lighter in weight, making it more comfortable to wear. Palladium is also less expensive than platinum.
Titanium: Titanium is a strong, lightweight metal that's perfect for people allergic to other metals (such as nickel). Titanium rings are also very scratch-resistant. The downside of titanium is that it can't be resized, so you must be sure of your ring size before ordering.
Stainless steel: Stainless steel rings are an affordable alternative to other metals. They're also hypoallergenic and scratch-resistant. The downside of stainless steel rings is that they can discolor your skin if you sweat a lot or wear them in the shower.
Tungsten: Tungsten rings are incredibly strong and scratch-resistant. They're also very affordable. The downside of tungsten rings is that they're not as widely available as other metals and can't be resized.
Now that you know a bit about the different types of metals for wedding rings, you can start shopping for the perfect rings and other jewelry for your wedding day!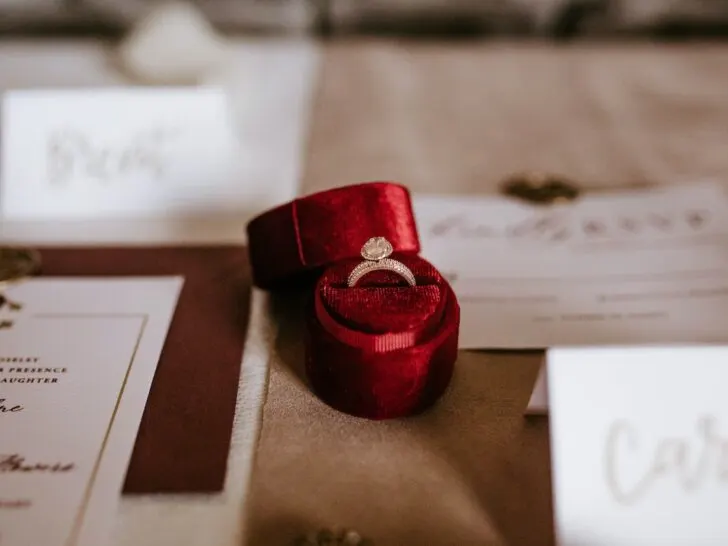 Consider the 4 Cs When Looking for the Perfect Jewlery for Your Wedding Day
The "Four Cs" of diamonds are Carat, Cut, Clarity, and Color. These are the characteristics used to determine the value of a diamond. When you are shopping for diamond jewelry, it is important to keep in mind the Four Cs so that you can pick the perfect diamond for your budget.
Carat weight is a diamond's measurement and pertains to the diamond's size. Carat weight and price are correlated, so if a diamond has a large carat weight, it will also be expensive.
Cut refers to the quality of a diamond's cut. It includes the angles, height, depth, and other cut qualities. A finely cut diamond will reflect light better and appear brighter than a poorly cut diamond.
Clarity is a grade that counts how many blemishes or inclusions are and is judged on a 6-point scale from included to flawless. The fewer blemishes or inclusions, the more expensive the diamond will be.
Color is a grade ranging from D (colorless or no hue) to Z (a yellow-hued diamond). Diamond with no hue or color is more expensive than those with hues.
Keep these Four Cs in mind when shopping for the perfect jewelry for your wedding day so you can get the best quality diamond for your budget.
Set a Budget to Find the Perfect Jewlery for Your Wedding Day
When looking the perfect jewelry for your wedding day, one of the most important things to remember is setting a budget. This will ensure that you don't overspend and end up in debt after your wedding.
Consider a few things when setting your budget for wedding jewelry. First, think about how much you can realistically afford to spend. Don't forget to factor in the cost of the engagement ring, as this will be included in your overall budget.
Next, consider what style of jewelry you want. If you're hoping for a more traditional look, you'll probably want to stick to gold or silver. However, if you're hoping for something a little more unique, you may consider looking into alternative metals like titanium or stainless steel.
Finally, don't forget to factor in the cost of shipping and taxes when setting your budget. These can add up quickly, so it's essential to be aware beforehand. By considering these factors, you'll be able to set a realistic budget for your wedding jewelry and avoid any financial stress down the road.
Shop Around
When shopping for the perfect jewelry for your wedding day, it's important to shop around to find the best deals. Compare prices at different stores and online retailers, and don't be afraid to negotiate. It never hurts to ask for a discount, especially if you're buying multiple pieces or spending a lot of money.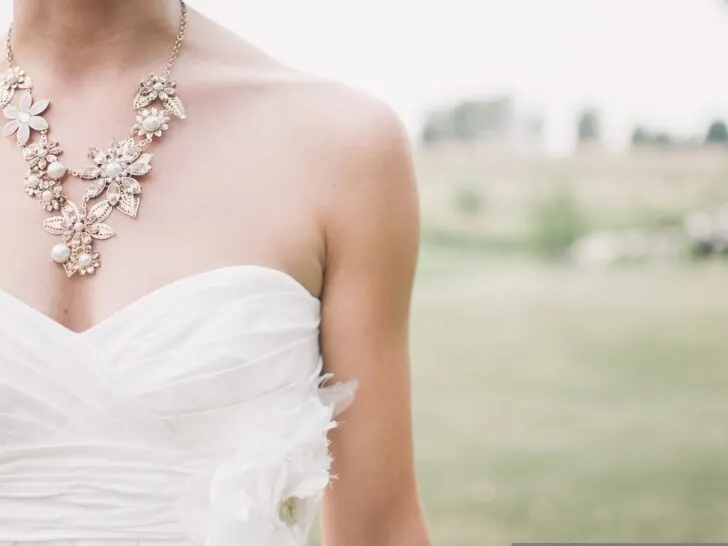 Consider Your Wedding Dress When Choosing the Perfect Jewelry for Your Wedding Day
The first thing to consider when choosing jewelry for your wedding day is your dress. After all, you want your jewelry to complement your gown and not take away from it. If you have a simple dress, then you can go for more statement pieces like a dramatic necklace or chandelier earrings.
If your dress is already embellished, then you might want to go for more understated jewelry. And if you're wearing a veil, that will also affect the type of jewelry you choose.
Jewelry is an important part of any wedding, and there are a lot of factors to consider when choosing the perfect jewelry for your wedding day. Keep these tips in mind, and you'll be sure to find jewelry that you love and that complements your dress perfectly.