I participated in a campaign on behalf of Mom Central Consulting for Green Works. I received a product sample to facilitate my review and promotional item as a thank you for participating.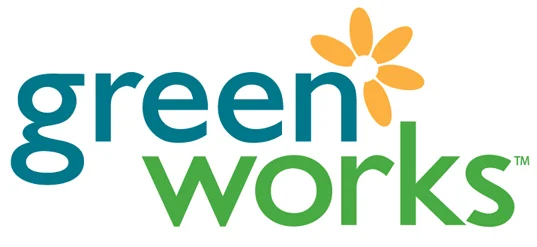 Living Green
What does living green mean to you? For my family it means doing our best to recycle, reuse, conserve, buy recycled products and eco-friendly products. It means turning off and unplugging lights and electronics when not in use. It means dividing up the trash into recycle bins, walking or carpooling when possible, washing clothes with cool water, and opening the windows on cooler nights instead of running the air. It means being more aware of our actions and living life a bit more simply.
Clorox Green Works All Natural Cleaner
One area that I have found it easiest to make the switch to a more eco-friendly lifestyle is with the type cleaning products we use. No longer do I feel comfortable cleaning my home with products that are full of toxins and harsh chemicals. Instead, I am weeding out the old and bringing in the new in the form of cleaning products that are made of all-natural, non-toxic, biodegradable ingredients.
Everyone is familiar with the brand Clorox, but are you aware that they make a line of eco-friendly cleaning products? I wasn't until several months back when I was at a friend's home and noticed several Green Works products, and my curiosity got the best of me. I wanted to see exactly how eco-friendly this line was, and how well it worked.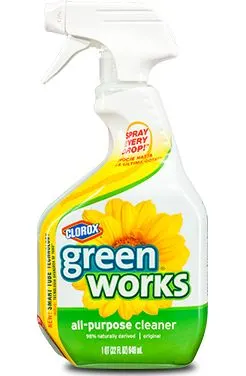 I wound up trying a bottle of Green Works® Naturally Derived All-Purpose Cleaner, and was quite pleased to see that it cleaned just as well as other Clorox products, yet it really is more eco-friendly! It's nice knowing that this cleaner is formulated using plant and mineral based biodegradable cleaning ingredients. The bottles can be recycled, and there is absolutely NO testing on animals. Plus, to help conserve, this cleaner is available with the innovative SMART TUBE® technology that lets you spray every drop of the liquid in the bottle.
Clorox offers an entire line of Green Works products including Compostable Cleaning Wipes, Bathroom Cleaner, Glass Cleaner, Laundry Detergent and more. All of which are made with your family's health and the environment in mind.
Clorox Green Works Games on Pinterest
Clorox Green Works is having a fun Pinterest contest where you could win $500!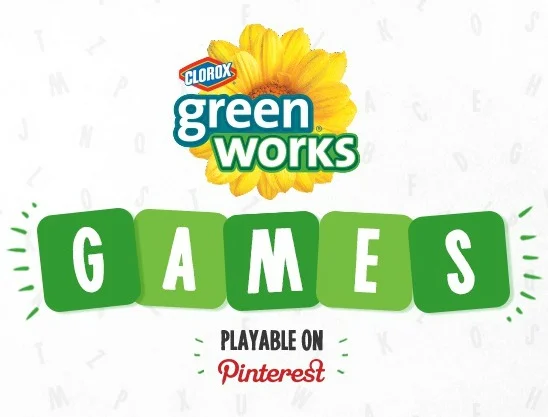 To enter, follow these simple steps:
Follow @greenworksclean on Pinterest. Create a board titled GreenWorks Games.
Find, unscramble or complete a word, then find an image to match. For example, if the word is "natural" you might pin a picture of a lime or a flower or whatever represents 'natural' to you. Your image should reflect who you are, your personality. Pin your answer and make sure to tag it with the word it represents and the hashtag #greenworksgames.
When your board is ready, email your link to [email protected] and you could win $500!
One board per person. This contest ends October 2.
For more detailed information on how to play visit the Green Works Contest Page. Then be sure to check out Green Works Pinterest page for more information about the games.
Here is a screen shot of my Clorox GreenWorks Games Pinterest board.
Good Luck! If you win, be sure to come back here and leave a comment letting us know! Don't forget to connect with Clorox Green Works on their social media sites:
Clorox Green Works on Facebook
Clorox Green Works on Pinterest
Have you tried Clorox's Green Works® Naturally Derived All-Purpose Cleaner or any other their other products? What are your thoughts on the line?