People are not the only ones that get sick from viruses, unfortunately our computers are susceptible to them as well. While no one likes to get a computer virus, there is actually one type of computer virus that any computer lover or user would be happy to receive! I was excited to recently be offered the chance to receive one of these computer viruses myself! Let me introduce you to the newest addition to the GIANTmicrobes family, the Computer Virus Dolls!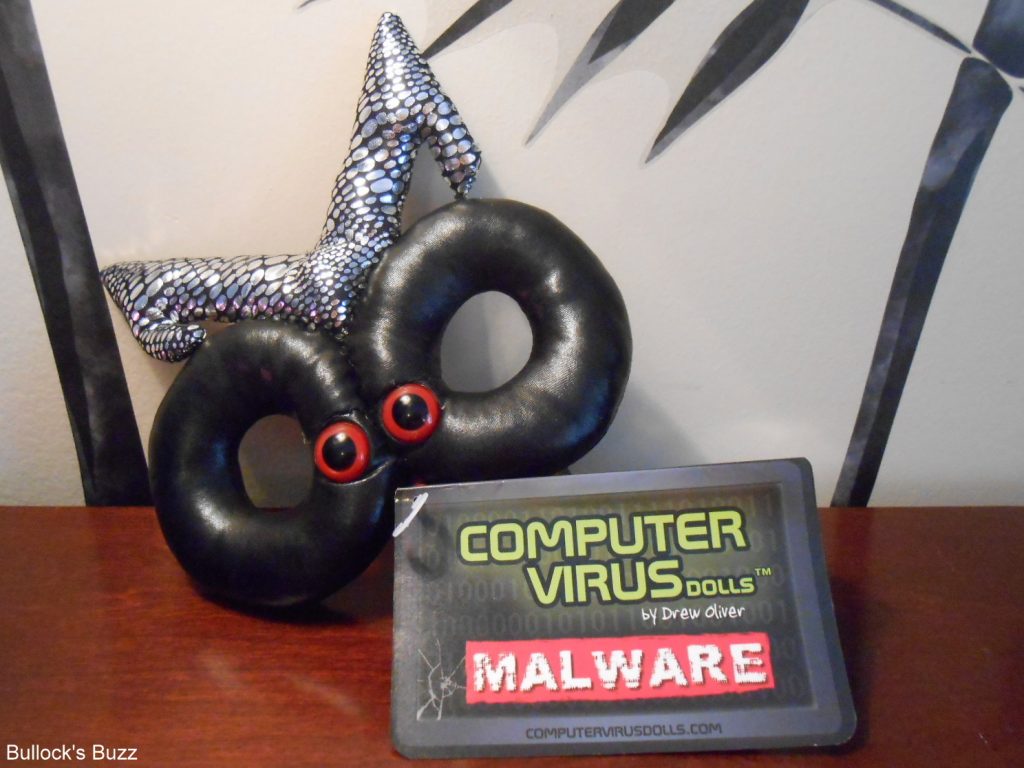 Computer Virus Dolls were created by Drew Oliver who takes common computer viruses from cyberspace and brings them to reality in these plush dolls. Just like real viruses on computers are made up of binary code, these dolls are made up of 1's and 0's to give them shape.
Several months ago I was the unlucky recipient of a most unfortunate, although quite common, computer virus known as Malware. It was an unpleasant experience, so as a way to look back and laugh it off as opposed to being angry, as well as a reminder to watch what I download and open, I chose to review the Computer Virus Doll 'Malware'. Once it arrived, I was quickly infected by this quirky doll!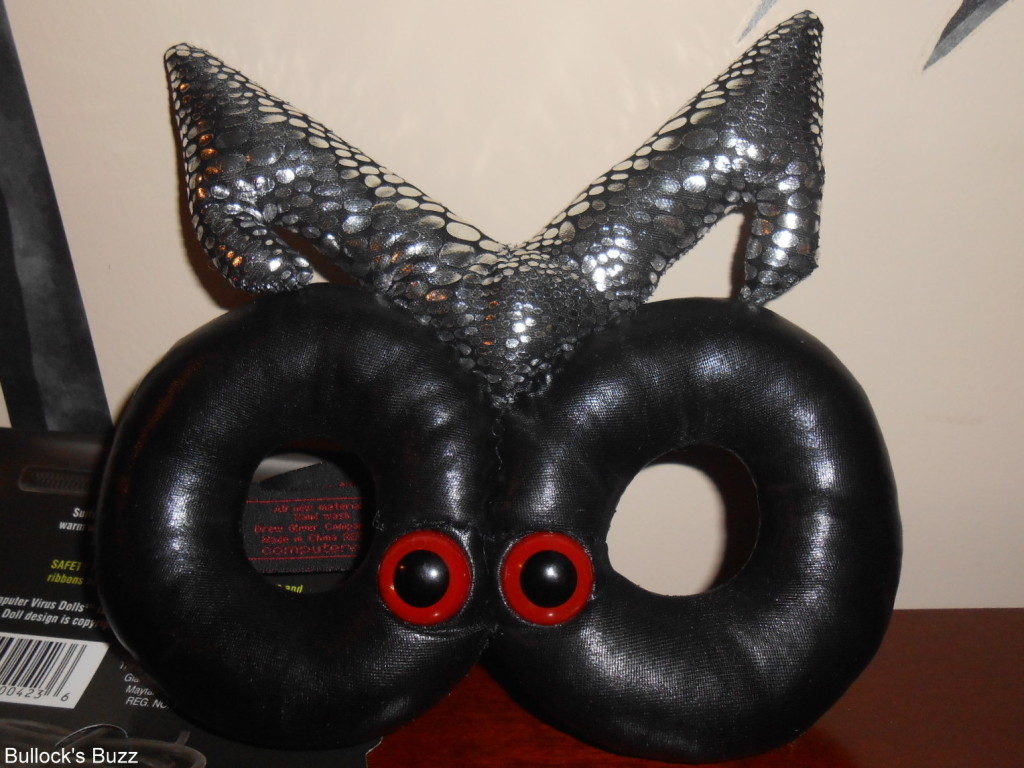 Malware, so named for MALicious softWARE, is exactly that, a malicious type of software that compromises security, deleting files, stealing sensitive information and sending spam messages. Like all of the Dolls, Malware is made with the 1's and 0's of binary code, with the silver 1's representing energized bits.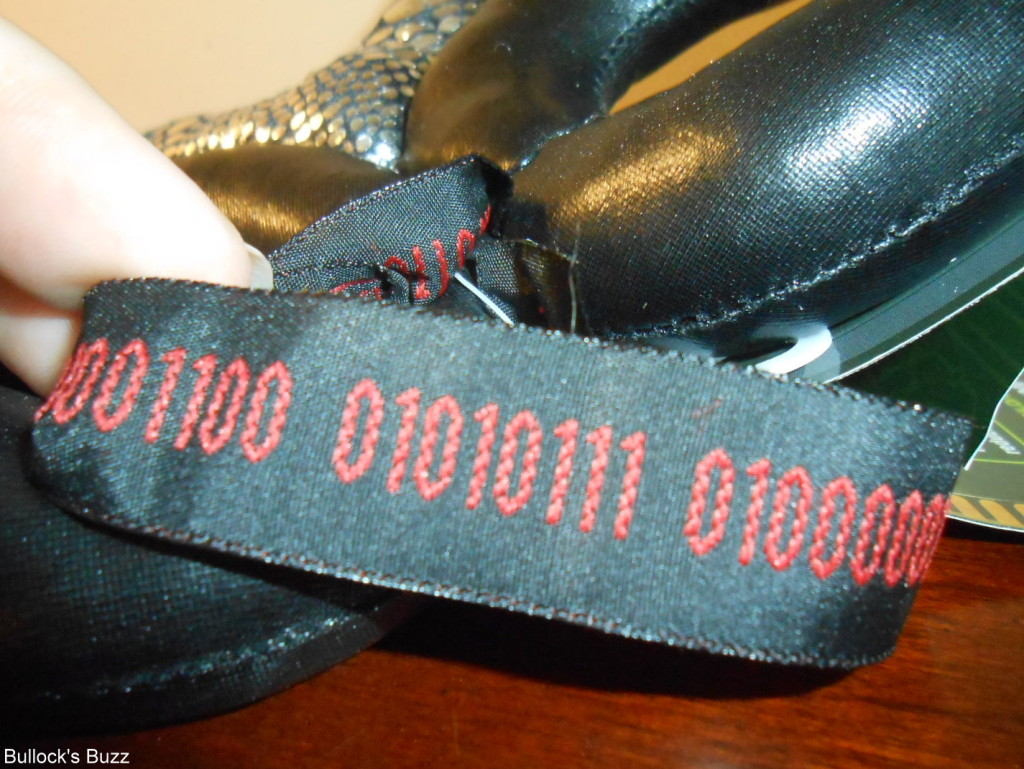 The doll is not very large, measuring around 6.5″ by 6.5′ and has a smooth, almost satiny feel. The inside is made with a polyester fill. Attached to the doll is a ribbon with Malware's name spelled in binary code. A pop-up tag (just like an on-screen pop up) is also included that explains exactly what Malware is, how you can get it and what to do to prevent it.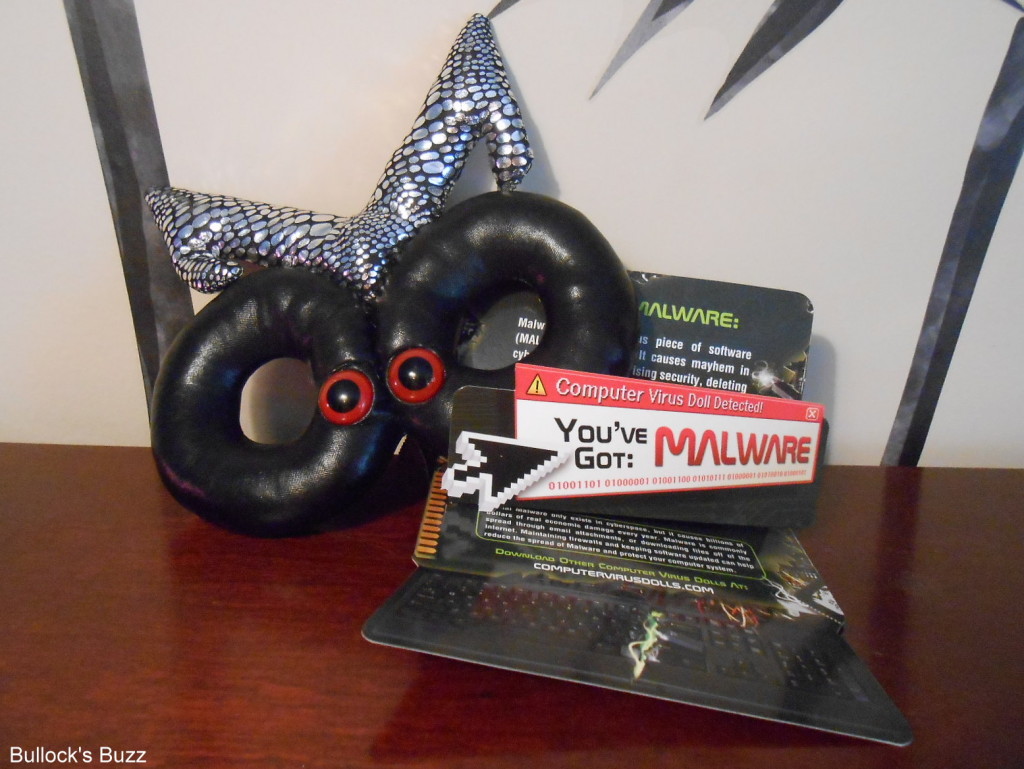 Right now there are four Computer Virus Dolls available, Virus, Trojan, Malware and Worm; and three more are on the way (Bot, Bug and Zombie)! They also offer Computer Virus Digits which are the keychain versions of the dolls.
Whichever you choose, Computer Virus Dolls are the perfect gift for computer lovers, gag-gift lovers and anyone else who has ever used a computer! They also make great gift ideas for teachers to share and educate their students! I cannot wait to collect them all!
Get infected now with your favorite Computer Virus Doll which can be purchased directly through computervirusdolls.com.