Date night is a rare thing around here, so when we finally get the chance, we do it up right! This past Friday night was one of those hallowed occasions, so we decided to head out for dinner and a movie starting our date at the brand new Outback Steakhouse in Hoover. And here are 4 reason why you and your family should check out the new location as well!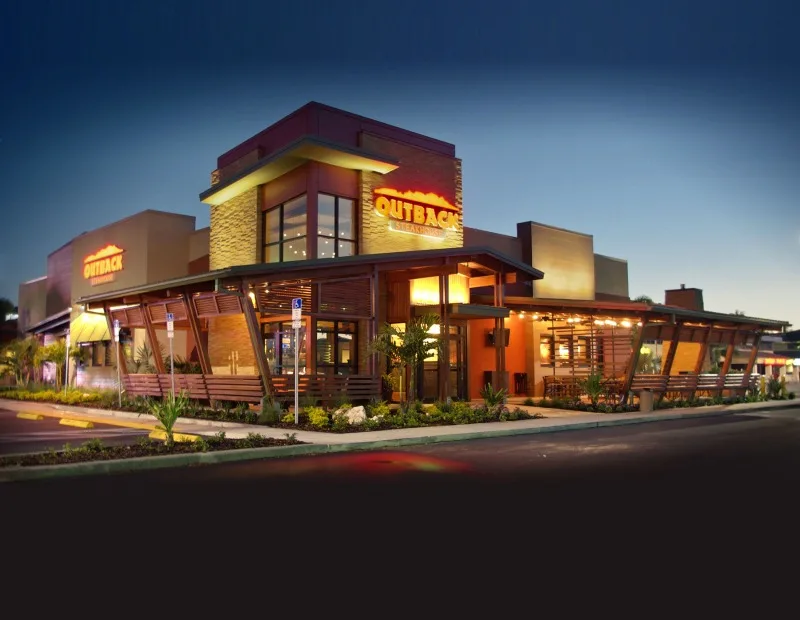 An Outback Steakhouse Night Out
New Convenient Location
Forget the old Hoover Court location and say hello to the brand new Outback Steakhouse on Galleria Circle! The newly relocated restaurant is now nestled in the heart of Hoover on Galleria Circle; a lively and convenient location where you are surrounded by shops and people.
The brand new stand alone building held its grand opening on Wednesday, October 12 with a ribbon cutting ceremony, and the welcoming of 85 new employees.
Additionally, a portion of the day's sales went directly to Vettes-for-Vets, a nonprofit organization that helps Veterans, current military personnel, and/or their family members in distress and need. I love it when a business supports the local community!
Brand New Modern Building
As we pulled into the parking lot, you couldn't help but notice the new look. With clean lines, earthy colors and lots of wood accents, the "Modern Australia" design has completely replaced the iconic restaurant building you are used to seeing.
There is plenty of parking, including a few reserved spots specifically for carry out orders that are brought out to your car from a separate entrance. A pleasant "waiting" area with plush comfy seating also caught my eye.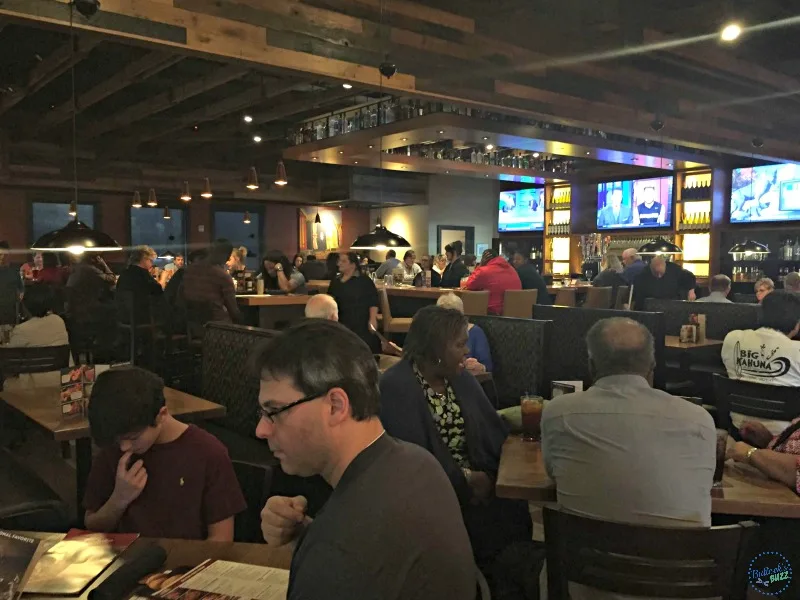 Speaking of waiting, although it was a Friday night, we arrived early enough to where we were seated right away. Inside, exposed beams, metal legged tables, modern lighting and artwork completed the "Modern Australia" decor, designed to mirror the indigenous flora and fauna, adventure, geography and leisure of modern-day Australia.
Another part of the new layout is the comfy, huge booth seating for large groups, and a spacious bar area complete with a community table, and customized seating and furnishings.
Despite all of the changes, the atmosphere was still the cheerful, family-friendly one that makes you feel comfortable as soon as you walk through the door.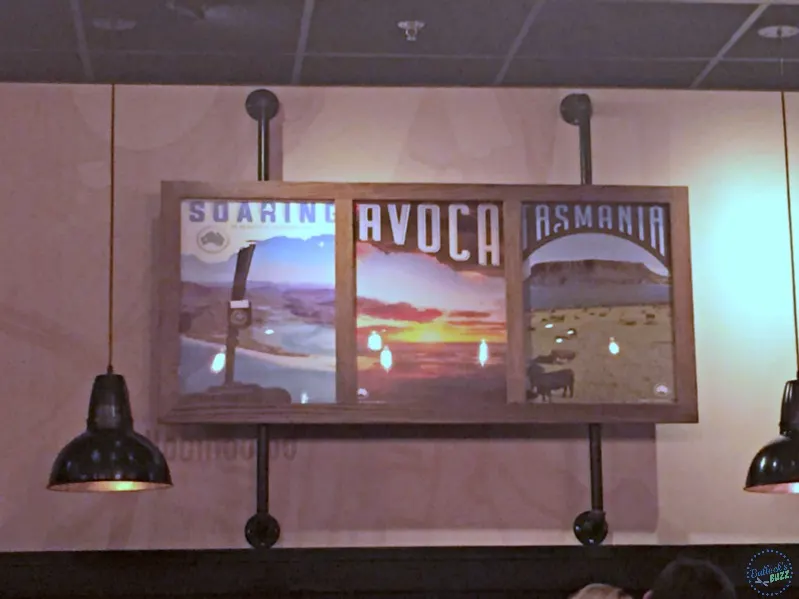 Great Service
Our server introduced herself within a few minutes. She was kind, outgoing and funny, and despite the fact we were her first table on her first night there, she did a great job.
Everything from our drinks to our entrees were brought out quickly, even though the restaurant was beginning to get crowded.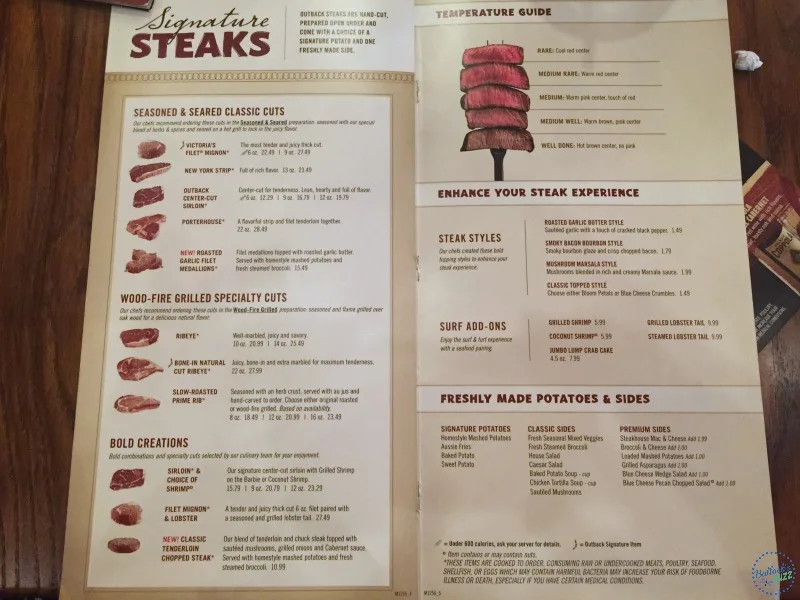 New Menu Items and Delicious Food
In addition to a new look, the Outback Menu has a lot of new additions including Wood-Fire Grilled Flat Iron Steak, Roasted Garlic Filet Medallions, Classic Tenderloin Chopped Steak and more So many delicious choices it was hard to choose!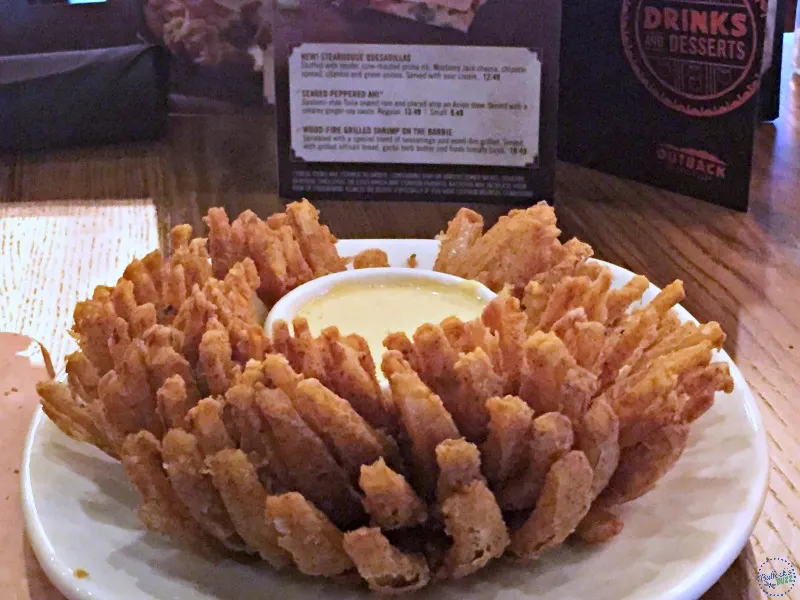 Of course we had to start with fresh bread and everyone's favorite appetizer: a Bloomin Onion. From there my husband ordered the Slow Roasted Prime Rib…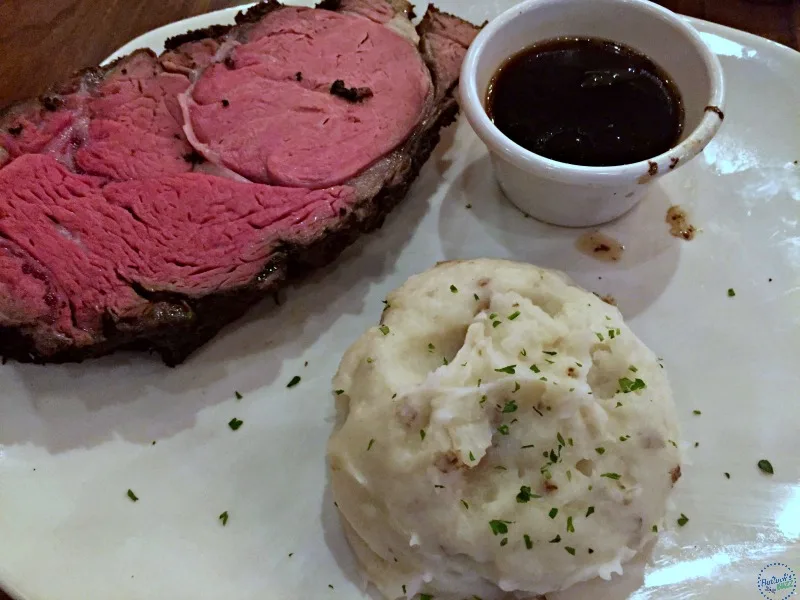 …while I went with the Filet Mignon and Lobster.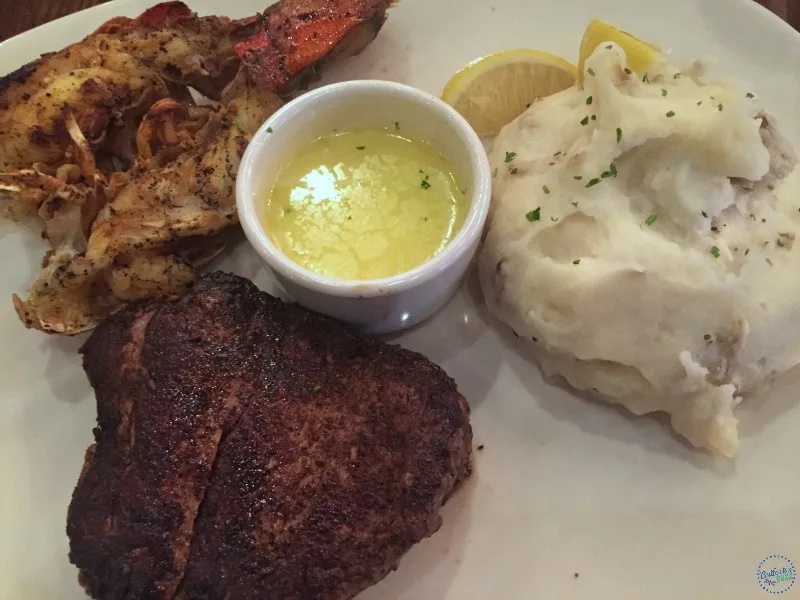 Both dinners were cooked and seasoned to perfection! TIn fact, they were so good that we didn't have any room left for dessert!
Overall we had a great experience at the new Outback Steakhouse, and think you will too! The Hoover Outback Steakhouse is located at 3440 Galleria Circle right next to the Galleria mall. They are open Monday – Thursday 4 pm – 10:30 pm, Friday 4 pm – 11:30 pm, Saturday 11 am – 11:30 pm and Sunday 11 am – 10:30 pm. Head to www.outback.com for restaurant information, menu items and more! And be sure to follow Outback Steakhouse on Facebook and Twitter for the latest promotions, deals and new store openings!