Some renovations are very small in scale where a homeowner simply replaces old wallpaper or installs new flooring. Other renovations can become a little more complex, and that might include disposing of old furniture and revamping every aspect of the home interior décor. In some cases, a home renovation may include the dismantling of walls to make a room larger, the installation of a conservatory, or even a home extension. In those situations, there's certainly going to be a lot of resulting waste.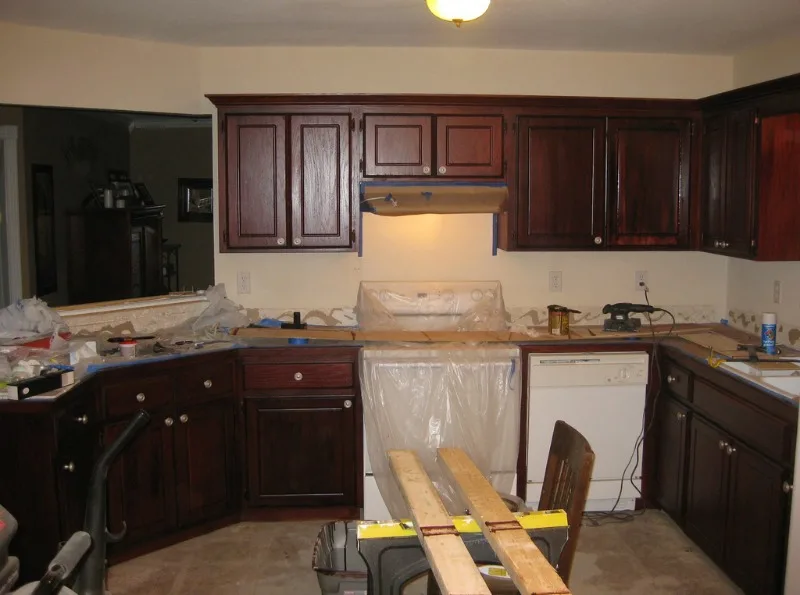 Needless to say, it's usually the responsibility of the homeowner to dispose of all that waste, but how to do so is not always clear. First of all, it's best to consider all the options in order to deduce what the best method is for each individual situation.
When it comes to very small-scale renovations, such as the ones that involve repainting the walls or putting down new floors, the homeowner might have enough room in their personal vehicle to transport the resulting waste to the tip by themselves. However, there will probably be a fee that needs to be paid at the tip, and many people don't live within close proximity to one.
The more mid-sized renovations that involve removing old furniture and possibly doing some structural work to the property will likely result in too much waste for the homeowner to dispose of without hiring a larger vehicle. However, the costs of hiring a vehicle for the sole reason of waste disposal aren't usually warranted.
Large-scale renovations that include significant structural work or extensions will almost certainly result in a huge amount of waste, and in this situation, homeowners will be left with no choice but to take advantage of bin hire.
In reality, hiring a skip bin might be the best idea in all the situations detailed above because it's the simplest way for homeowners to dispose of their waste responsibly.
The Benefits of Skip Hire
There are many good reasons why hiring a skip is the best way to dispose of waste during a home renovation, including:
Homeowners barely need to lift a finger – The company responsible for the skip will deliver it to the homeowner's door and retrieve it once the homeowner has finished with it.
It's an easy way to dispose of waste responsibly – Everybody has a part to play when it comes to protecting the environment, and homeowners can feel rest assured that their waste will be disposed of responsibly if they hire a skip.
Homeowners needn't worry about the amount of waste they have – The best companies can retrieve full skips and supply a new one as and when the homeowner needs it.
Recover Bins provide Perth skip bin hire and dispose of waste responsibly so that homeowners don't need to. Those who need to find a company in a different area of Australia should make sure that they find a provider who can guarantee timely drop offs and a top-notch service all-around.