Are you looking to design your bedroom from scratch or redo your current one? If so these tips can help you create the room of your dreams.
The bedroom is one of the most important places in our houses. It is the place for our dreams, plans for the future, and other pleasant things that help us relax after a busy day.
Nowadays, designers offer various bedroom furniture options, including beds and matching furniture pieces, which suit everyone's taste. In the days of technological advances and fashionable tendencies, the décor of your home speaks of your lifestyle.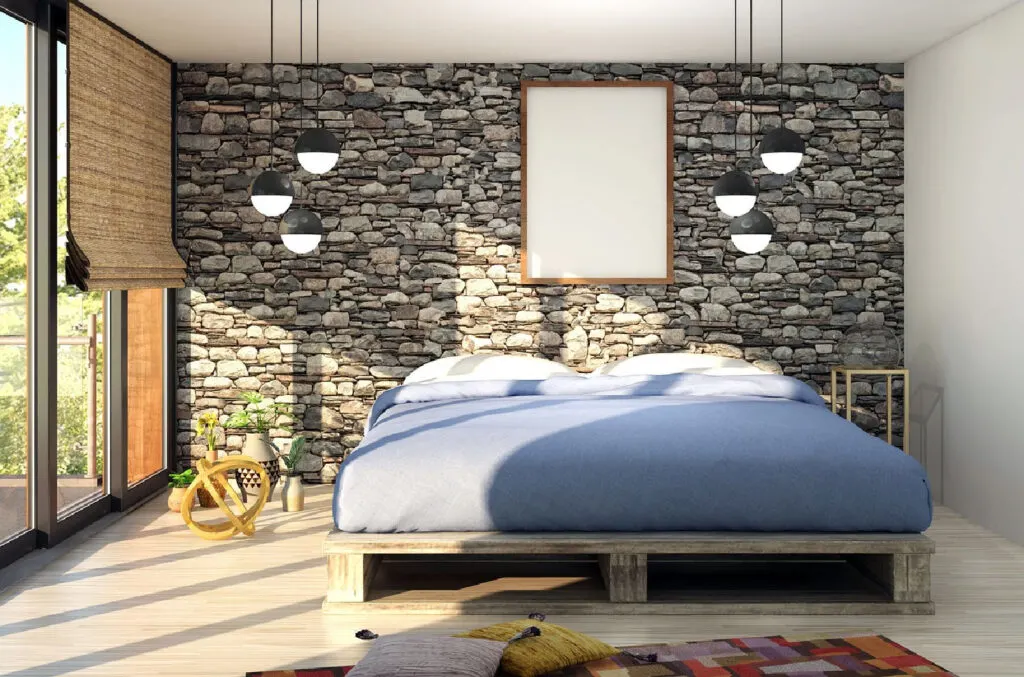 If you're looking to design your bedroom from scratch or renovate the existing one but have no idea how to go about it, I've got you covered. This article talks about the important bedroom elements that can help you create a sleep-friendly environment.
Have a look.
Bedroom Curtain Ideas
One of the most essential things among furniture and other accessories is window curtains. When you design your bedroom from scratch, the curtains will help determine the brightness of the room and your color scheme. They also help set the mood or atmosphere of the room.
For example, if you choose heavy curtains, very little light will be coming into the room through the window. While lighter curtains will allow more light into the room.
Also, the color of bedroom curtains plays a very important role. Usually, people choose something subtle and relaxing in color to feel that their bedroom is just the place where they can get rest.
You don't have to worry about not being able to find curtains for your bedroom. In most stores, online or off-line, the variety of bedroom curtains and drapes is great, so you will definitely have something that will suit your taste. Fabric type also plays an important role in curtains.
There are many fabric stores online that offer amazing fabric pieces for curtains. Select the one that best suits your requirements, and you should be good to go.
Furniture
House decorating and designing your bedroom from scratch can be an easy task if you follow a few simple rules. Before going to the bedroom furniture store, you first need to consider your space. Space is the parameter that determines what your bedroom will be like and how many functional furnishing items will be placed in it.
Find the building plans of your bedroom, draw the room, or measure it. This will help you get an idea of what size bedroom furniture you need to purchase. it can also help you see whether it's possible to add space thanks to adjustable constructions (for example, a foldaway bed, a built-in closet, and the like).
When you design your bedroom from scratch and are thinking about furniture, it's also important to measure the doors, windows, and even staircases. If you purchase a king-sized bed, you should be sure to bring it into the room without damaging the doorway.
Bedroom Lamps Lighting
The next thing to consider when you design your bedroom from scratch. is the lighting. General lighting is created by the large and beautiful colorful lamps. If you want to add some mysterious atmosphere into your bedroom interior, choose alternative bedroom lamp lighting – red, yellow, or purple.
The main rule is to create diffused light. You can achieve such effect with the help of the small bedroom lamps lighting hidden behind the cornices, top shelves, or cabinets. Also, you're recommended to purchase the adjustable bedroom lamp lighting to move them and light up that corner of your bedroom you want to be lit.
Final Word
Your bedroom is the place where you retire after a hectic. Make sure it is relaxing and comfortable. Use the tips mentioned in this article to ensure you create an amazing bedroom when you design your bedroom from scratch.