Keep your cat happy when traveling with this DIY Scratching Post and SHEBA® Perfect Portions™.
This shop featuring a DIY Scratching Post for Traveling with Cats has been compensated by Collective Bias, Inc. and its advertiser. All opinions are mine alone. #PerfectPortions #CollectiveBias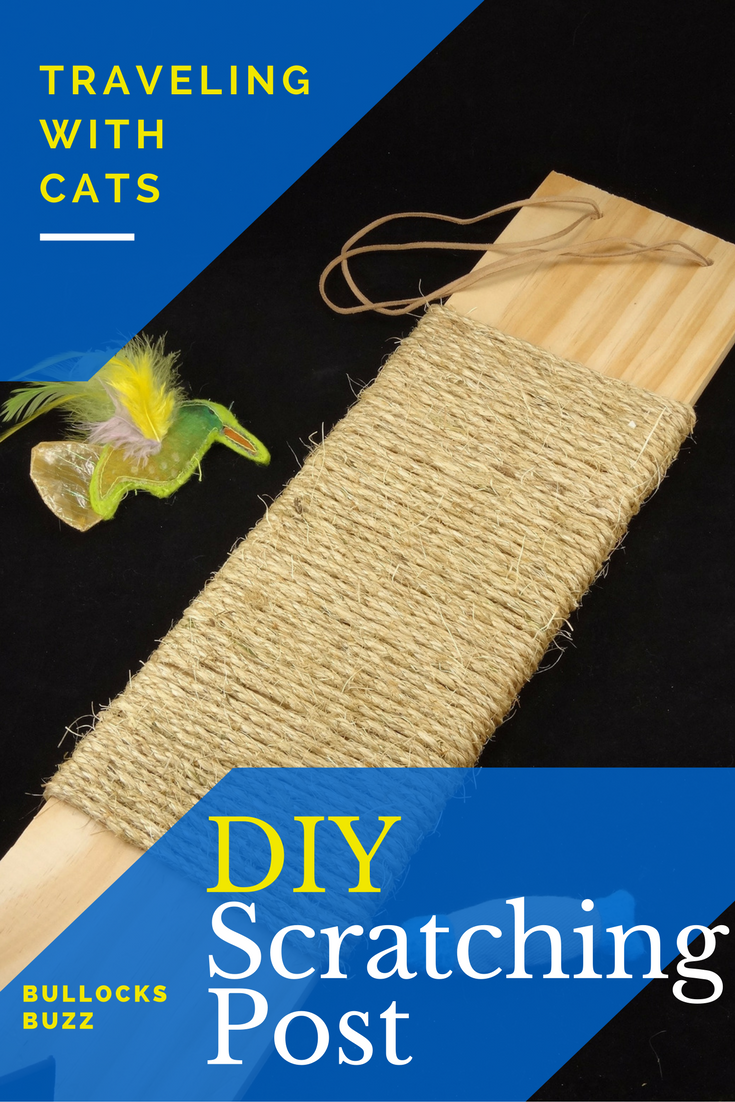 Summer may be winding down, but two of the busiest traveling times of the year are just a few months away. If your furry felines – like mine – are such an integral part of your family that you take them with you when traveling, then you will love this DIY Scratching Post for traveling with cats! After all the last thing you want is to have to pay damages because Mr. Kitty scratched the hotel's carpet to shreds!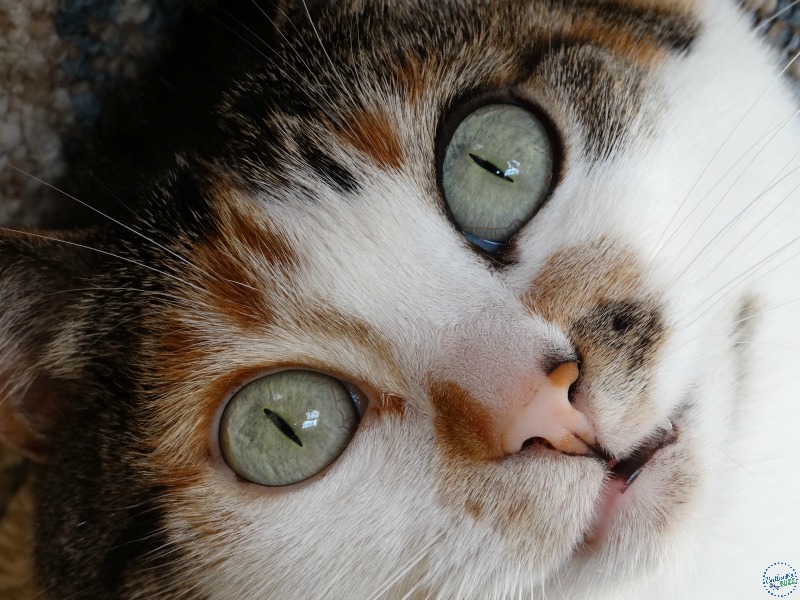 Inexpensive, small and easy-to-make, this DIY Scratching Post for Travel is ideal for RV-ing, hotel rooms, family's and friends' guest rooms, and even for at-home – especially since you can hang it right over the doorknob! All you need is a small board, wood glue, some sisal rope, and a drill. I was able to pick up the materials, including a precut board for right around $13. Oh, and that V-cut you see in the bottom of my board is completely optional.
Sisal rope is really the best option for scratching posts as it is tough and durable. However, it can be pretty rough on your hands, so if you have work gloves or gardening gloves, you may want to use them. I didn't, and by the time I finished wrapping the board, my hands were covered in tiny scratches. Lesson learned. Ready to see how to make it?
DIY Scratching Post for Traveling with Cats
Here's What You Need:
a piece of wood – mine measures 1/2″ x 6″ x 24″ and was bought precut
sisal rope – I bought a 100 ft bundle and had a bit left over
leather cord to make the loop for hanging, or use some of the leftover sisal rope
wood glue
gardening gloves (optional)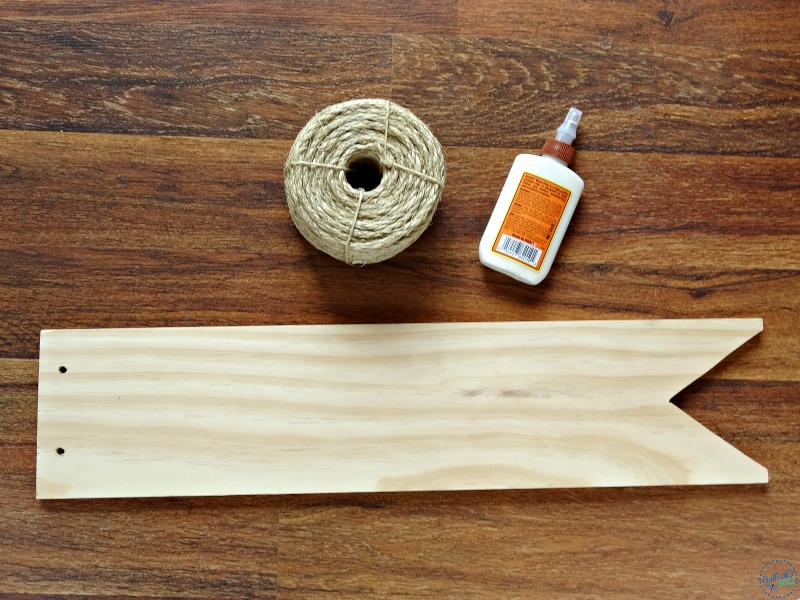 Here's What You Do:
Begin by drilling two small holes near the top of the board (at least 1″ in from all sides) for the hanging cord. Sand and smooth any rough edges.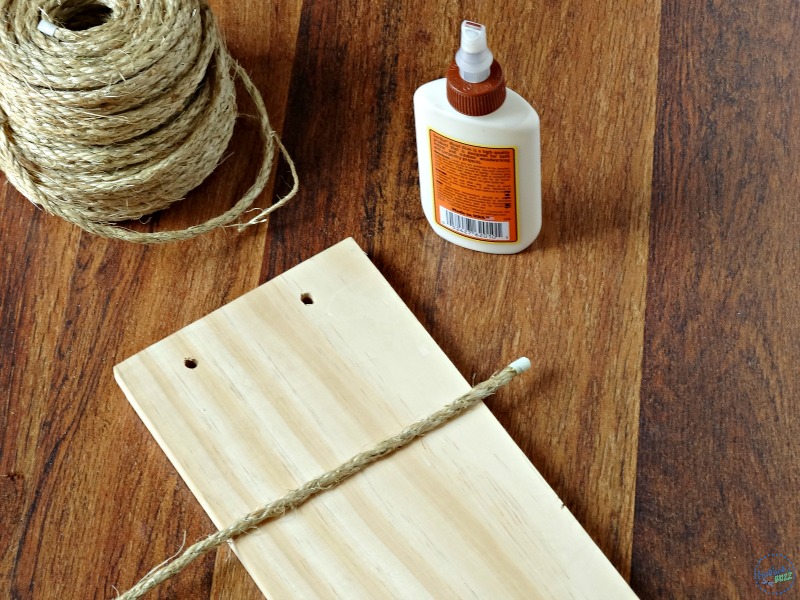 Start at one end of the board (about 4″ to 6″ from the bottom or top) and wrap the sisal around the board, gluing it in place as you go. I started with just one turn, glued it, and then waited for the glue to dry. Once the first one was dry, I did one more full coil, glued it, and waited for it to dry as well. Wood glue is VERY strong once it is dry, but it does take a bit of time to dry. So this project will go a bit slow, at least at first.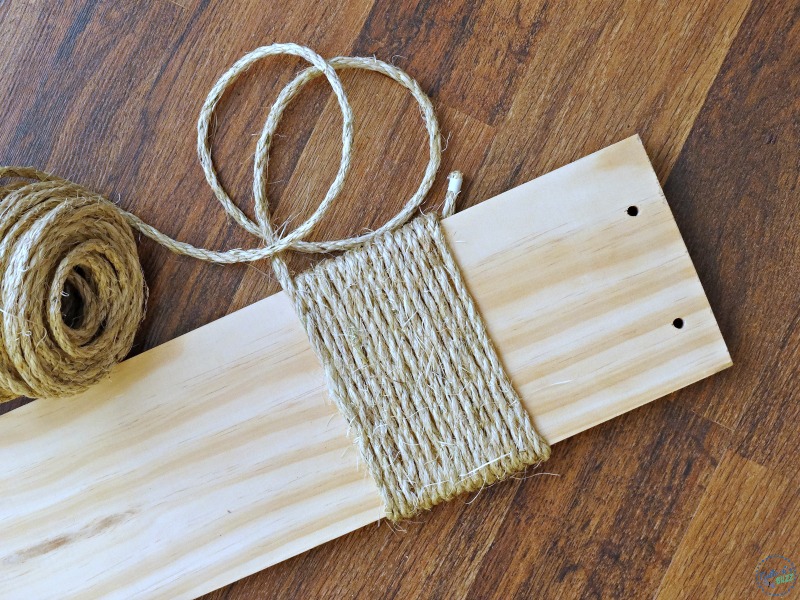 Once the first few coils are dry, check to make sure they are holding well. If they are, you can go ahead and wrap and glue the rest of the board all in one go without having to wait for each individual coil to dry. I was able to do mine this way and it went much quicker after those first few turns. Just make sure to keep tension on the rope and press the new coils firmly against the old ones to keep them compacted as you glue. Once you are finished wrapping the board, let the glue to dry for about one hour.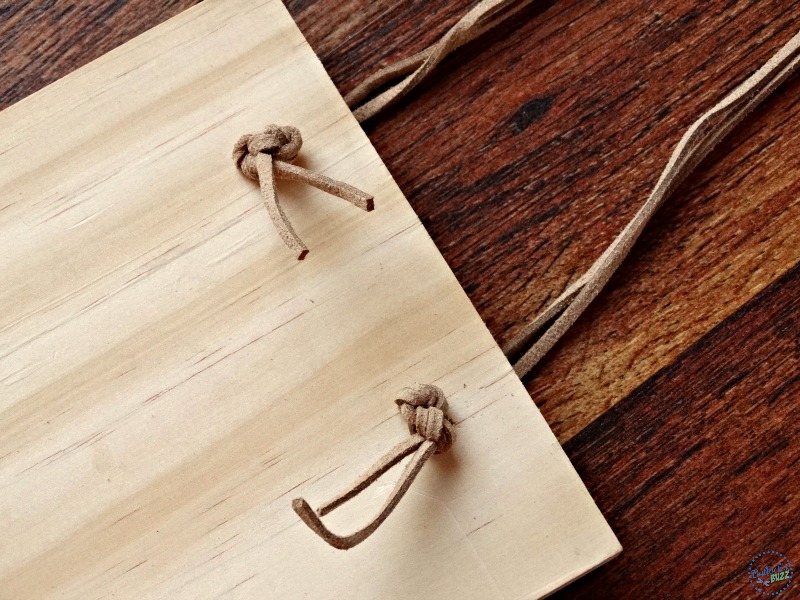 To make the loop for hanging, cut a 12″ or longer strand of leather cord or sisal rope and tie a knot at one end. How long you cut really depends on where you are planning to hang it. Thread the cord through the right hole from front to back, then back through the left hole to the front. Tie a knot at the other end of the cord to secure. And there you have it – a cat scratcher that you can take with you wherever you go!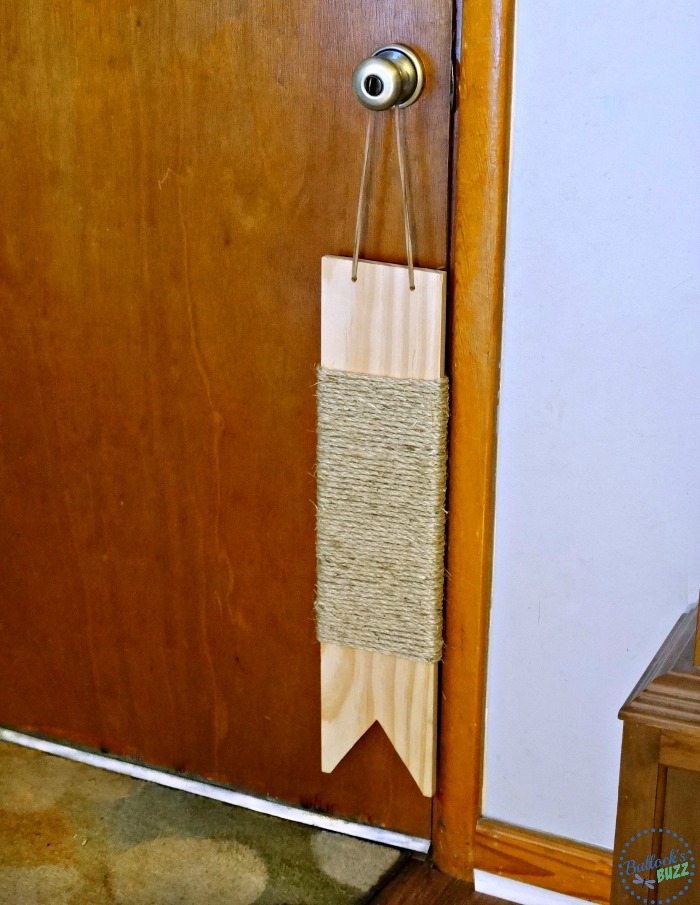 Tips on Traveling With Cats
Speaking of traveling with cats, always make sure you bring plenty of toys, food, snacks and water. We actually have a little basket we use to keep our cats' necessities in when we travel. It's just the right size to hold a set of bowls, a few toys, and some snacks and cat food. And this is where SHEBA® PERFECT PORTIONS™ come in super handy!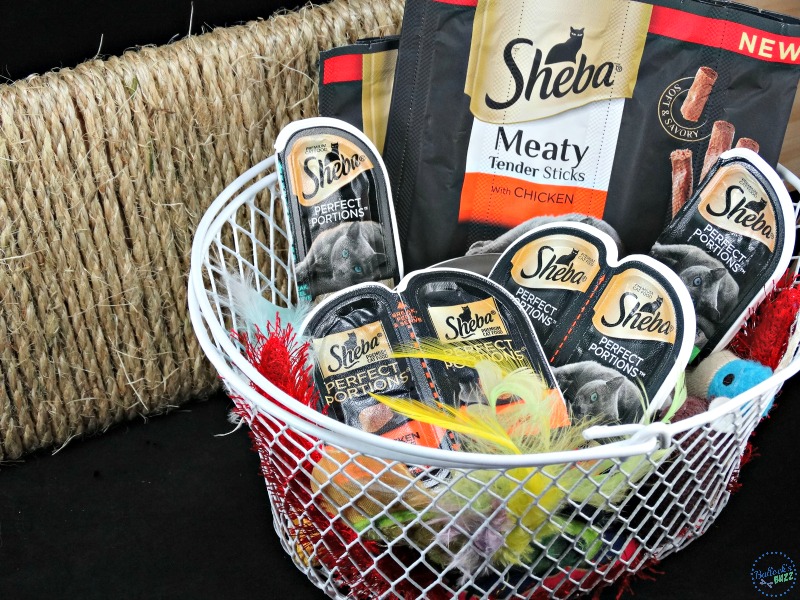 SHEBA® PERFECT PORTIONS™ wet cat food is the ideal size for traveling. Each individually sealed pack is two perfectly sized portions – all you have to do is snap it in half, open the package, and either scoop it into a bowl or serve it right in the packaging. Plus, if you have a cat that is a bit on the chunky side – like our Sookie – SHEBA® PERFECT PORTIONS™ makes it easy to know exactly how much to give without overfeeding.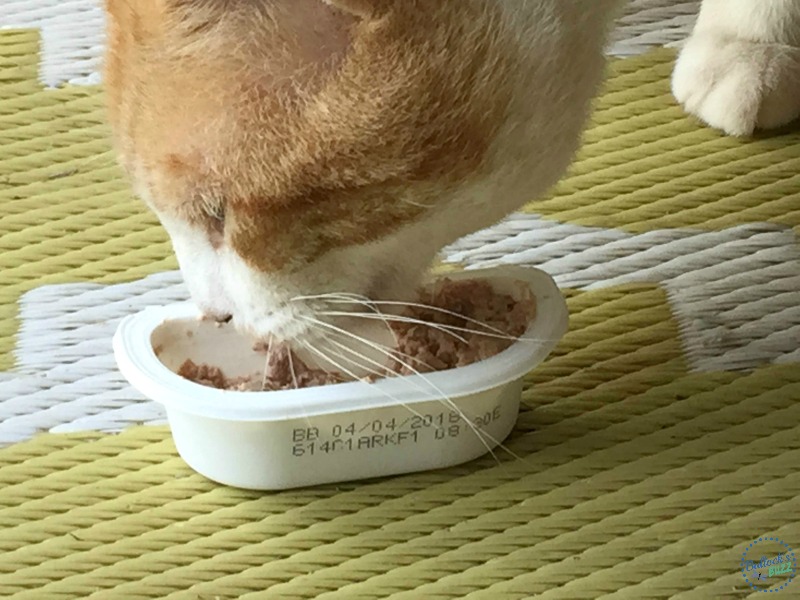 SHEBA® PERFECT PORTIONS™ is available in several sumptuous flavors including those meats that cats seem to love the most: chicken, tuna and turkey! You can even pick out one of several different variety packs so your cat can try them all.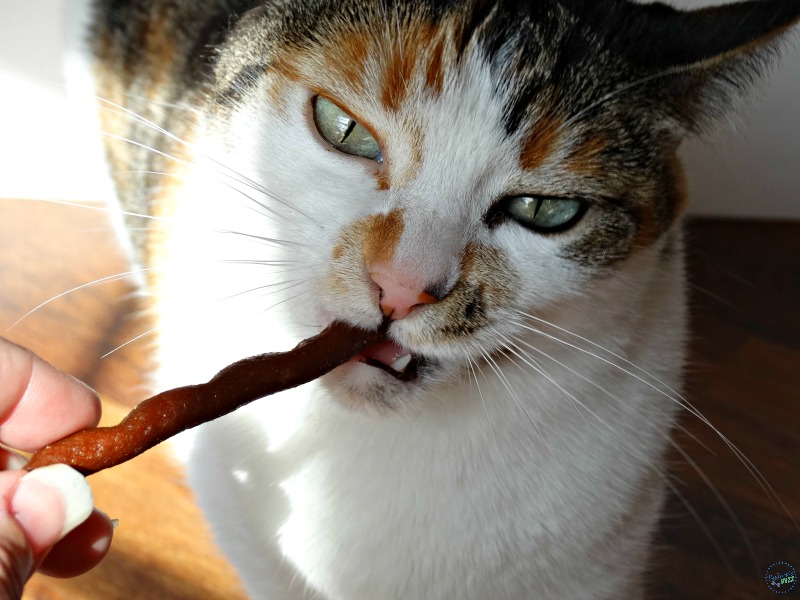 And don't forget the snacks! Everybody loves a tasty treat and furry felines are no exception. Our fur babies love the SHEBA® Meaty Tender Sticks Cat Treats. Made with real meat and no artificial flavors, these stick-shaped treats will have your cat purring in pleasure and meowing for more!
There's a reason they say: SHEBA® WHAT CATS WANT™. It is definitely what my cats want!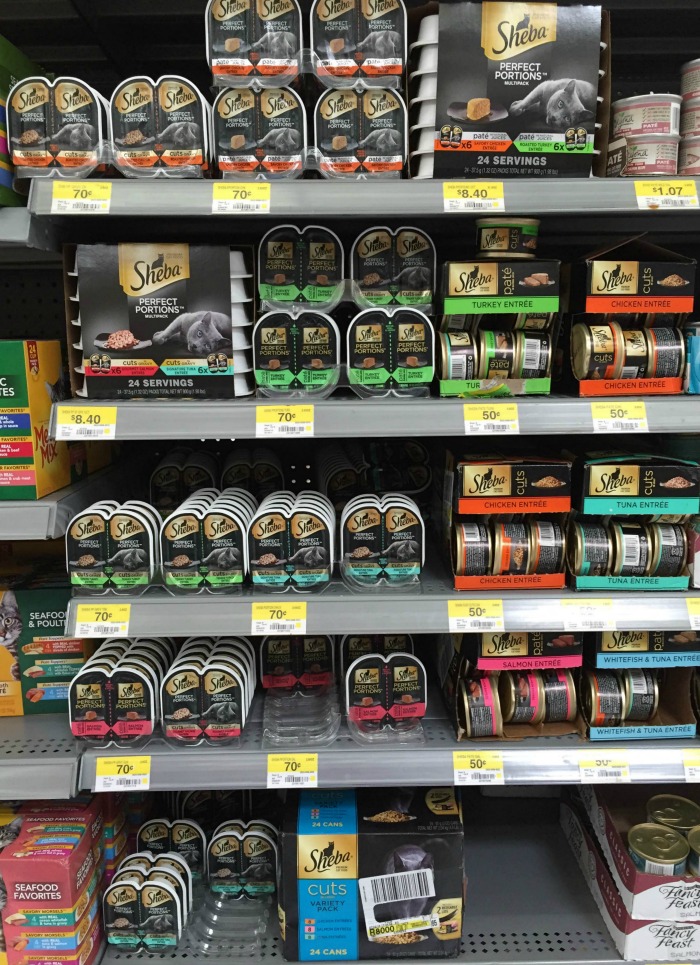 You can find SHEBA® PERFECT PORTIONS® as well as SHEBA® meaty tender sticks in the pet food aisle at Walmart. And if you are looking for more fun furry feline inspiration like my DIY scratching post for travel, you can find it right here.
What are some of your favorite tips and tricks when it comes to traveling with cats?